It seems raising prices and blocking Canadians from viewing its U.S. catalog hasn't hurt Netflix much.
A new report from Solutions Research Group estimates that the streaming service added one million new subscribers in Canada just since June 2015, far surpassing subscriptions at the Canadian alternatives to Netflix — CraveTV and Shomi.
"SRG estimates that Crave and Shomi have fewer than one million households as active subscribers (combined) or about a one-to-seven service ratio for these services vs. Netflix," the research firm said, as quoted at MobileSyrup.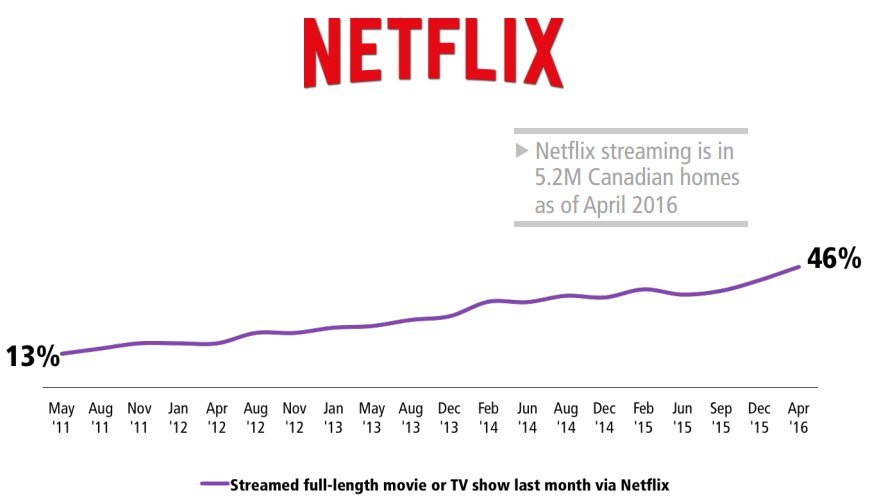 (Graphic: Solutions Research Group)
With 5.2 million Netflix subscribers and 13 million households in Canada, the streaming service is closing in on being available in half of all Canadian households, CBC News reports. As recently as last June, the service had only 4.1 million Canadian subscribers.
By comparison, Bell-owned CraveTV and Rogers-owned Shomi had a combined 740,000 subscribers, the SRG report estimated. Those two services launched in 2014, while Netflix has been operating a streaming service in Canada since 2010.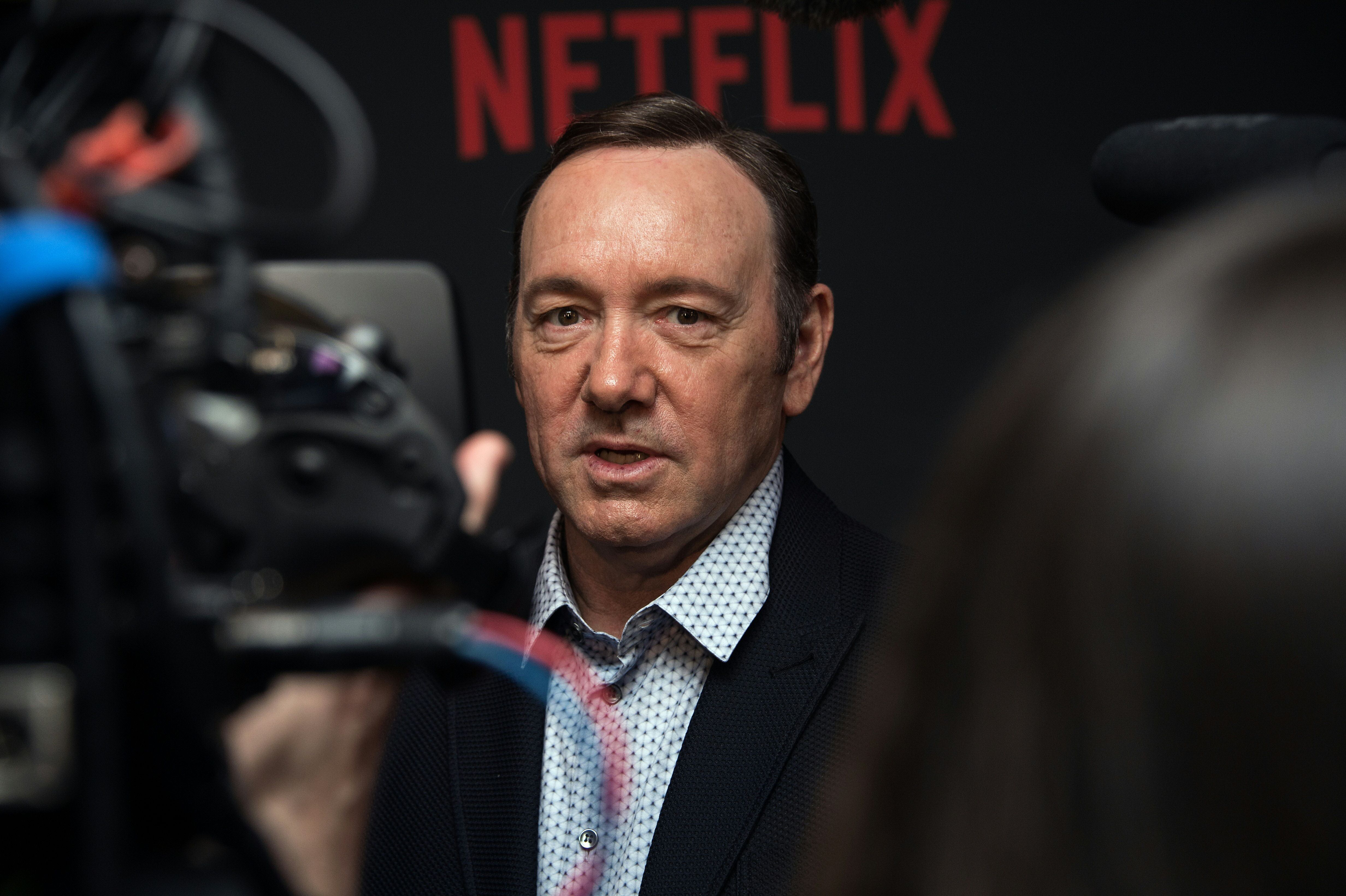 Actor Kevin Spacey, star of Netflix's hit show "House of Cards," arrives at the season 4 premiere screening of the show in Washington, DC, on February 22, 2016. (Nicholas Kamm/AFP/Getty Images)
The Financial Post estimates that Netflix's Canadian operations are bringing in some $620 million in revenue annually, based on a monthly subscription fee of $9.99.
The survey also found Canadians are increasingly using streaming devices like the Sony PlayStation, Apple TV and Chromecast to watch TV, with 26 per cent of households (about three million homes) using some streaming device. Among millennials, that number rises to nearly four in 10, with 38 per cent in that age group saying they stream TV.
The report also found a record-high number of Canadians who are contemplating "cutting the cord," or ditching cable TV in favour of streaming.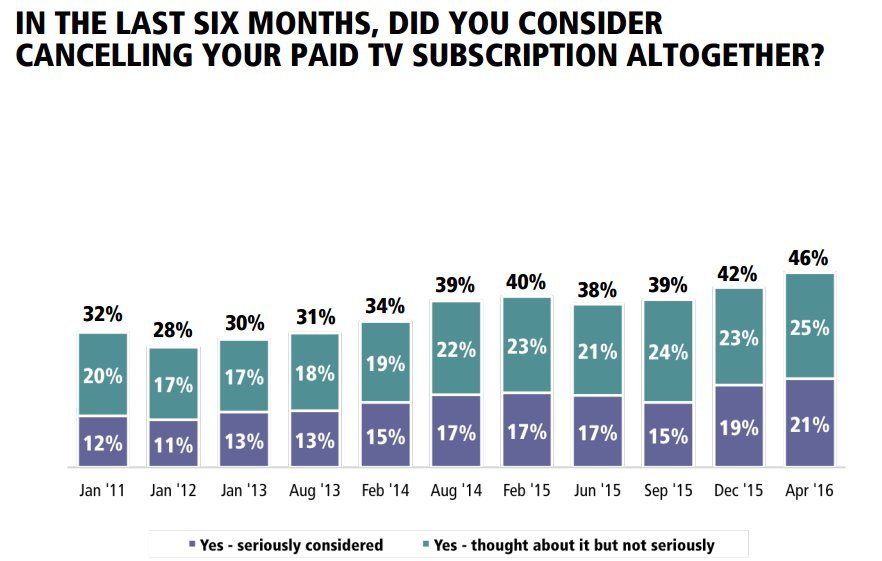 (Graphic: Solutions Research Group)
Fully 46 per cent of Canadians said they considered cutting the cord in the past six months, nearly double the rate seen in 2012. The cost of cable or satellite TV was the number-one reason cited for cord-cutting. All the same, more than 11 million of Canada's 13 million housholds still subscriber to some sort of TV service, according to industry estimates.
Netflix raised its prices for Canadian subscribers by $1 a month last fall, raising the price to $9.99. It raised prices for long-term subscribers this spring, ending the $7.99-a-month plan these early Netflix adopters were enjoying.
Netflix earlier this year announced it was cracking down on Canadians who hopped virtual borders to access the service's U.S. catalog, which is largely considered to be better than the Canadian one (a point on which the company's CEO disagrees).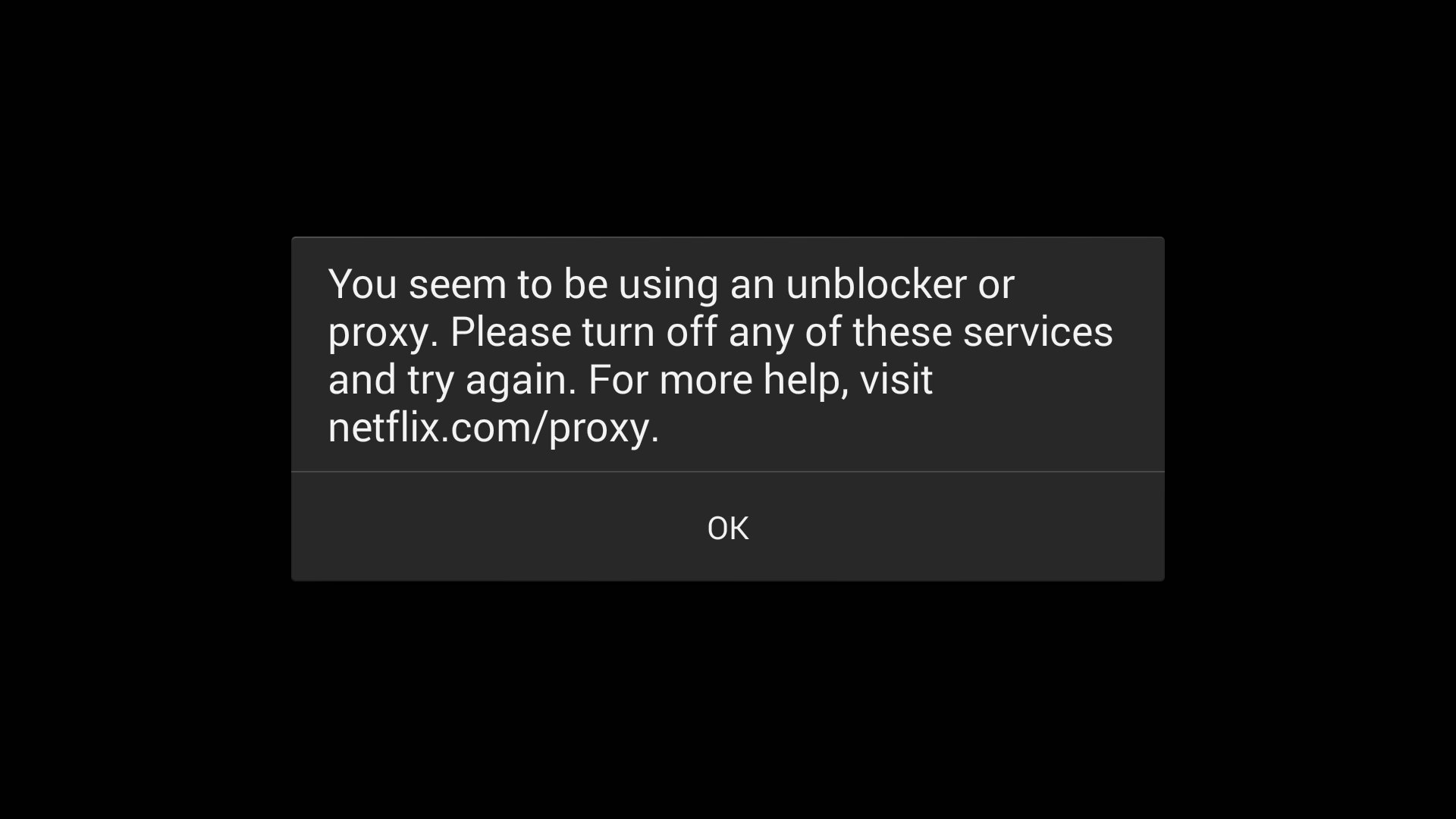 Many Canadian Netflix users who virtually border-hopped to watch the U.S. catalog began receiving messages like this from Netflix earlier this year. (Image via Reddit)
Although some Netflix users threatened to quit the service over the move, the latest numbers from SRG don't show a mass exodus of Canadians to other streaming services.
Netflix doesn't report subscriber numbers for Canada, nor have Bell and Rogers broken out their subscriber numbers for Crave and Shomi, respectively.
SRG's latest survey polled 1,000 online Canadian households in April of this year.
Also On HuffPost: