Harnarayan Singh is at it again.
On Wednesday, the "Hockey Night in Canada Punjabi" announcer was in Pittsburgh with members of his crew to celebrate the Penguins' Stanley Cup win. Singh struck Internet fame early on in the Stanley Cup Final when his "Bonino Bonino Bonino!" call went viral.
Singh made the Bonino call after Penguins' centre Nick Bonino scored a game-winning goal in the dying moments of Game 1 in the final series.
Check out the call that started it all below:
The host thanked the team, its fans and the city of Pittsburgh for the "love and support" he and his "Hockey Night" crew received. "It's been a very memorable Stanley Cup playoffs," he said.
We're already looking forward to what Singh has in store for next season.
With files from The Associated Press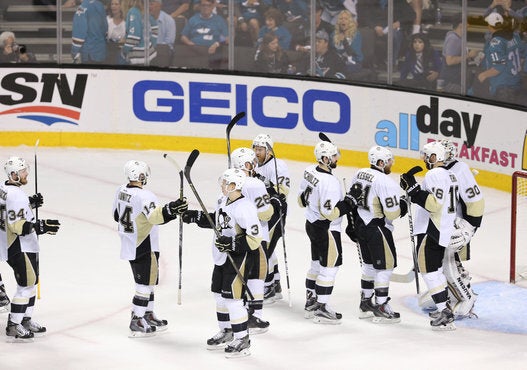 Stanley Cup 2016: Penguins vs. Sharks