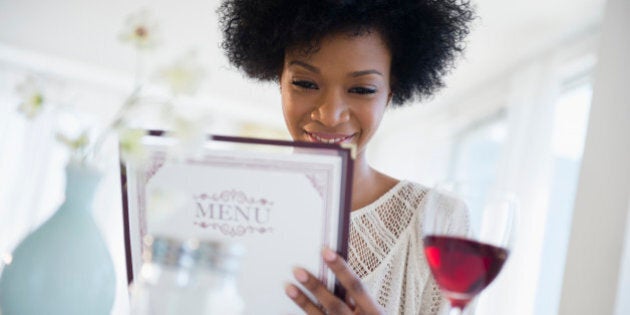 "Calorie labelling appears to be effective in an online environment where consumers have fewer distractions, and the simpler traffic-light labeling seems as effective as standard calorie numbers," lead author Eric M. VanEpps said in a statement.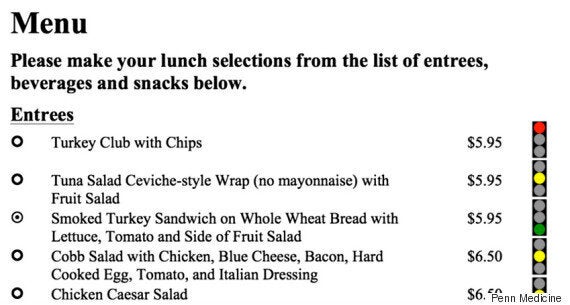 In the U.S., restaurants, movie theatres and vending machines will all require calories marked on their food and drink items starting May 2017. Some states like New York have already started this process at restaurants.
And of course, seeing a scary red label next to those burgers and fries may persuade you to get a salad instead, but VanEpps' research suggests any type of warning sign (including just putting a calorie amount in numbers) will work.
"The similar effects of traffic light and numeric labeling suggests to us that consumers are making decisions based more on which choices seem healthier than on absolute calorie numbers," he noted.
And while this study was conducted with employees ordering lunch from a specially-designed portal, for a lot of us, eating unhealthy and racking up those calories often happens when we eat out.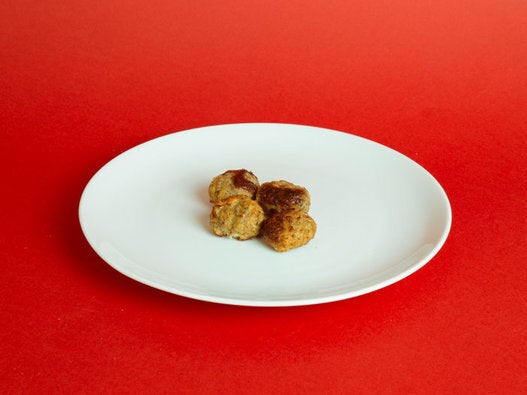 What Does 200 Calories Look Like?