If you want to give your baby a name that is both meaningful and empowering, then look no further than these Canadian heroes for some inspiration.
From author Lucy Maud Montgomery to politician Elijah Harper, we've rounded up the best names from celebrated Canadians, both past and present.
1. Maud
Lucy Maud Montgomery, Canadian author (November 30, 1874 – April 24, 1942) pic.twitter.com/ULfD3uSpIY

— Passed Away (@PassedAway_) April 24, 2016
"Anne of Green Gables" is a staple in Canadian literature and it's all thanks to Lucy Maud Montgomery. The beloved children's book was Montgomery's first novel, published in 1908, and was an immediate success. It has since been studied in schools across Canada and has also been adapted into a number of plays, movies and TV shows.
Why we love this name: Maud might sound old fashioned, but that's all part of its appeal. Maud is chic and sophisticated, especially when spelled with an 'e' at the end (just like Anne).
2. Irene
Irene Ayako Uchida was a scientist and Down syndrome researcher. The highlight of her career came in the 1960s when she became the first scientist to discover a connection between women's exposure to radiation and Down syndrome in their children.
Why we love this name: Irene is a strong name with a sweet meaning. The moniker actually comes from Greek mythology and was the name of the goddess of peace. Its original spelling was Eirene.
3. Austin
Before Chris Austin Hadfield charmed us with videos of himself singing in the International Space Station (ISS), he was the first Canadian to walk in space. Hadfield was a military test pilot before he became an astronaut in 1992. He then became the first Canadian to be a space mission specialist and command the ISS. Hadfield retired in 2013.
Why we love this name: The meaning of Austin in itself makes it a strong baby name choice. Austin means "great" or "magnificent."
4. Jasmeet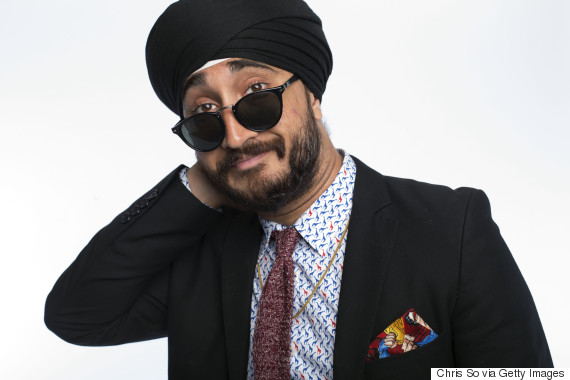 You probably recognize Jus Reign from his hilarious YouTube videos about race and Indian culture. That's because this Guelph, Ont., comedian is a social media celebrity. Since gaining internet stardom, Jus Reign, whose real name is Jasmeet Singh, has used his fame to speak out on important issues. Back in May, for instance, the 26-year-old publicly criticized Azealia Banks after she made anti-South Asian remarks on Twitter.
Why we love this name: Jasmeet means "famed." We love its unique sound and it's fun nickname Jas.
5. Léa
Léa Roback was a feminist, pacifist and social activist from Montréal, Que., who worked tirelessly to fight social inequality. In the 1930s, for instance, she campaigned for women's suffrage in Québec, and in the 1960s, she defended the rights of immigrant and Aboriginal women.
Why we love this name: There's a reason Léa has been one of the top girl names in Quebec for the past few years. This trendy name is short and sweet.
6. Ferguson
Ferguson Arthur Jenkins, was a MLB pitcher and achieved six straight 20-win seasons in his amazing career. #SLSSBHM pic.twitter.com/Dmbp64u2Tb

— SLSS_BHM (@SLSS_BHM) February 26, 2016
Baseball is one of Canada's most popular sports, so it only makes sense that a baseball star made this list. Ferguson Arthur Jenkins was a Canadian-born baseball player who played for the Philadelphia Phillies and the Chicago Cubs. In 1991, he was inducted into the National Baseball Hall of Fame.
Why we love this name: Ferguson is a very distinct moniker with an adorable nickname: Fergie. It follows the recent trend of last names as first names, since Ferguson is actually a Scottish surname.
7. Daphne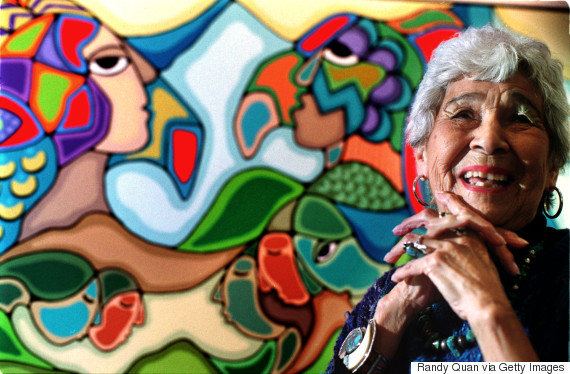 Daphne Odjig was the first First Nations female artist to have her work shown at the National Gallery of Canada. Odjig, who is of Odawa-Potawatomi heritage, is known for her Woodland-style paintings that tackle topics such as colonization. Odjig is also known as the driving force behind the Indian Group of Seven, a group of Canadian First Nations artists founded in 1973.
Why we love this name: Daphne is a beautiful nature name that means "laurel tree." It's a warm, distinctive moniker that will grow well with any baby girl.
8. Charles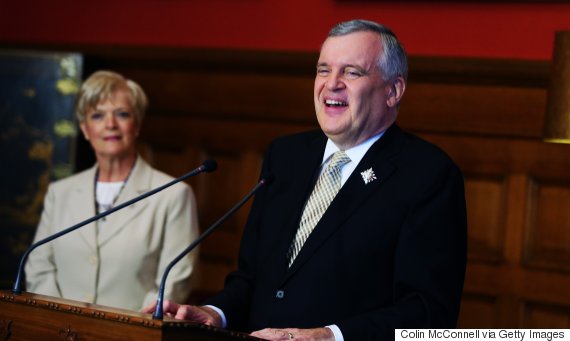 You probably recognize David Charles Onley from his 22-year career with CityTV. Onley is partially paralyzed from the neck down due to contracting polio at the age of three. As a result, he became the first Canadian TV journalist with a visible disability.
During his career, he has worked to improve the accessibility of public places for people with disabilities. Onley was also the 28th Lieutenant Governor of Ontario and was in office from 2007 to 2014.
Why we love this name: Not only is this name classic, but its royal roots make it a great traditional choice. It also has some great nicknames: Charlie and Chuck.
9. Deepa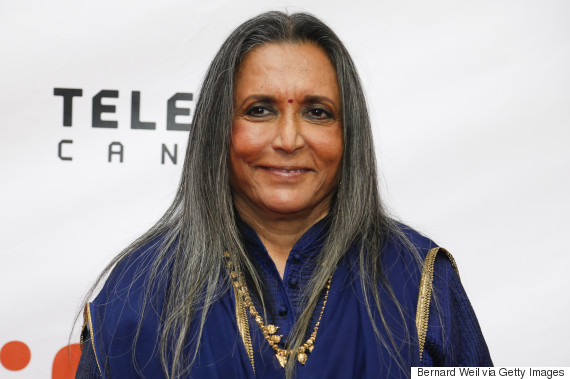 Deepa Mehta is an award-winning Canadian director whose films are known around the world. Specifically, her elements trilogy – "Fire" (1996), "Earth" (1998) and "Water" (2005) – have received international praise, and "Water" was even nominated for an Academy Award for Best Foreign Language Film.
In 2013, Mehta was named an Officer of the Order of Canada for "challenging cultural traditions and bringing stories of oppression, injustice and violence to the fore."
Why we love this name: Deepa is a Sanskrit name that means "lamp" or "light." We love it's simple meaning and feminine sound.
10. June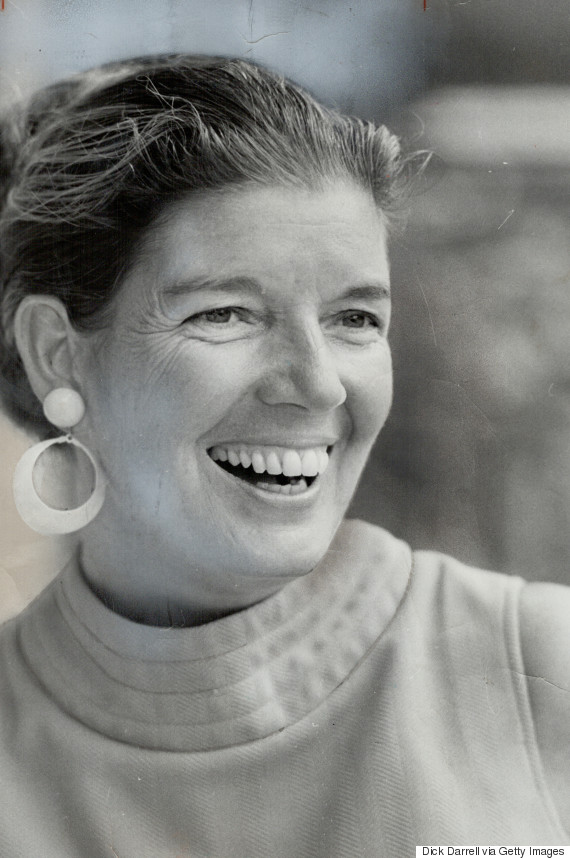 June Rose Callwood was more than just a journalist. She was the author of 30 books and became one of Canada's biggest social justice activists. Callwood campaigned for causes such as health care, homelessness and drug addiction, but also focused much of her attention on issues affecting women and children. Callwood founded Toronto's Casey House, a hospice for people with AIDS, as well as The June Callwood Centre for Young Women, which provides resources to pregnant teens.
Why we love this name: June gives off a charming, friendly vibe. The name comes from Juno, the Roman mythological goddess of marriage.
11. Viola
Viola Desmond was a businesswoman from Nova Scotia who challenged racial segregation. In 1946, Desmond was racially discriminated against when a New Glasgow movie theatre refused to sell her a ticket for the main floor, which was the area reserved for white customers. Desmond bought a ticket for the upstairs, but sat on the main floor anyway. When she refused to move after confronted by a manager, she was taken to jail by a police officer. This incident helped start Canada's civil rights movement.
Why we love this name: Here's a Shakespearean name that is both strong and sweet. It also has a modern, trendy nickname Vi, which we love. Viola is also a fresh variation of the name Violet.
12. Takayoshi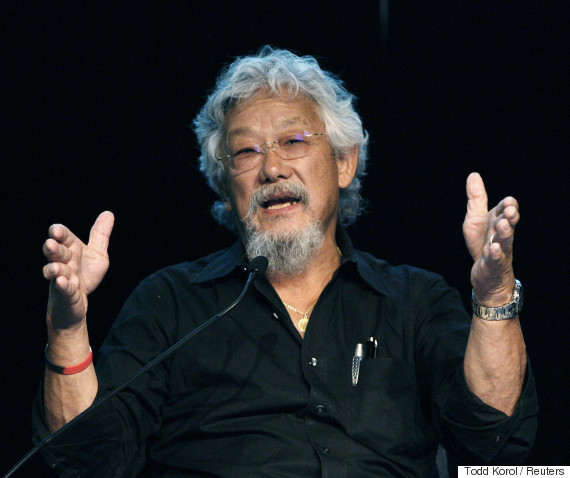 Everyone knows David Takayoshi Suzuki as an environmentalist and TV host, but did you know he began his career as a geneticist?
In 1969, Suzuki won the Steacie Memorial Fellowship for best young Canadian scientist. He then became a public figure in the '70s thanks to his CBC series "Suzuki on Science" and eventually went on to host CBC's "The Nature of Things."
During his career, the award-winning scientist has worked to bring awareness to environmental issues. In 1990, he founded the David Suzuki Foundation, a non-profit that works to promote solutions to environmental problems.
Why we love this name: Takayoshi has a beautiful sound and means "high justice." This name is also less common than other Japanese monikers such as Tadaaki and Tadashea.
13. Portia
Portia White was a renowned opera singer from Truro, Nova Scotia. #BlackHistoryMonth pic.twitter.com/uYv3hDix8I

— Mackenzie Glen PS (@MackenzieGlenPS) February 4, 2016
Portia White was born in Truro, N.S., and became the first Black Canadian opera singer to become an international star. In 1941, White made her singing debut in Toronto at the age of 30. Three years later, she took the stage in New York and garnered international attention. In 1995, the Government of Canada named White "a person of national historic significance."
Why we love this name: The Shakespearean name Portia exudes beauty and confidence. We love its romantic vibe and the fact that it isn't a name you hear every day.
14. Elijah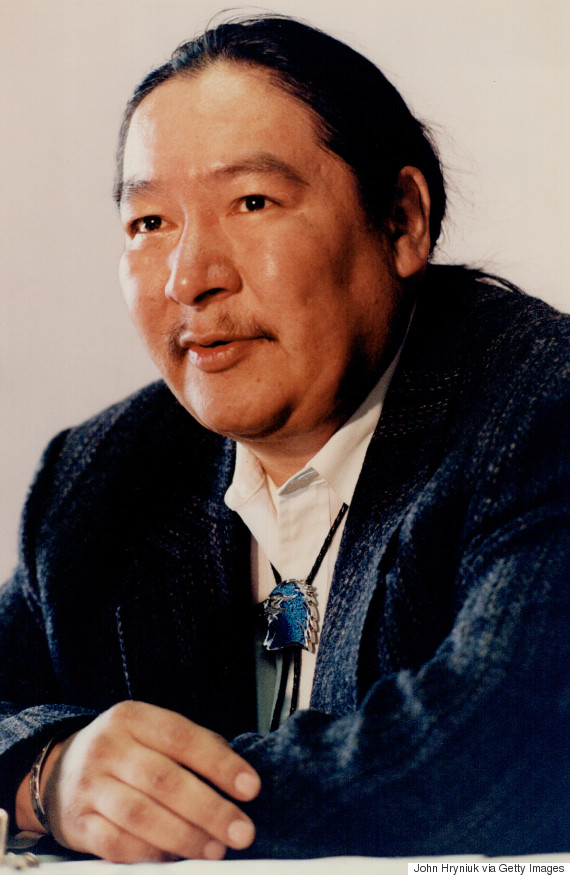 Oji-Cree politician Elijah Harper was the first Aboriginal member of the Legislative Assembly of Manitoba. In 1990, he was named the Canadian Press newsmaker of the year for opposing the Meech Lake Accord. One of the reasons for his opposition was the fact that the accord did not consult First Nations.
Why we love this name: Elijah means "Yahweh is God." Parents who want a biblical moniker will be drawn to this name for its beautiful, soft sound.
15. Nathaniel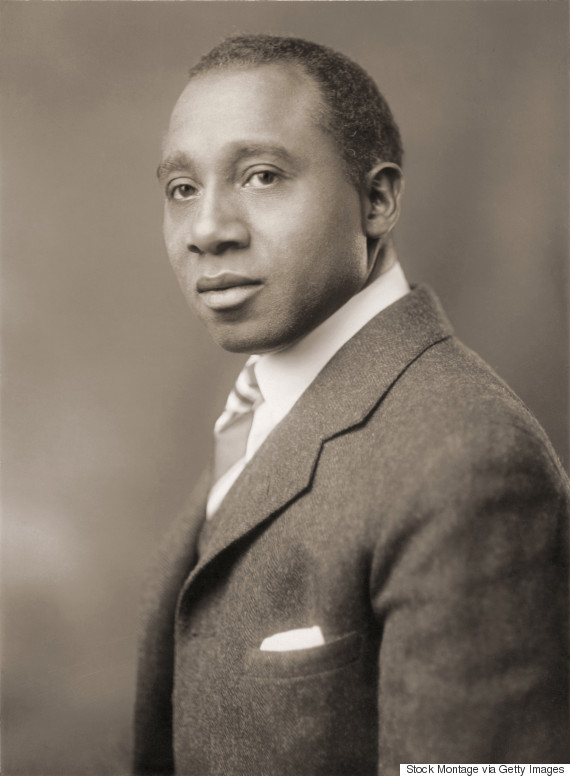 Composer Nathaniel Dett was born in Niagara Falls, Ont., but pursued his professional career in the United States. Dett, who was a pianist and organist, worked as a piano teacher and choir director. Dett is known for composing "Juba Dance," which is one of the most popular piano pieces by a Canadian.
Why we love this name: Nathaniel is a refined name with an easygoing feel. We also love that it can be shortened to casual Nathan or trendy Nate.
16. Roberta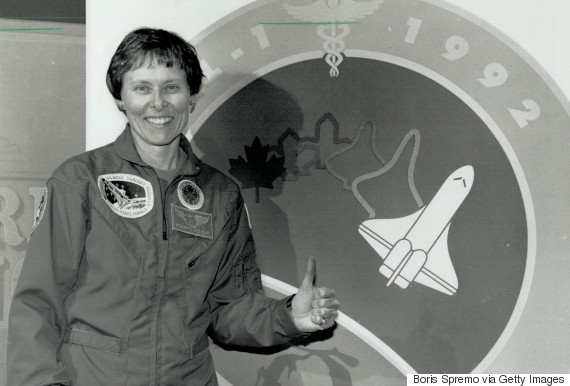 Everyone knows Canada's first female astronaut was Roberta Bondar, but did you know she was also the first neurologist in space?
Bondar went on an eight-day space mission on board the "Discovery" space shuttle in 1992 where she conducted experiments to discover how astronauts could take longer flights. Since then, Bondar has received a star on Canada's Walk of Fame, was appointed an Officer of the Order of Canada and has been inducted into the Canadian Medical Hall of Fame.
Why we love this name: If you want to give your baby girl a name associated with success, try Roberta. The name means "bright fame."
17. Henry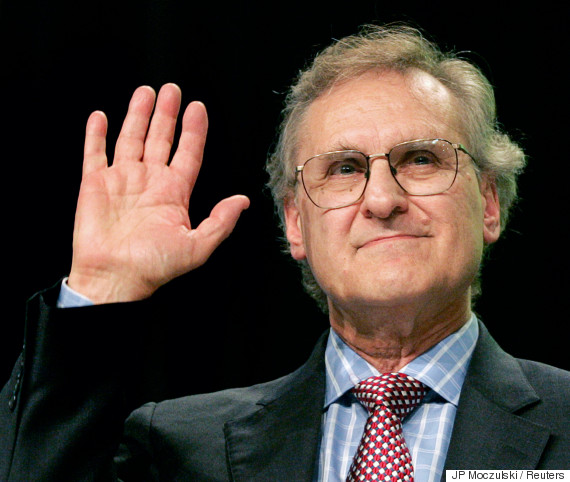 Stephen Henry Lewis was the leader of the Ontario New Democratic Party during the '70s. After her resigned, he became a media commentator and was later appointed Canada's ambassador to the United Nations in 1984.
In the '90s, Lewis was the Deputy Director of UNICEF and later founded the Stephen Lewis Foundation, a non-profit that helps those affected and infected by HIV/AIDS.
Why we love this name: While "royal" baby names like Reign and Prince are trending, we still prefer classic regal names like Henry that subtly exude power and authority.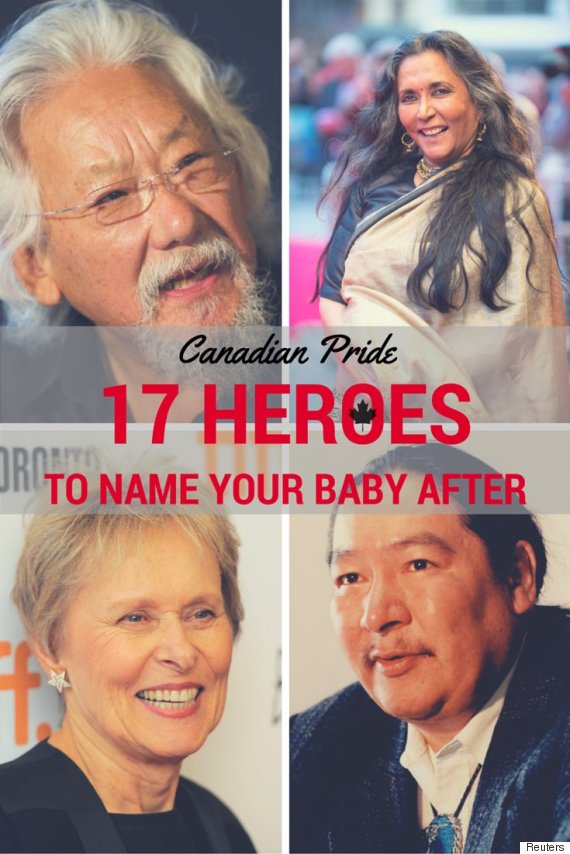 Love Canadian baby names? Flip through the slideshow below for more great ideas!
25 Of The Most Canadian Baby Names