Flowers are fully bloomed now with the warm weather, serving as perfect inspiration for nail art designs. This delicate floral design is relatively easy to achieve and almost appears as a watercolour painting.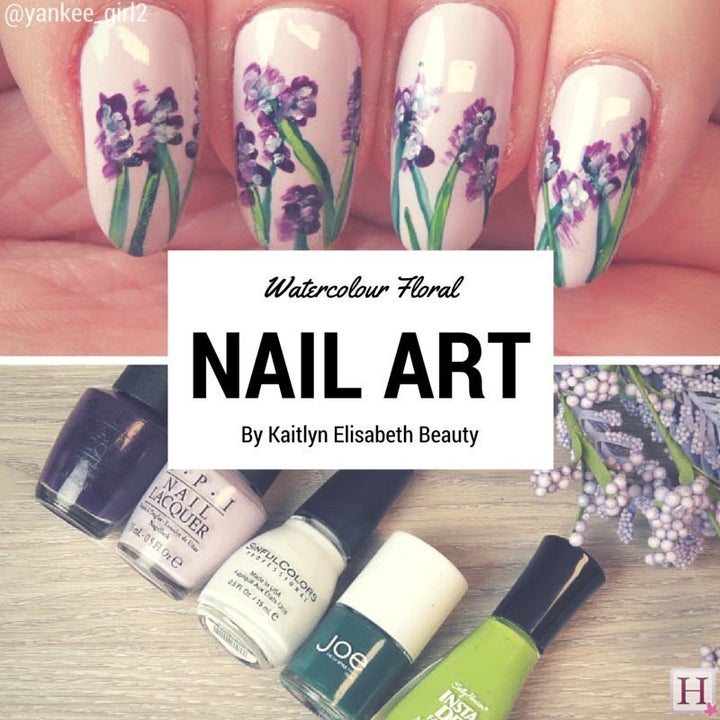 1. Apply two coats of a pastel purple (or white) nail polish for your base. Allow to dry.
2. Create the stems of the flowers using a fine nail art brush and dark green polish. Go over some of the stems with a lighter green to add dimension.
3. For the flowers, take a dark purple polish on a small nail art brush and make small brushstrokes around the top of the stem. Follow with a white polish, using the same technique. Apply this colour sparingly so that you don't over power the purple base. Finally, use the pastel purple that was used as the base to lightly go over the white brushstrokes. This softens the overall look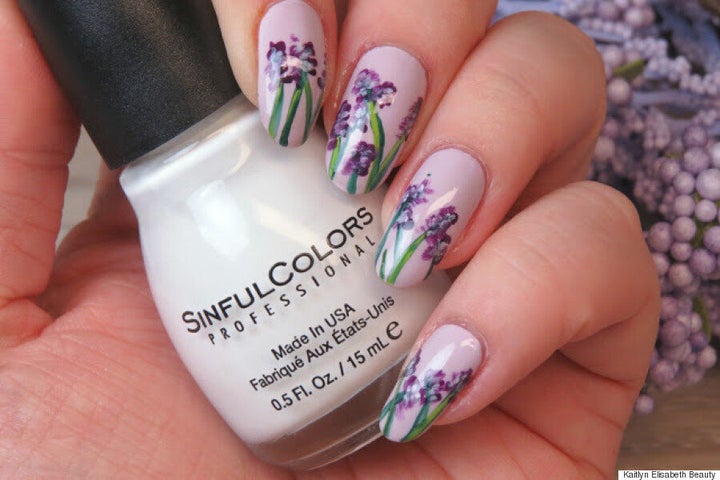 4. To create the watercolour effect, take one of your nail art brushes, dip it in acetone or nail polish remover, and then gently go over the lighter shades in the flowers.
5. Allow your design to dry before applying top coat.
Polishes Used: OPI O Suzi Mio, OPI I'm Gown For Anything!, Sinful Colors Snow Me White, Joe Fresh Mallard, and Sally Hansen Lickety-Split Lime