Sometimes bold and bright nail art designs need to take a backseat to soft and delicate manicures. This subtle ombré is a great example of that. Whether you use a sponge or nail art brush to achieve the ombré look, this would be perfect for a summer wedding or date night.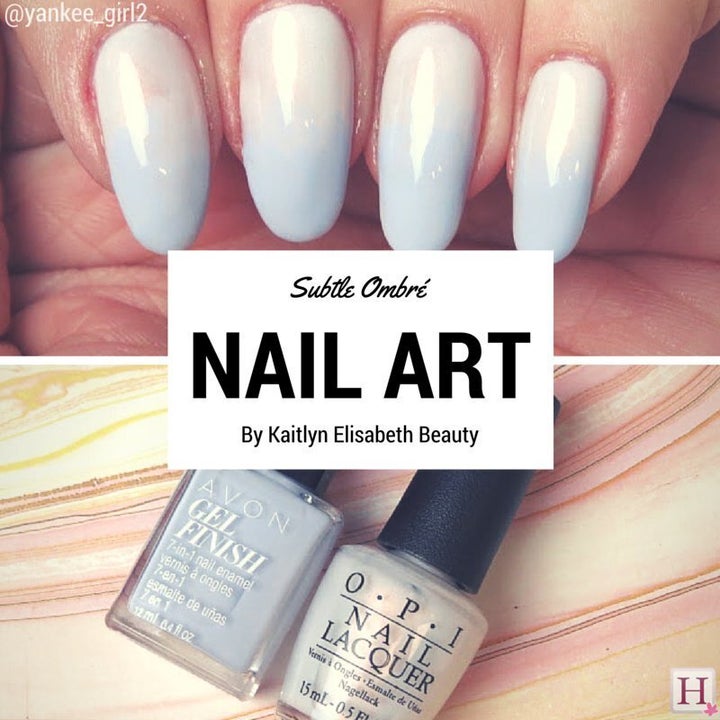 All you need are two polishes close in colour, and either a makeup sponge or nail art brush.
1. To begin, apply two coats of the opalescent nail polish. Allow to dry before moving on to the next step.
2. For the ombré step, take some of the second colour on a makeup sponge or nail art brush. If using the sponge, dab the colour on the tip of the nail, extending to about the middle of the nail. You can also put some of the base colour on the sponge to create a seamless transition of colour.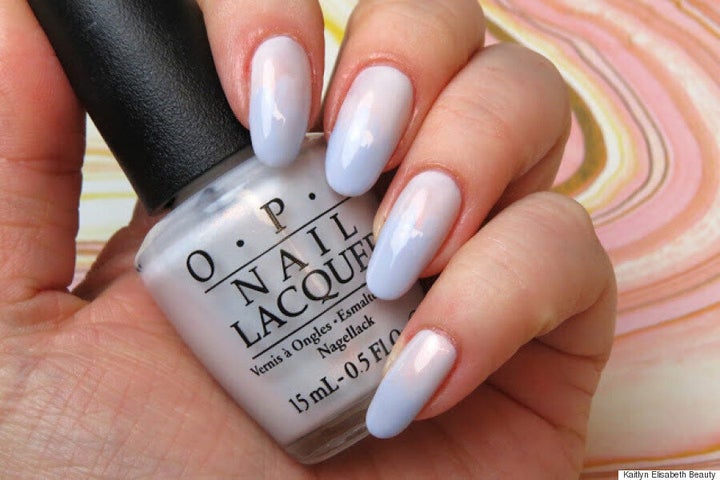 3. If you are using a nail art brush, paint the tips of the nail and extend the brushstrokes to the middle of the nail. This achieves a much more abstract ombré with a clearer distinction between the colours.
4. Allow the design to dry for 5 to 10 minutes before applying top coat. A shimmery top coat would also look fantastic with this look.
Polishes Used: Avon Rain Washed, OPI Oh My Majesty!