Not only does Bono have a famous daughter we never knew about, but she's the spitting image of her mom, Irish activist Ali Hewson.
The couple's second child, Eve Hewson, is an actress and is best known for starring as Lucy on "The Knick," alongside Clive Owen. Recognize her?
Lock up your doctors. Lucy is back October 16th on @Cinemax@AtTheKnickpic.twitter.com/BJMNk4QLNL

— Eve Hewson (@EveHewson) September 15, 2015
After being blown away by this realization, we couldn't help but notice how much Eve looks like her mother. Just take a look at this photo evidence.
Here's a photo of mom Hewson in September 2015 compared to a snap of Eve from February 2016. The mother-daughter duo has the same dark hair, big eyes and sweet smile.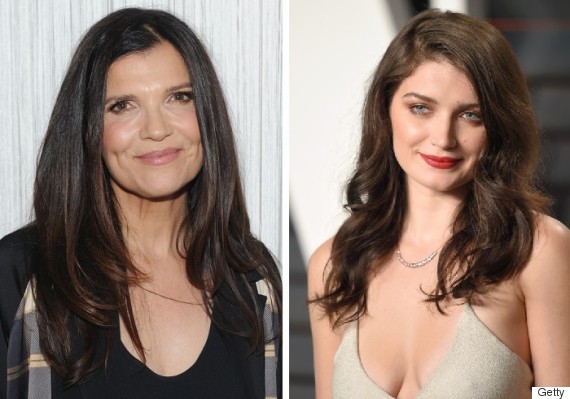 But their similarities are even more striking in the photos below. First is an image of Bono and his wife from 2011, and second is a photo from Eve's 2015 GQ photo shoot. In these images, the resemblance between Eve and her mother is undeniable!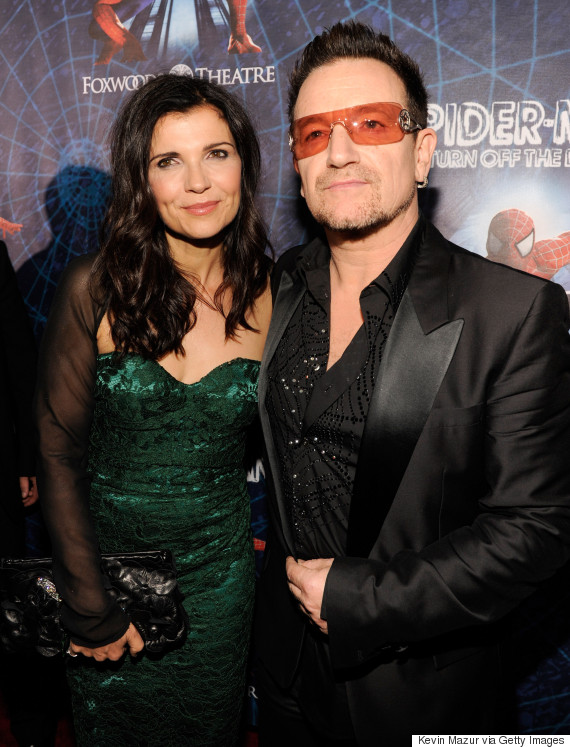 The 24-year-old appeared in her first film, "The 27 Club," in 2008 at the age of 17. She then went on to study acting at New York University and landed roles in other big films like "This Must Be The Place" and Steven Spielberg's "Bridge of Spies."
In a 2012 interview with Belfast Telegraph, Eve revealed that her parents originally didn't want her to pursue acting. "It's because they know that world and it's really hard," she said. "For a young female, especially, it's excruciating."
Nonetheless, Eve pursued acting and is now making a name for herself. In the same interview with Belfast Telegraph, she explained how her famous parents encourage her to have a good work ethic.
"My parents have been great about keeping us disciplined and making us work for what we want."
"I don't talk about money with my parents and I'm not the child who gets everything I want," the 24-year-old said. "My parents have been great about keeping us disciplined and making us work for what we want. We're lucky that we get to travel places and we enjoy going out and having fun — but I don't get handed money and I never will. I have to work."
Eve is just one of Bono and Hewson's kids. The couple also has three others: Jordan, 27, Elijah, 16, and John, 15.
The couple's eldest, Jordan, has also built a successful career and is following in her father's footsteps when it comes to his philanthropic work. Jordan is the online editor of Global Citizen, an organization that helps fight extreme poverty. Unlike her sister Eve, Jordan has opted to stay out of the limelight. Nonetheless, she has been spotted at high profile events with her family.
Here she is with her parents in 2013 at the French Ministry Of Culture. From the photo, it's clear she takes after her father.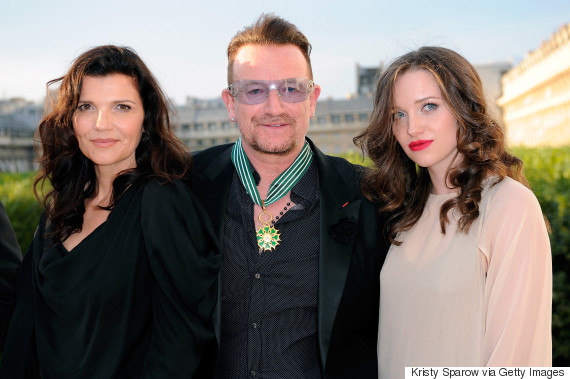 While Bono and Hewson's youngest kids have also kept out of the public eye, we bet they inherited their famous parents' good looks as well.
ALSO ON HUFFPOST: