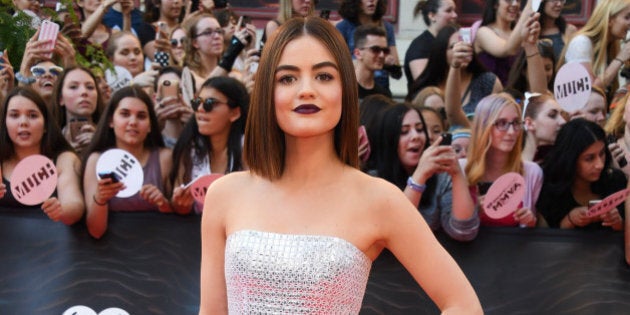 Drake may have put the 6ix on the map, but create his own language? Uh ...
Host Gigi Hadid and Lucy Hale opened the 2016 iHeartRadio MuchMusic Video Awards Sunday, and started with listing a few facts the two know about Canada
One: we have a "hot" prime minister.
Two: Drake invented his own language.
Gigi credited Drake with shouting out Toronto consistently, but added, "There is definitely a language that Drake's created here, but it's spread far beyond Canada."
'Pretty Little Liars' star, Hale, chimed in bringing up last year's MMVAs. "I think it was right here on this stage last year that Drake called you a 'sweeter ting.' I mean were the MMVAs the debut of the word 'ting'?"
But no, the word 'ting' has pretty much always been a thing and Drake didn't come up with it.
With one of the largest Caribbean populations in Canada, Toronto slang has borrowed liberally from various Caribbean patois, which is where this dropped consonant version of the word 'thing' comes from.
'Ting' is such a common term that a tasty Jamaican grapefruit drink is so called ...
In other usage, "ting" was in the title of a popular dancehall song from the '90s from Jamaica's Shabba Ranks, though it's in reference to a sound, rather than a thing:
Even Marge Simpson seems to be familiar with "ting":
Not that any of this is news to many. Those who know about "ting" shared in the collective face palm via Twitter.
The 6ix god himself was the cause of some criticism when he pulled dancehall artist PopCaan from his single, "Controlla," and replaced him with the well-known Beenie Man. But hopefully he or someone sets Lucy and Gigi straight on this ting.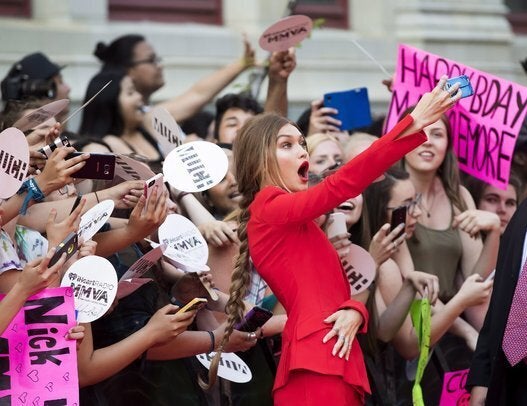 iHeartRadio MMVAs 2016 Red Carpet Photos