Until now, Canadians had a choice of cremation or burial when it came to death. But now there's a third option. A funeral company in Smiths Falls, Ont. is disintegrating bodies and draining the remains into the sewage system as a more eco-friendly send-off.
Hilton's AquaGreen Dispositions performs "bio-cremation," a process by which the body is placed into a pressurized stainless steel cremation chamber, and is covered by a mixture of potash, salt and water. The temperature is raised to 150 degrees Celsius, and in a few hours, only the skeleton remains.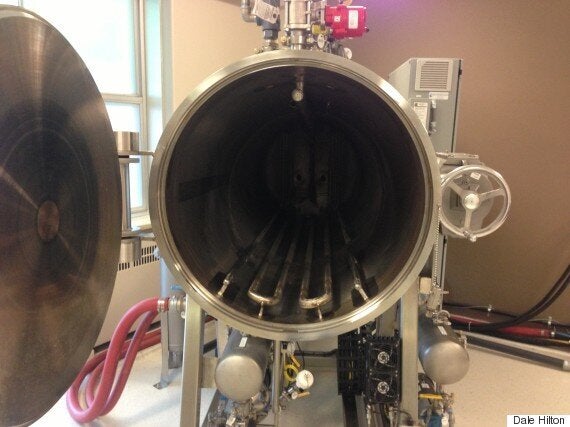 Inside the cremation chamber. (Photo: Dale Hilton)
"It's a lot gentler on your loved one," company owner Dale Hilton told The Huffington Post Canada about the alkaline hydrolysis. "It's just like sitting in a bathtub and the water gently circulates the body and disintegrates you to bone."
The bones are then dried out, pressed into a powder, and returned to the family. The liquid waste from the body is disposed of through the local sewage treatment system.
Hilton, a funeral director who also operates a pet cremation service, has been performing bio-cremation on animals for two years, and started using the system on humans last year.
"You're turning them back into their original state," said Hilton. "They come into this world in water and you're leaving them in water."
More environmentally friendly
He said that cremation has become increasingly popular because loved ones are able to do what they want with the ashes. The bio-cremation process is similar, but more environmentally friendly and less harsh on a body.
Traditional cremation has been compared to driving for 800 kilometres, while the more energy-efficient bio-cremation uses no fuel. It also destroys any traces of embalming fluids, medications and infection that would otherwise remain on a body after burial.
"They come into this world in water and you're leaving them in water."
It's safe for the sewage treatment system as well, according to Hilton. The remains go through two filter systems at his company before they are released into the sewage pipes. In fact, he said that the end product is a highly concentrated fertilizer that could potentially be used on crops.
There are other specific advantages as well. Pacemakers, for example, need to be removed for cremations because "they go off like a grenade" when exposed to fire. But they and any other kind of surgical hardware can be left intact during bio-cremation.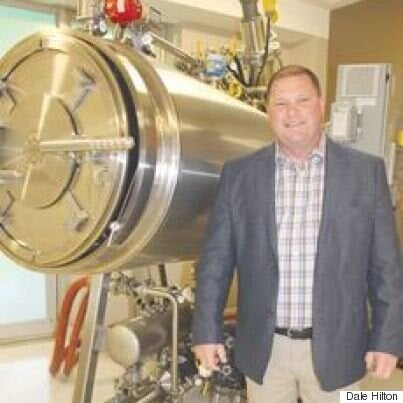 Dale Hilton is a funeral director who also runs a pet cremation service.
Hilton said he's working with companies outside of Canada that can recycle the undamaged medical hardware and perhaps ship them to people in need.
Town officials have been monitoring the water discharged from the company's site, and have not found any abnormalities traced back to the business, reported CBC News.
Hilton's service is the first of its kind in Ontario but bio-cremation has been around in the U.S. for 20 years, and in Saskatchewan since 2012.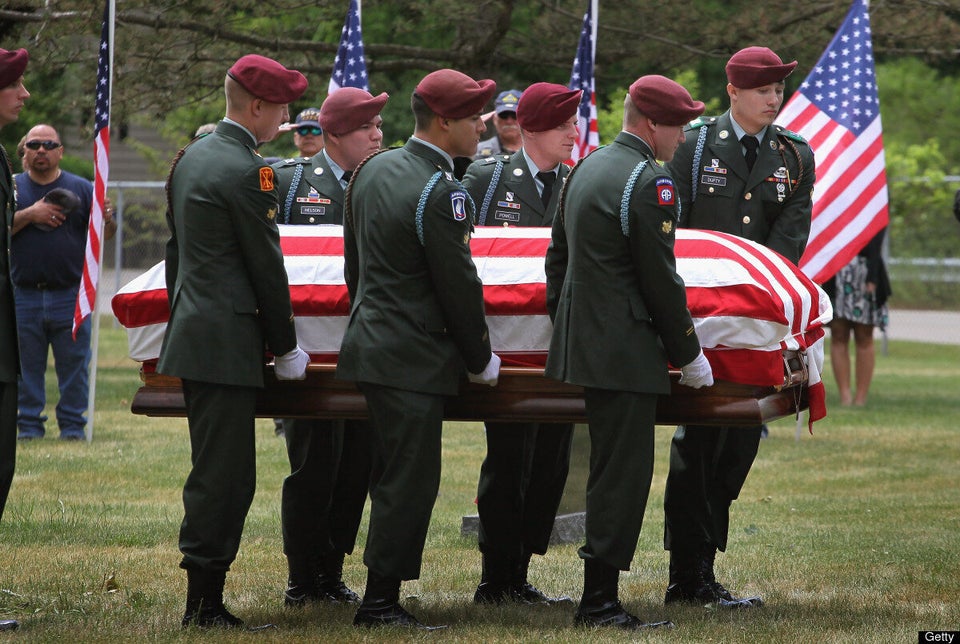 Funerals Around The World