Summer has finally arrived!
Now, more than ever, you want to sport fun and bold nail art designs. But you are so busy sipping drinks on a patio and soaking up every last ray of sunshine that you don't have time for elaborate designs. Well, fret no more! This "dotticure" is super easy to achieve, takes only minutes and can be created with any colour combination.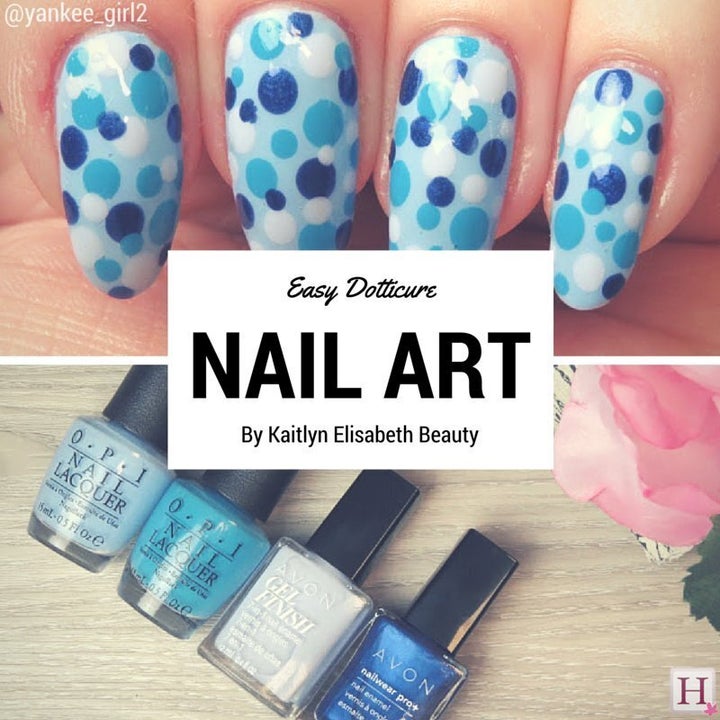 For this design, you'll need a few shades of polish (you can stick to a monochromatic look like this one, or choose a variety of colours), and some dotting tools.
1. Paint your nails with the base colour of your choosing. For this monochromatic look, a medium-toned polish was used for the base colour, so that lighter and darker shades could be used for dots.
2. Next, take a piece of aluminum foil and place a few drops of another shade on it. Pick up some of the polish on one of your dotting tools (or the end of a bobby pin or toothpick) and randomly place dots on your nails. Repeat this step with at least two other shades.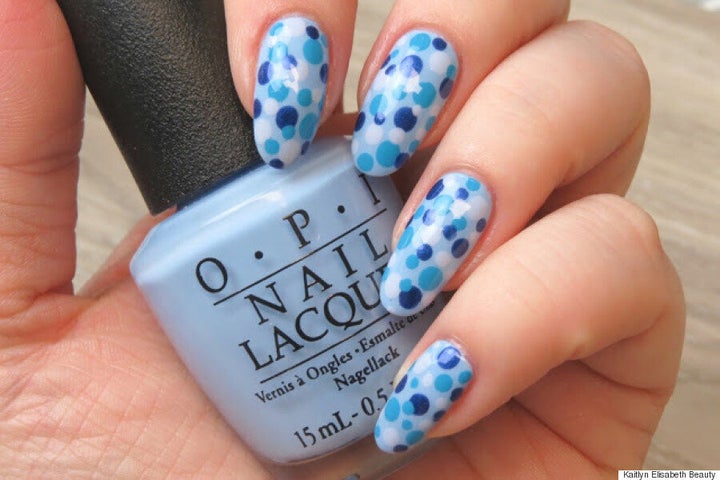 3. Now to create a more visually appealing look, repeat step two but with a different sized dotting tool. This way you have different sized dots, and you can overlap the edges of some dots.
4. Allow the design to dry for 5 to 10 minutes, and then apply a top coat to protect your design.
Polishes Used: OPI The I's Have It, OPI Fearlessly Alice, Avon Rain Washed, and Avon Cosmic Blue.