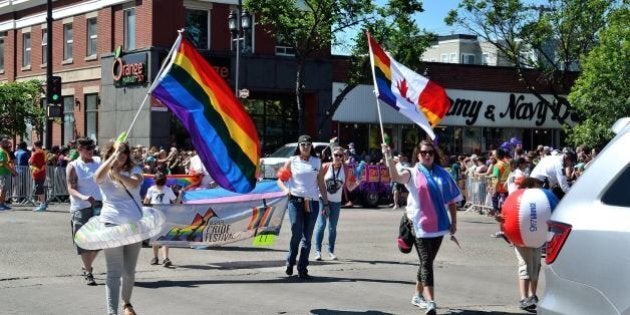 Edmonton is known to locals as Festival City — but organizers are scared high city fees could force that moniker to change.
Council voted Tuesday to consider financial relief after festivals reported city fees were growing by the tens — or hundreds — of thousands for events.
Edmonton Pride Festival organizers said that if something isn't done, their event might end up cancelled.
"It's become very, very difficult. I said to Civic Events this year that this year we're going with the parade but next year it's up in the air because we can't sustain this kind of increase," Angela Bennett of the Edmonton Pride Festival told Global News.
Edmonton hosts over 750 festivals every year, each one requires permits, security, transportation and other operating permits.
Some services have seen dramatic hikes in the past year, including a 32 per cent increase in police service fees and a 14 per cent jump to hire charter buses.
For Servus Heritage Festival, a three-day multicultural event that takes place every year at the end of July, the fees have increased by 78 per cent over the last two years, Coun. Ben Henderson told a city committee Tuesday.
Expenses expected to grow
The festival's executive director Jim Gibbon told Metro News that city fees cost $155,000 in 2015, and those expenses are predicted to grow.
"When you look at $250,000 to $300,000 for a bill, just for civic services, never mind everything else we provide, you have to start [to] question the long-term survivability," Gibbon said.
The city moved to study the creation of a new grant that would help relieve some of the costs in the next few months.
Bennett told CBC News the Pride Festival will need to have an estimate of how much the city will help with costs by November if it's going to continue next year.