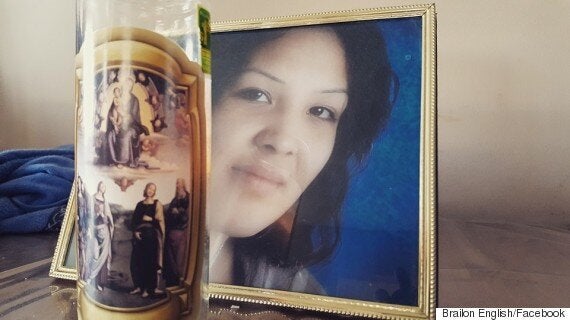 A relative of a Calgary woman found dead in a park is speaking out about the damage intergenerational trauma leaves on Aboriginal families.
The dismembered remains of Joey English, 25, were found hidden in a northeast Calgary park on June 8.
"I often wonder what it would be like if we did not suffer the effects of intergenerational trauma. If we were brought up with the privilege and rights and respect of the other ethnicities in Canada," English wrote.
"My people are turned away from medical centers, ignored on the streets, told they are worthless. When our women are murdered, the news represents them as high risk or points out their addictions, but nobody sees why. The pain we have grown up with and the abuse we have endured has become normal," he continued.
"I want a future where I don't have to worry about my family being killed."
In the last few years he has lost two family members to murder and three to suicide, English wrote, adding that intergenerational trauma has hurt his entire family.
"My parents, all of my aunts and uncles, my cousins… you can see the effects of everything that has happened in their lives. The last residential school closed in the '90s so we're still seeing the effects today," he told Metro News.
"I want a future where I don't have to worry about my family being killed."
Police have not yet released Joey English's cause of death, as it has yet to be determined whether she died from a criminal act. Charges have been laid against Joshua Weise, who is accused of dismembering her body.
The 40-year-old suspect appeared in court Wednesday, where he told a judge, "I'm not a bad guy," Global News reported.
Aboriginal women in Canada are much more likely to be victims of violence than non-aboriginal women, according to Statistics Canada.
"This is why I am angry, infuriated, distraught, when someone says to my face that aboriginal issues are not important or non-existent," English wrote.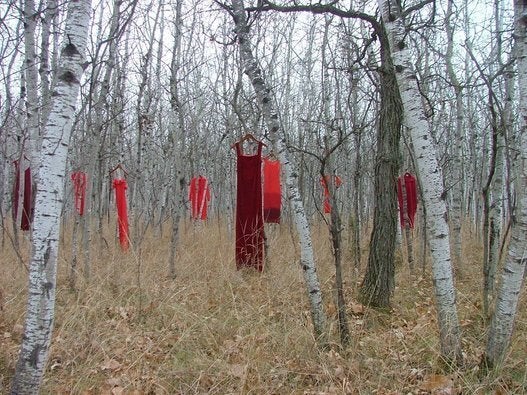 REDress Project For Missing, Murdered Indigenous Women