A high school education is seen as the absolute minimum standard for adult success — but what about those who become wildly successful without one?
Some very recognizable public figures didn't graduate, but they still made billions.
Virgin Group founder Richard Branson dealt with dyslexia and struggled in school, and at age 16, dropped out to start his own business.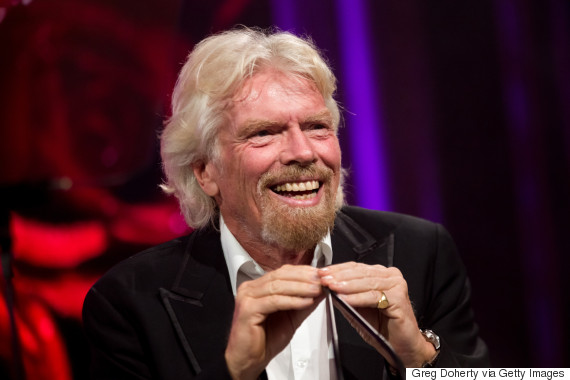 Sir Richard Branson at a gala at the Beverly Wilshire Four Seasons Hotel on May 12 in Beverly Hills, California. (Photo: Greg Doherty/Getty Images)
But he later went on to found a massive conglomerate that now includes an airline, a wireless phone brand, a hotel chain and even a spaceflight company. He's currently worth US$5.5 billion, according to Forbes
He's not the only famous billionaire who got by just fine without a high school diploma. You can learn about more of them in the video above.
Also on HuffPost
Forbes Billionaires List Top 10