Monday night's moon was a special one.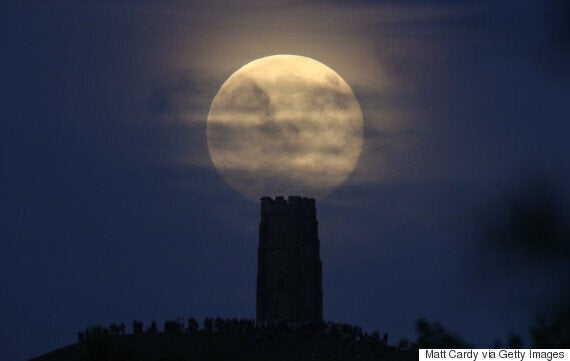 A full moon rises behind Glastonbury Tor as people gather to celebrate the summer solstice on June 20, 2016 in Somerset, England. (Photo: Matt Cardy/Getty Images)
According to The Old Farmer's Almanac, the June full moon is called the "strawberry moon" by some indigenous tribes who used it as "a signal to gather ripening fruit."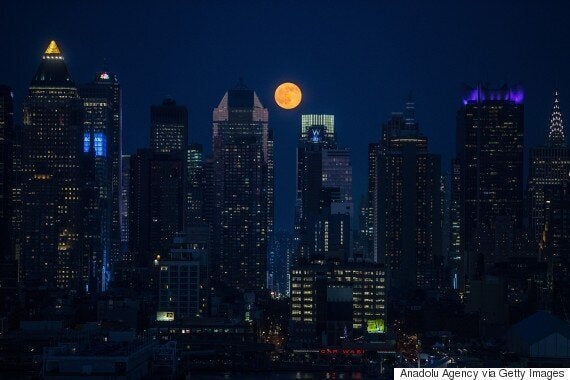 The full moon rises above the skyscrapers in Manhattan, New York on June 20, 2016. (Photo: Volkan Furuncu/Anadolu Agency/Getty Images)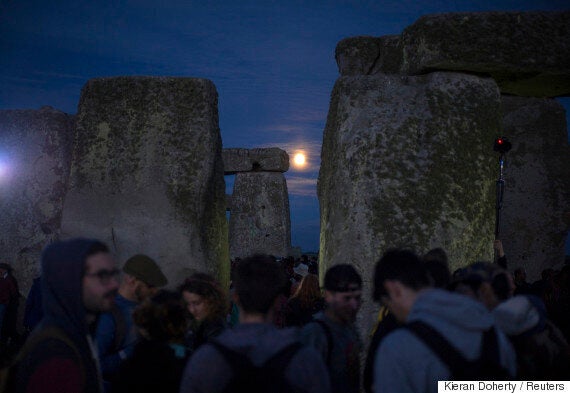 Revellers celebrate the longest day of the year at under a 'strawberry' moon at Stonehenge on Salisbury Plain in southern England, Britain on June 20, 2016. (Photo: Kieran Doherty/Reuters)