Donald Trump's campaign has a lot less money than his rival Hillary Clinton.
The presumptive Republican nominee's campaign welcomed June with $1.3 million in the bank. Clinton's campaign, meanwhile, had $42 million on May 31.
Trump's campaign, however, insists "fundraising has been incredible," according to a press release. It says it still sees "a tremendous outpouring of support for Mr. Trump and money to the Republican Party."
And in an attempt to be ahead of witticisms and criticisms cracked over the size of his campaign war chest — The Donald, once again, said he's OK being a self-titled "king of debt."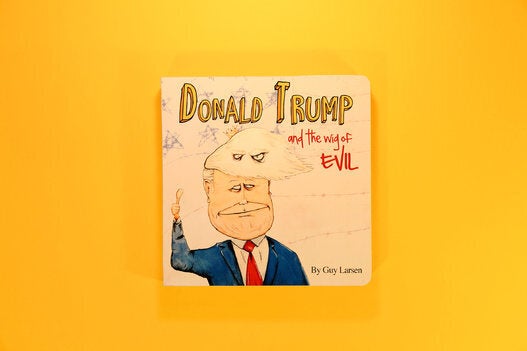 A Children's Book About Donald Trump's Hair That's Perfect For Bedtime