Prince Harry is no stranger to proposals from admiring fans, so it's no surprise he's mastered the art of respectfully declining.
During a rugby event in Manchester on Tuesday, the 31-year-old royal received yet another proposal – this time from a six-year-old fan.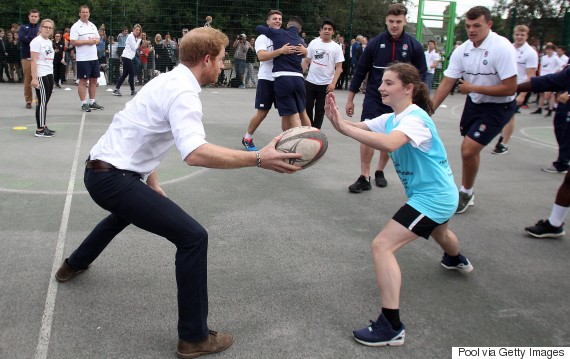 Prince Harry joins an RFU-backed community rugby programme in Alexandra Park on June 21, 2016 in Stockport, England.
"I want to marry you. I want to be a princess," the little girl named Lottie told the prince.
Before she could get too excited, Harry quickly responded: "You don't want that – that's too big an age gap. You've been reading too many books."
The prince, who has most recently been linked to singer Ellie Goulding, admits that he suffers paranoia when talking to women because the public is quick to assume he is in a relationship with that person.
Also on HuffPost
Prince Harry's Most Important Moments