In news that would have our teenage selves rejoicing, acne is officially the latest beauty trend to hit the runway. Or so they say.
This week, Malaysian designer Moto Guo made his Milan Men's Fashion Week debut with a collection filled with "almost ridiculous and childlike outfits," as described by WWD. Sure, the short shorts and bibs that read "time to eat y'all!" caught our attention, but it was Guo's choice of makeup that had everyone talking.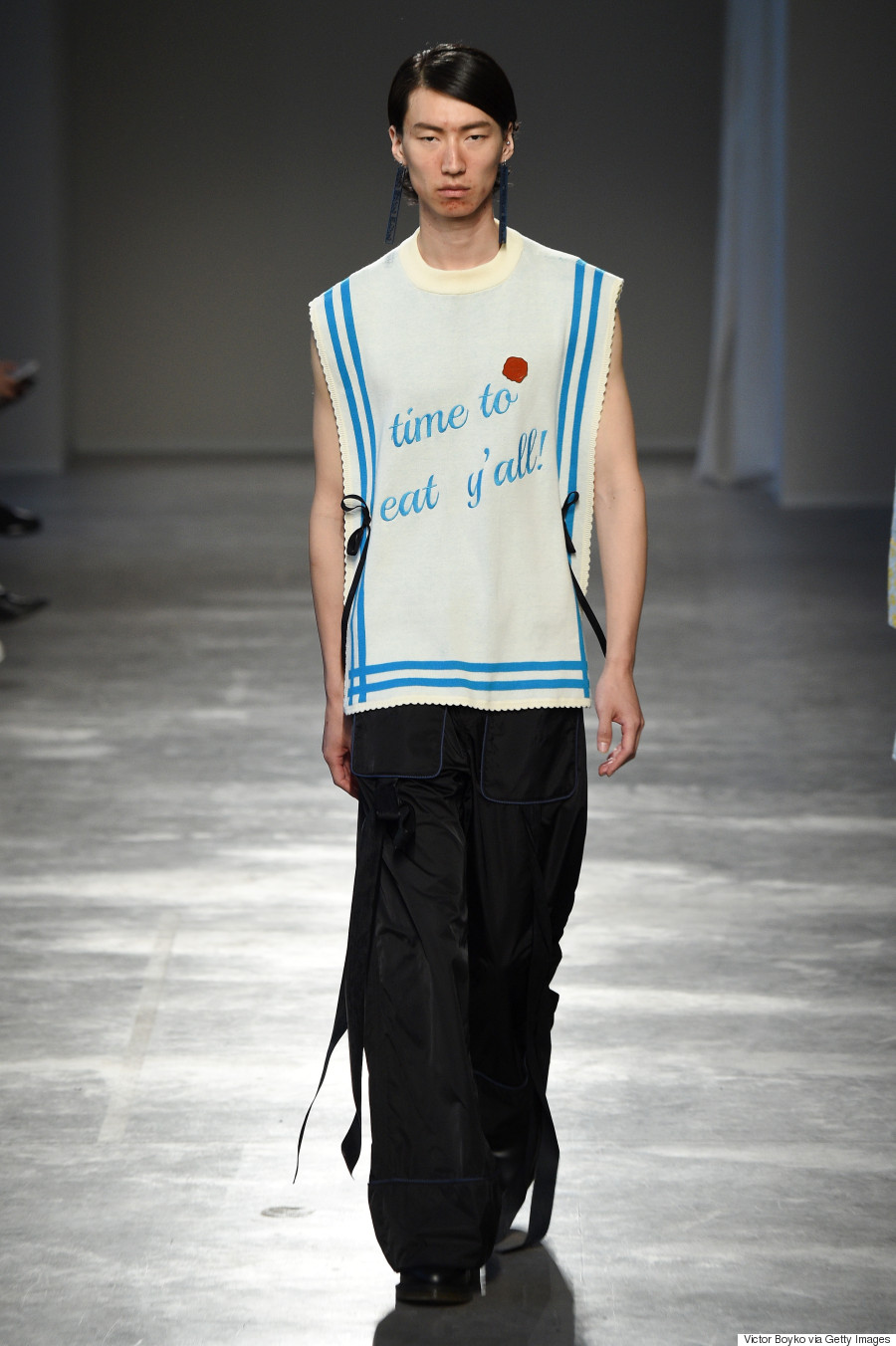 Yes, the models went down the runway with faces full of zits.
The makeup for the catwalk, which WWD called "nerdy grooming," brought out models' natural blemishes. At first, we assumed a lot of blush was used to intensify inflamed areas of the face, but according to Roberta Betti, the makeup artist for the show, only two products were used to create the look: MAC mahogany lip liner and MAC coffee eye pencil.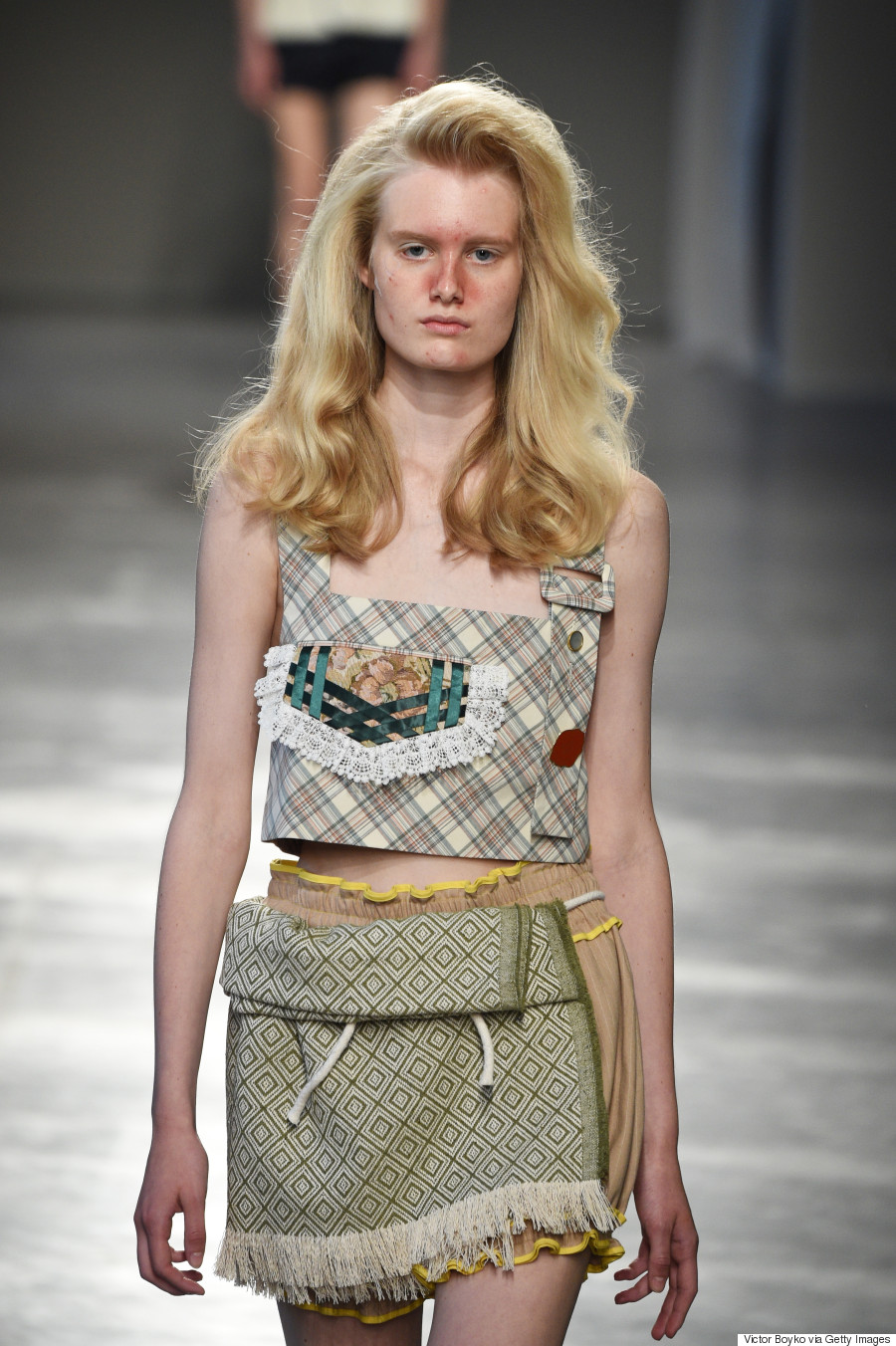 "Don't wash your face because zits are cool now," wrote New York Magazine's The Cut, even noting that Instagrammer of the moment, Dr. Pimple Popper, would be excited with the arrival of the runway-approved trend. As would her 1.5 million followers.
If Guo's intention was to showcase a skin condition that millions upon millions struggle with around the world, then we applaud the designer for shining some light on the issue and sending a bold message that blemished skin isn't something to be ashamed of.
But if that wasn't Guo's intention, then the idea that pimples are the latest accessory is an issue.
For many who have suffered from severe acne, having the skin disorder deemed as "trendy" by different fashion publications is problematic. There is nothing fashun about suffering from low self-esteem or low confidence, something many people with acne experience, including Metro writer Ellen Scott.
"There were references to 'teenage' beauty, to being 'pizza-faced,' to falling asleep with your makeup on to get the look," Scott wrote. "All of which is actually pretty damn rude, and reinforces offensive stereotypes about the reality of acne."
So, just because zits were sported on the runway in Milan, can we say they are now ~trending~ in the beauty world? Hardly.
Follow Huffington Post Canada Style on Pinterest, Facebook and Twitter!
Also on HuffPost
4 Fall Runway Makeup Looks To Try