David Beckham has spent a lot of time hanging out with the Royal Family over the years, but that doesn't mean he doesn't get excited every time he gets invited to Buckingham Palace.
And he's not the only one. The 41-year-old former soccer star told reporters outside of the palace on Thursday that his daughter, four-year-old Harper, was "very excited" that he got to spend time with the Queen. He also revealed he gets goosebumps every time he drives through the palace gates, Hello Magazine reports.
And the Queen seemed pretty excited about it too. The 90-year-old monarch flashed a beaming smile while shaking hands with the handsome athlete.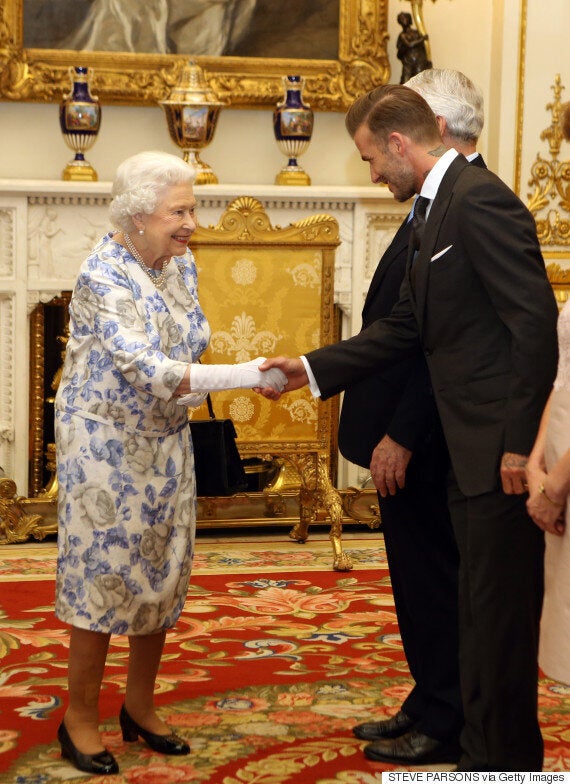 Queen Elizabeth II greets David Beckham as he attends the Queen's Young Leaders Awards at Buckingham Palace on June 23, in London, United Kingdom.
The H&M model was joined by Prince Harry and Princess Beatrice at the palace on Thursday night for The Queen's Young Leaders Awards. This is the second year Beckham has attended the event, which celebrates young people across the Commonwealth who take the lead in their communities.
Beckham first visited The Queen in 2002 during a reception for the Football Association, and even back then he was able to bring a smile to Her Majesty's face.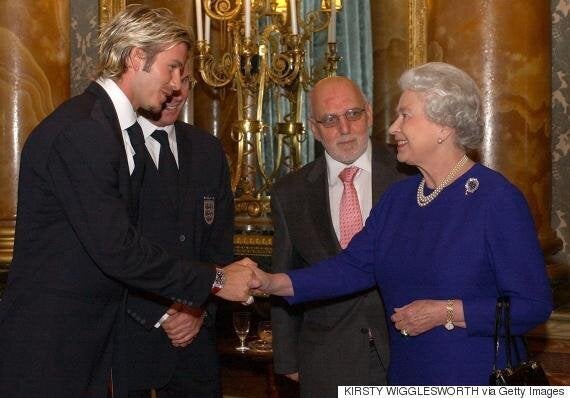 Queen Elizabeth II meets England captain David Beckham and manager Sven Goran Eriksson, 19 November 2002, during a reception for the Football Association held a Buckingham Palace.
Thursday night wasn't just a big night for Beckham; it also marked a monumental moment for Britain, as the country voted to leave the European Union.