In April, Welsh musician Gruff Rhys wrote a melancholic love song about how sad it would be for the UK to leave the sophisticated "nightclub" that is the European Union.
"I Love EU," Rhys wrote on his website, is not about policies and politics. Rather, it touches on "the genuine friendship" he's felt while living and touring Europe.
On Friday, Rhys' song became even more crushingly blue after the UK voted to leave the union and Prime Minister David Cameron announced he would resign.
"Though we don't always see eye to eye
Don't want to say goodbye
Don't want to say goodbye
because I love EU," he sings.
The artist says the song "genuinely" came to him in a daydream as he was tuning a radio.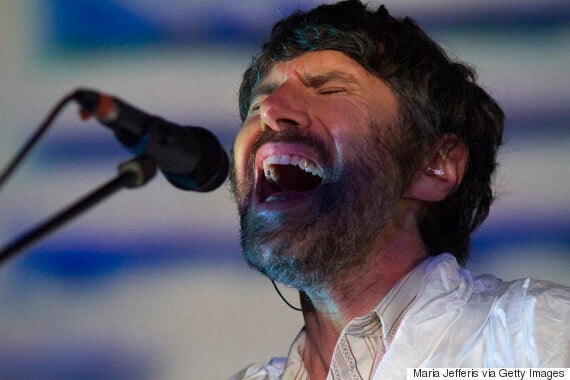 Gruff Rhys of Super Furry Animals performs at Brixton Academy on May 8, 2015 in London, United Kingdom (Photo: Maria Jefferis/Redferns via Getty Images)
"My initial idea was to record an undercover song that could be played to xenophobes as a regular love song," Rhys wrote on his website.
"I had no inkling that I was going to be writing this particular song on that day.. In the end I didn't want to sit on the fence so I called it 'I Love EU.'"