Former Sen. Hugh Segal has been a vocal proponent of basic income for decades, and now he will have the opportunity to help make the idea a reality.
Ontario's provincial government has appointed Segal — former chief of staff to Prime Minister Brian Mulroney — as an advisor on the design and implementation of its basic income pilot project.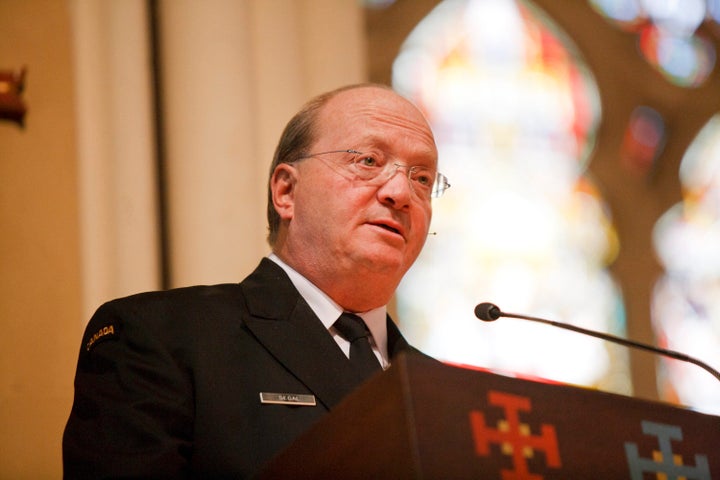 It will be designed "to test the growing view that a basic income could help deliver income support more efficiently, while improving health, employment and housing outcomes for Ontarians," the province's Ministry of Community and Social Services said in a statement on Friday.
A basic income would deliver a certain amount of money regularly to every legal resident, regardless of employment status or any other factor.
"The potential for a basic income to transform income security in Ontario and across the country is tremendous," Segal said in a statement announcing his appointment.
Segal, a "Red Tory" who served in the cabinets of Ontario Premier Bill Davis and federally under Mulroney, will help decide where the pilot project will take place, how to deliver the service, and how to evaluate it afterwards.
Segal resigned from the Senate in 2014 to serve as Master of Massey College in Toronto. He will not be paid for his work on the pilot project.
Canada already has a basic income
"If we trusted seniors to manage that money, I don't know why we wouldn't trust people in their forties and fifties," Segal said.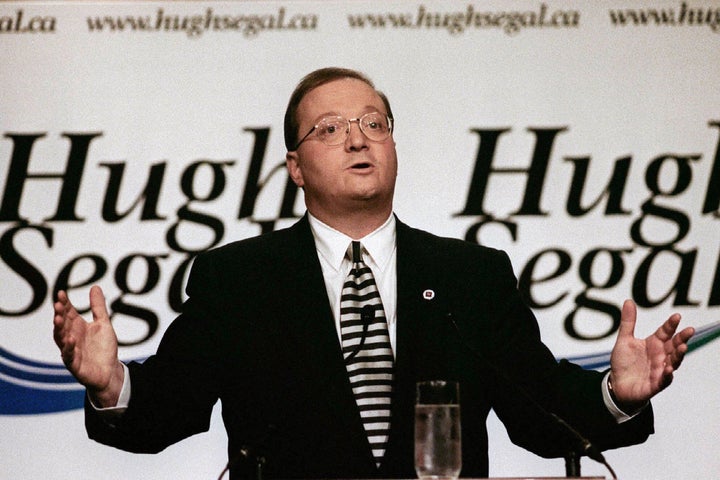 Hugh Segal during his run for the Progressive Conservative party leadership in 1998. (Canadian Press file photo)
For Segal, part of the appeal of a basic income is that it would replace an entire patchwork of social services — potentially including welfare, unemployment insurance or seniors' pensions — that can be costly to deliver.
It would end "micromanagement by provincial civil servants" and would raise the dignity of low-income citizens, he argues. The advantage is that it will eliminate the "judgmental" aspect of social services — government bureaucrats deciding if you qualify for a particular benefit.
Though government officials evidently buried the results, a recent research paper found it virtually eliminated poverty and led to improved health and lower health care costs.
While the basic income did induce a small share of the population to leave the workforce, it was primarily to get more education, researchers found.