Miranda Priestly is arguably Meryl Streep's most iconic role, but she had to fight to get paid what she thought she was worth.
The Oscar winner said she knew the moment she read the script that the film would be — in her words, — "yuge," but Fox's initial offer was, "to my mind slightly, if not insulting, not perhaps reflective of my actual value to the project."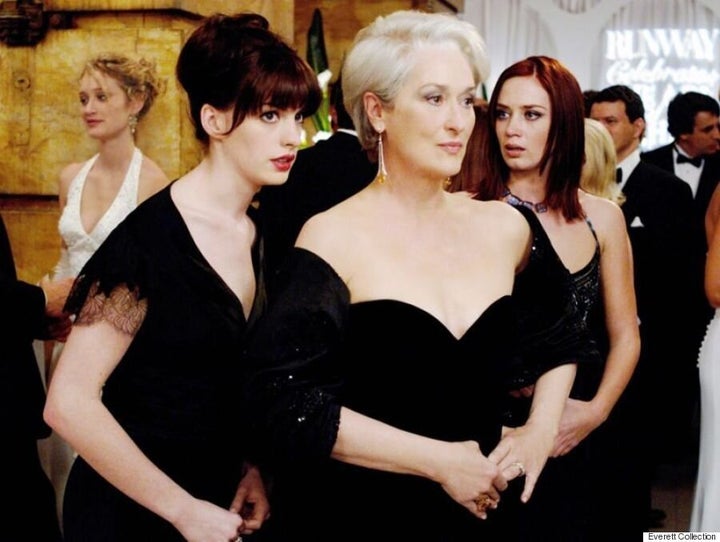 "I would be lying if I didn't say there was an element of wanting to be liked that influenced my decision to close the deal without a real fight," Lawrence wrote in Lenny Letter, about not negotiating for a higher pay for her part in the movie "American Hustle." "I didn't want to seem 'difficult' or 'spoiled.' At the time, that seemed like a fine idea, until I saw the payroll on the Internet and realized every man I was working with definitely didn't worry about being 'difficult' or 'spoiled.'"
However, Streep pushed back and got what she wanted. "There was my 'goodbye moment,'" she told Variety, "and then they doubled the offer. I was 55, and I had just learned, at a very late date, how to deal on my own behalf."
For Carla Hacken, Fox's former executive vice president, there was no one but Streep for the role of Andy Sachs's (played by Anne Hathaway) nemesis. "I don't remember anything other than, 'Please God — let it be Meryl,'" she said.
Even when she accepted, Streep said she wanted to make sure the frosty Priestly wasn't just a one-dimensional caricature of a fashion editor.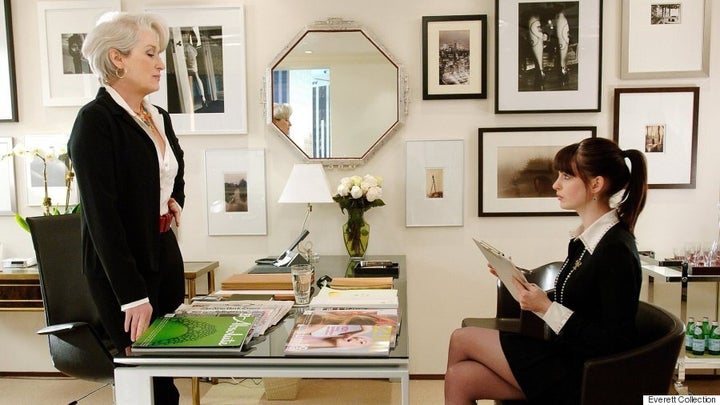 "I am not sure the movie celebrates her as much as appreciates her business accomplishments," Streep said. "It's hard to run a big company like that."
Streep asked for two additions to the script: "Getting the business of fashion scene in the movie," which, according to Variety, meant adding dialogue where Miranda explains to Andy how the fashion world is responsible for her cerulean blue sweater — one of the most quoted scenes in the film.
She also wanted "a scene where [Miranda] is without her armour, the unpeeled scene in the hotel room — just to see that face without it protective glaze, to glimpse the woman in the businesswoman."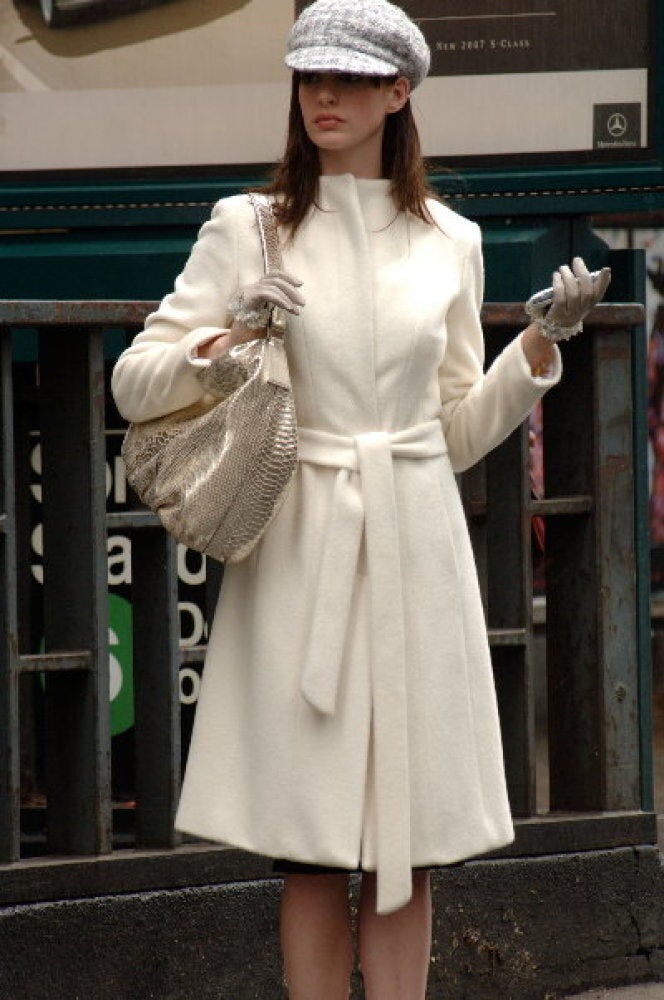 The Clothes In 'The Devil Wears Prada'