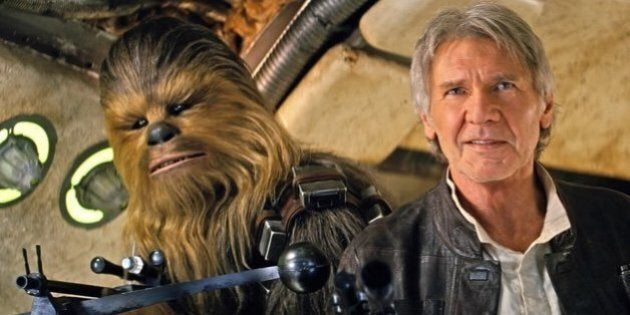 Netflix Canada is hauling in some amazing titles for July 2016, but one stands out with a little more force.
"Star Wars: The Force Awakens" goes live on the streaming service on July 15. Relish this moment, Canada, because your southern neighbours won't be able to stream the blockbuster film for the time being.
And it's not just "Star Wars" that will be competing for your quality streaming time. Fantastic films and shows like "Guardians of the Galaxy" and the seventh season of "Archer" will be available, too.
Check out more of Netflix Canada's July offerings in the slideshow below. You can find our top picks under the gallery:
"Star Wars: The Force Awakens"
This one hardly needs an introduction. The massively popular franchise gets rebooted with new hero Rey, who goes on a mission to find a certain Jedi you might know as Luke Skywalker.
Featuring an award-winning soundtrack by Nine Inch Nails' Trent Reznor, this David Fincher-directed drama dives into the origin story of a little social media icon called Facebook.
First they were the world's most dysfunctional spies. Now they're just dysfunctional in general. Series creator Adam Reed said the show's seventh season would see plenty of changes, but promised it would be "more sexy and dangerous than ever," according to Cinema Blend.
"Scream" - New episodes every week
First it was a movie about high school students getting killed. Then it became a lot of movies. Now it's a TV show. If you're dying (hehe, sorry) for a mystery and some good ol' fashioned blood spilling, "Scream" has what you need.