Is there any baby in Hollywood cuter than Saint West?
On Thursday, mom Kim Kardashian shared a new photo of her adorable six-month-old son on Snapchat. She also later posted the shot to Instagram and Twitter.
In the adorable snap, Saint is lying down and doing what babies do best: nibbling on his fingers and looking cute as ever!
On Twitter, Kardashian's fans went wild, gushing over the littlest West.
In the photos, you can certainly see the little one's resemblance to his big sister North, who just turned three on June 15.
But many fans on Twitter couldn't help but notice the baby boy's resemblance to his gorgeous mom. "Saint looks more like Kim especially the eyes. He's so cute!" one wrote.
In response, the 35-year-old tweeted: "Yeah we have the same eyes. def a good mix of both of us but he is more me, I think..."
Here is a snap of Kanye when he was little.
She later added, "I mean North's baby pics look like mine too but Saint i think looks more like me and North like Kanye."
Kardashian and husband Kanye West's kids certainly inherited their parents' good genes. We can't wait to see what they look like when they're all grown up!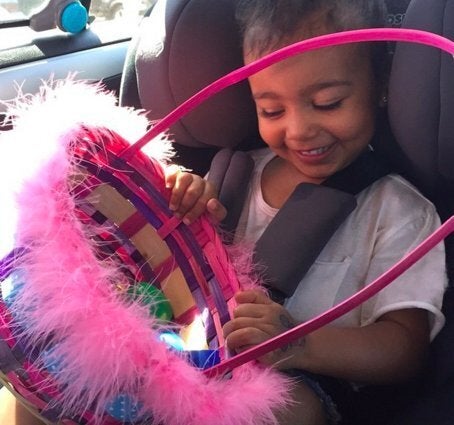 The Cuteness of North West