Hayley Wickenheiser is regarded by some as the best female hockey player of all time. At 37 years old, she's the oldest active member of the Canadian Women's National Hockey Team and has four Olympic gold medals and seven gold World Championship titles under her belt.
But for Wickenheiser, winning sometimes comes at a painful cost. In addition to a painful foot injury, Wickenheiser sometimes suffers from back pain. In collaboration with Robax, we sat down with Wickenheiser to talk about that pain, recovery and the sport she loves.
*This interview has been edited for length
You've been part of one of sport's longest running and most intense rivalries — Canada vs. the U.S.A. in women's hockey — how physically taxing have those games been over the years?
Those games take everything out of you physically. If you're not completely exhausted at the end of a Canada-U.S. game then you haven't played hard enough. Whether it's the finals at Worlds or the Olympics, nobody wants to give an inch. There aren't many things that I've done outside of playing big minutes in a Canada-U.S. game that's more physically demanding.
At the 2013 world championships you had to sit out a number of games because of a back injury. What happened?
It was a little bit of a (lumbar) disc bulge, which led to a bit of a wrench in my back and there's probably nothing worse than back pain. The pain was incredible.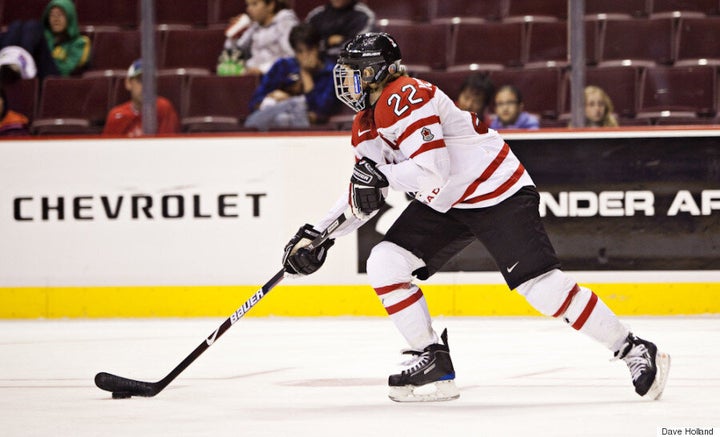 When that happened what sort of things did you do to recover?
The biggest thing with back injuries are core work and stability. Hockey's a game of torque -- you're constantly twisting yourself and your spine and you're left with a lot of imbalances at the end of a season. My sole focus has been a ton of core and balance work so that I can rehabilitate (the) chain from my foot through my knee through my back so I don't have a recurring major back injury.
How much pain do you have to deal with day-to-day?
From a back perspective, none, until I tweak it. There've been a couple instances in my playing career when I been laid out on the couch for two days straight...and can't sleep -- rolling around in incredible back pain until I get it settled down. So I've been there. I guess it's just a thing where you sign a contract with pain when you become a pro athlete.
You sign a contract with pain when you become a pro athlete.
What are three things you do to manage back pain in your life?
1) Core (workouts) and tons of (them). People think core is just abs but (it) includes activating and strengthening all the small muscles in your back along your spinal cord.
2) I unweight, meaning I swim and do weight-bearing training to unload my joints and give my body a break. It's also great for recovery.
3) I try to listen to my body. When I feel like I am getting, what I call 'back-teria," I get on it right away which includes making sure I'm getting soft tissue work to relax the area. (I) do my stabilization exercises, light movement work, hydrate really well and rest or modify my training if needed.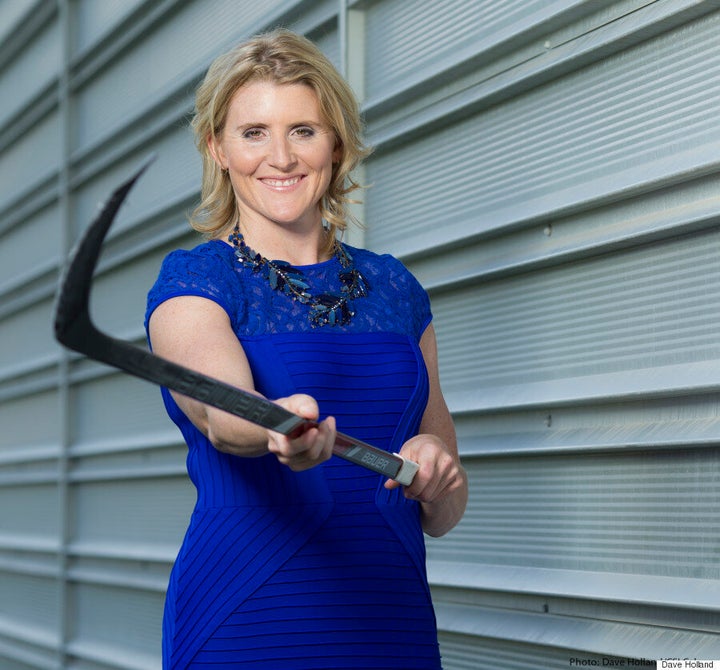 What can the average person, someone without perhaps the access to knowledgeable health practitioners like doctors, therapists and trainers, do to manage pain?
I have many tips. I always say that number one, pain changes you. You don't think clearly when you're in pain. You don't function clearly in your life. You don't make good decisions when you're in pain. You're irritable, emotional.
So number one, when you're in pain the most important thing is to try to get out of pain. I'm not a big fan of taking drugs at all for getting out of pain. I try to avoid drugs at all costs, however, there is definitely a time and a place where medicine works for pain and I think that when you're in pain you shouldn't sacrifice because you don't want to take something that can help you.
The next thing is to be able to find good health providers that can help you. The one thing I would never recommend with a back injury (is) laying down and doing nothing.
Wickenheiser aims to play in the 2018 Winter Games in Pyeongchang, South Korea. But on top of that, the decorated athlete is finishing her masters degree in medical science at the University of Calgary and is working towards a career in medicine.
Robax not only stops pain but also reduces back spasms by relaxing tight muscles. Proudly made in Canada. We have your back.
This article may contain information related to exercise and fitness and/or general wellness information. It is not intended as a substitute of any kind for professional medical advice, diagnosis or treatment of a qualified professional as required. Speak to your healthcare professional before making any changes to your lifestyle, or beginning or discontinuing any course of treatment. Never disregard professional medical advice or delay in seeking it because of something you have read in this article.