Sometimes all we want in life is a two-litre tub of ice cream.
But on the days when we know we shouldn't, it's worth noting there are healthier alternatives. Take coconut ice cream for example. What it lacks in dairy and refined sugar, it makes up with fats found in natural oils and sweeteners like agave. The treat is one of wellness expert Charlotte Singmin's favourites.
"I know I'm not alone when I say I'm a sucker for sweet and salty snacks," says Singmin.
Her biggest tip? It's not about giving up snacking — picking up a mindful treat can help curb hunger, restore blood sugar levels and maintain energy levels and focus.
Instead, it's about knowing your vices and finding healthier alternatives to swap them out for. Interested? Then you'll want to listen up to what she has to say in the video above.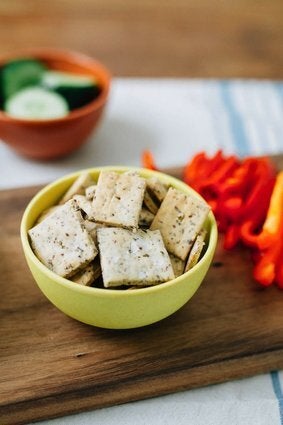 21 Healthy Snacks To Take On The Go