Ariel Winter is proving once again she DGAF what the haters think, posting a sexy bikini pic to celebrate reaching two million followers on Instagram.
"2 million!!! Wow! I can't believe it...love you guys so much #thankyou #love," the 18-year-old "Modern Family" star captioned the photo, which shows her sitting at the wheel of a boat wearing a red, white and blue two-piece (in prep for the Fourth of July, perhaps?)
"Oh hun..u look amazing but man...that's a family thing...don't u think it's a bit much.." wrote one commenter.
"I'd tie my daughter down if she wore any thing like that," commented another.
"Dear sorry body-shamers, I looked HOT in that dress. And if you hate it, don't buy it. But please get a hobby. XOXO Ariel #EmbraceYourBody," she wrote on Twitter.
The takeaway? Keep on hating, because it's not gonna stop Ariel from continuing to champion body positivity.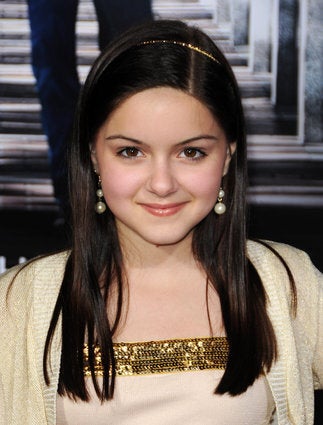 Ariel Winter's Style Evolution