Every season of "Game of Thrones" passes by too quickly — and season six was no exception.
The good news is you don't have to leave Westeros so fast. With enough cash, and the will to travel, you can stay in places very much like the land gripped by ice and fire.
Vacation rental site HomeToGo has released a list of nine locales you can stay in to help immerse you in the fantastical world of dragons and White Walkers.
Some are in the very countries where the show was filmed.
Here are nine rentals you can stay in if you're not ready to leave Westeros behind:
King's Landing — $172 per night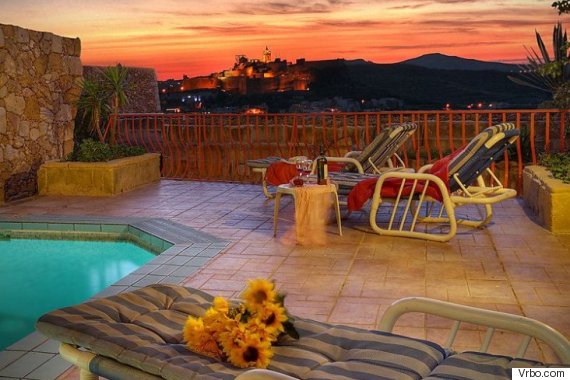 Keep a careful distance from all the scheming of King's Landing in this five-room villa on Gozo Island in Malta.
"Bellavista" has a terrace with a swimming pool, views of the countryside and it's located only one kilometre from the Xaghra city centre. Pour yourself a glass of red wine and watch the centre of Westeros burn.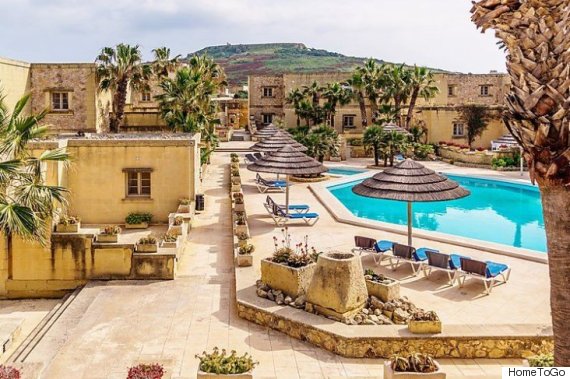 The Dornish are crazy, Bronn said. All they want to do is fight and ... well, you probably heard what he said.
This lovely property, also located on Gozo Island, is less suited to the fighting prowess of the Sand Snakes than it is to the idle ruler Doran Martell, hobbled by gout and left to enjoy the luxurious Water Gardens.
Do just like this useless figurehead in the gorgeous "Tal Fanal" resort, where you'll find a 65-square-metre swimming pool, a terrace and more. Your quarters are a three-bedroom apartment. On the ground floor you'll have a terrace, on the upper floor a balcony. All the better to watch the Dornish quarrel around you.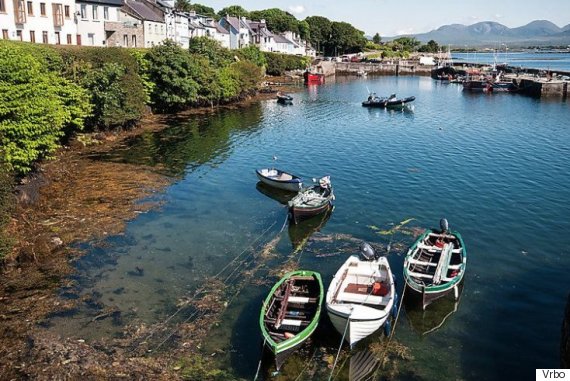 The Ironborn are a seafaring people, known for raiding and pillaging. But you'll do none of that in this resort apartment in Nimmo's Harbour, a resort in County Galway, Ireland.
Here you'll find a three-room apartment overlooking the rugged, beautiful Irish coastline. On a stormy day it's sure to look very much like the land that bore Yara Greyjoy.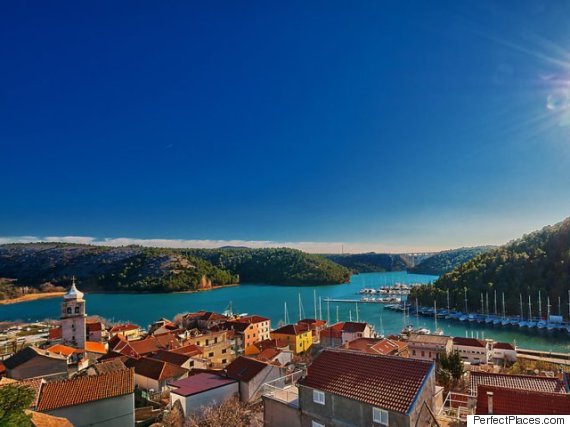 One can't recommend a stay in the House of the Black and White (it's dark and dreary). But one can recommend a stay in this three-storey townhouse in Skradin, Croatia, with enough room for seven people.
It has all the trappings of home, such as satellite TV, air conditioning, an open kitchen and more. A listing pitches it as a great starting point for adventures into the Krka National Park, where you'll find stunning waterfalls.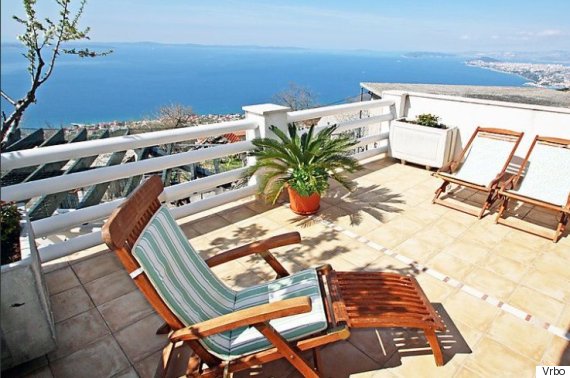 Stay in this two-room, semi-detached home in Croatia's Dalmatian region, and you'll never wonder again why Daenerys Targaryen chose to make it the seat of her power.
Enjoy a view of the town from a terrace overlooking the Adriatic Sea. You're only a 3.5-kilometre trip to the beach.
Stormlands — $117.35 per night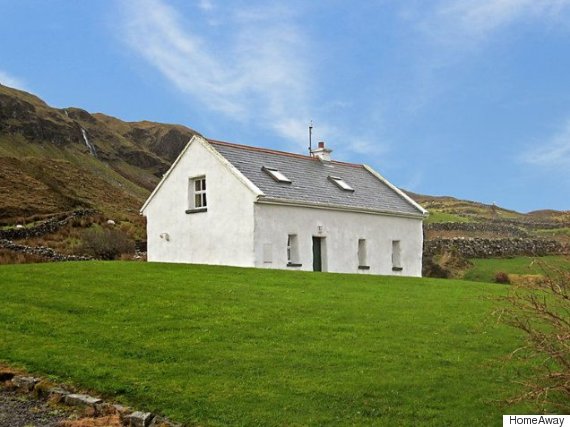 The Stormlands are a wet region that once hosted the seat of House Baratheon.
They were represented in the show by Country Antrim, Northern Ireland, Fortune reported. So HomeToGo has chosen a similar region not too far away — Clonbur, in County Galway, where you can rent a lovely, private two-room house in the countryside.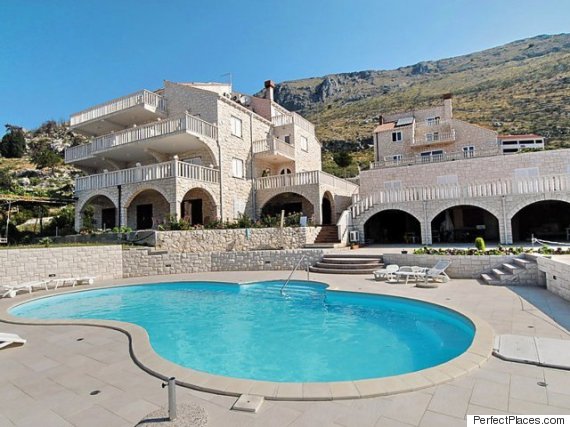 Daenerys Targaryen enjoyed a cool reception when she arrived at the trading city of Qarth, where her dragons would be stolen away to the House of the Undying.
You'll find a better welcome in a stunning apartment about nine kilometres from Dubrovnik, Croatia, where the show is filmed. This two-room property offers a terrace with a pool looking out to the Adriatic Sea, and is only 200 metres from the beach.
Vaes Dothrak — $88.66 per night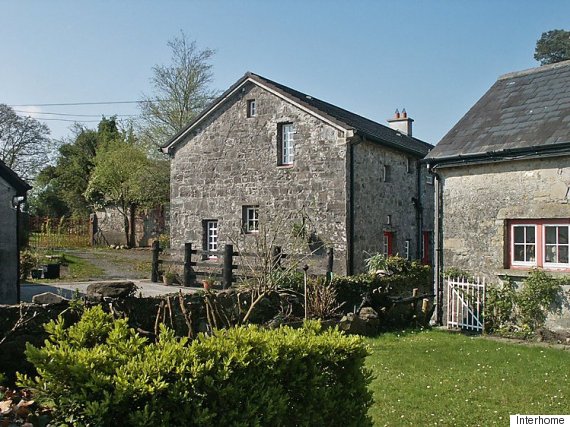 No, it's not the desert wasteland that housed the Dothraki in season six. It's Tullamore, Ireland, where you can stay in a historical cottage not unlike the buildings in Vaes Dothrak, where Daenerys was forced to live in a temple for the widows of khals.
This quaint stone property is prefect for animal lovers, as you'll find sheep, cats and dogs on site.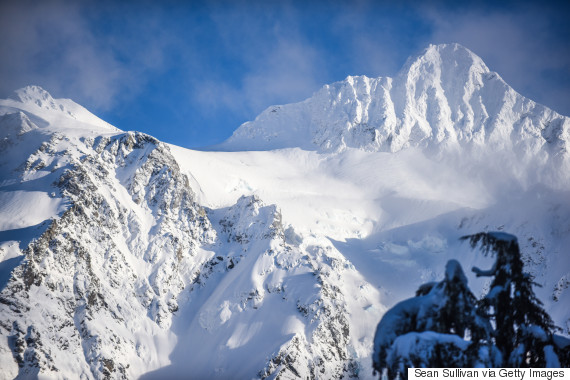 If the White Walkers came, they'd most likely be here first — a 540-square-foot farmhouse near Mount Baker in Washington state, a location not unlike the Frostfangs mountains that were home to the Wildlings.
It's a more rustic rental than much of what you'll find here. It's surrounded by trees, perfect for a getaway at any time of year. If you have a car, you're not too far away from a skiing range, a cross-country trail, or a toboggan run.
Perfect for fleeing an army of the dead.
Also on HuffPost:
Game of Thrones Locations: Beautiful Spots From the HBO Hit Series