Who: Shannon Mozak
City: Edmonton
Age: 37
By The Numbers: 335 pounds at my heaviest, currently at 193 pounds, for a total weight loss of 142 pounds.
The Weight Gain: As a child I was always the heavy kid. Some of my earliest memories include being teased about my weight and not fitting in with classmates my own age.
My parents had terrible eating habits and full-time jobs so they weren't around to help teach me the skills I would need to learn to eat well. Growing up, I hated vegetables and my parents never made me eat them or encouraged me to try new things.
I figured if my parents were overweight and my brothers were overweight, then we must just be naturally bigger people. I was afraid of failure and it was definitely easier not to try to do anything that might make me feel worse about myself.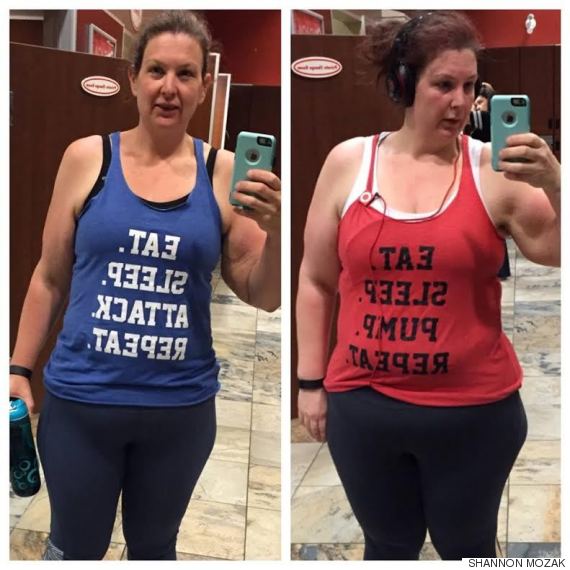 Final Straw: I had four small kids at home and wasn't keeping up with their active lifestyles. I knew I wanted my own children to grow up with healthier habits than I had, but I had no idea how to go about learning what I needed to know to help them, and help myself.
I was so out of shape that I was constantly in pain and hearing my three-year-old say, "I need to sit down because my hips hurt" was kind of an eye opener about how my lifestyle was affecting them.
I knew then that it was time to stop making excuses to myself and to take control of my life so I could give my kids what they needed from me.
"Little by little I felt my energy increasing and some weight was coming off."
Story continues below.
Check out more of our inspiring weight loss stories:
The Plan of Attack: I started off slowly. I researched by watching every episode of "Extreme Weight Loss" and other inspirational weight loss shows that I could find on YouTube so that I could see what other people in similar life situations were doing to have success with controlling their weight.
"The Extreme Weight Loss" approach really appealed to me. The idea that I could find success by learning to love myself again made sense to me. Knowing how much weight I had to lose did scare me and made me feel overwhelmed, so I decided to break it all down into small steps and achievable goals.
My first step was to reach out to a trainer at my gym who I knew had a weight loss success of her own and had an attitude about fitness and wellness that resonated with me. I set up a meeting with her to discuss how I might take the first steps to creating my own success.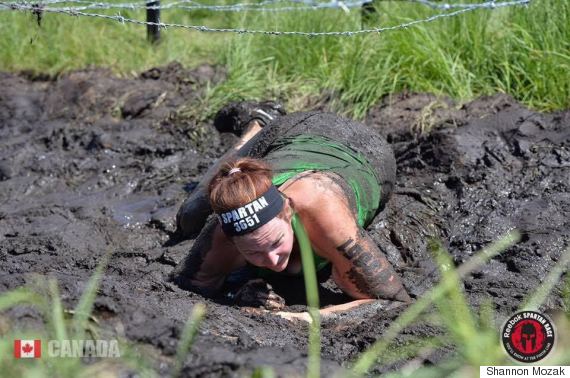 I was already at the gym doing group exercise classes five days a week, but now I would also be working out with this personal trainer two times a week.
During the first three months of this journey, the only change I took upon myself was to drink as much water as I could every day. Little by little I felt my energy increasing and some weight was coming off. This success acted like a stepping stone making me ready to take on more changes in my lifestyle. I was ready to learn more about eating to lose weight and I was ready to take the extra time every day to log my food.
I began "Carb Cycling" (mixing high-carb days with low-carb days) for my diet and set myself the goal of losing 10 per cent of my body weight. I knew that smaller, achievable goals made over and over again as I reached them would help keep me motivated for my own success.
I reached that first goal within the first month of changing my diet and today I've lost a total of 147lbs.
The Exercise Factor: I think it would be safe to say that I was completely unfit when I first joined the gym. I joined the gym and began exercising five days a week hoping I would begin to feel better. While I kind of did feel better, I finally realized it would take more than just adding exercise into my routine to get the results I wanted.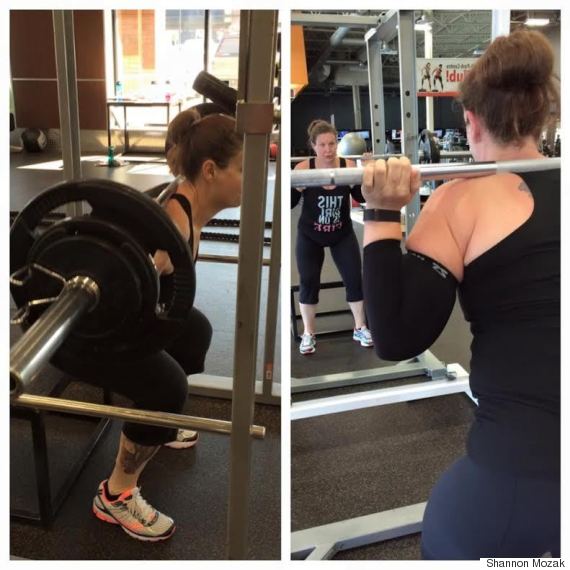 I was already a member at Goodlife Fitness when I decided to learn my new lifestyle, but I did hire a trainer to help me learn more and to keep me accountable. She also did great things for helping keep me emotionally and mentally focused when I was struggling with the process.
I am very fortunate to have a flexible schedule that allows me to spend as much time at the gym as I like. I currently take hot yoga classes two to three times per week, spin class two times per week and strength training two to three days a week. I no longer work out with a personal trainer, but she taught me all I need to know to effectively manage my own training and to continue getting stronger and reaching new goals.
"The more I ate nutrient-dense foods the less I craved foods that weren't on my plan."
The Food Element: I started eating more vegetables. I made it a priority to add as many veggies as I could to most meals. I also stopped eating processed foods as much as I could. I made protein a priority and tried to include it into every meal.
The hardest adjustment in the beginning was dealing with the hunger. Weight loss is not a comfortable experience and getting comfortable with being uncomfortable wasn't easy. I had to make promises to myself about how and what I would eat and then I had to keep them to reach my goals. I had to pass over all the treats my family was having and I had to eat mindfully and in line with my goals every day.
I never "cheated" on my eating plan, though I did include occasional indulgences from time to time. I also had to learn how to prepare food I enjoyed.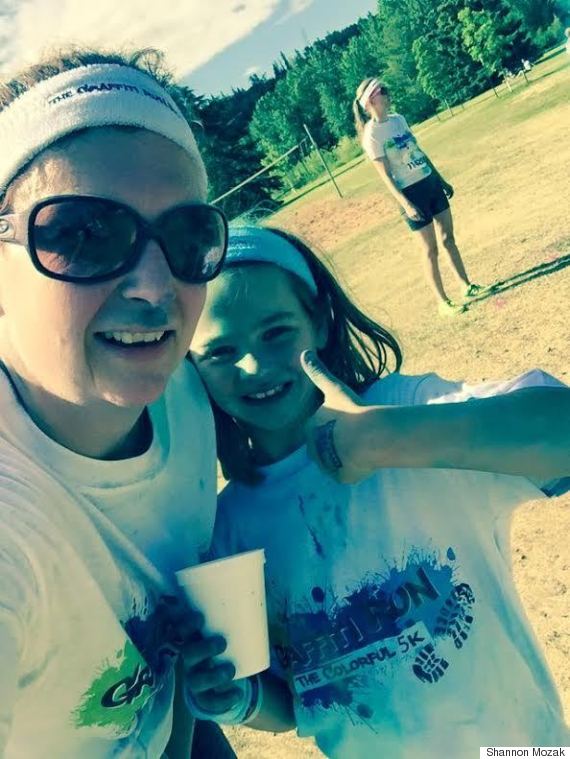 The "Carb Cycling" approach I was using was a form of portion control based on the size of my hand and I found that if I ate foods consistent with the plan in amounts approximately right for my body size, I naturally fell into a calorie range that gave me enough to not feel too hungry all of the time.
"Losing weight and creating a healthy lifestyle isn't easy and many of us have challenges that are difficult to overcome. One thing we can all do in any circumstance is to take some kind of action. It doesn't matter if its small changes or big changes."
The Current Day-to-Day: I spend every morning in the gym. My youngest kids come with me and play in the gym daycare while I work out. I am able to take the kids out to the park and enjoy playing with them in a way I just could not before.
I'm still very mindful about how I eat and I continue to eat with my goals most of the time, even though I eat significantly more now than I did during my dieting phase. I'm now much more focused on making sure I get enough good nutrition to fuel all of my activity and help me become stronger.
Losing weight and creating a healthy lifestyle isn't easy and many of us have challenges that are difficult to overcome. One thing we can all do in any circumstance is to take some kind of action. It doesn't matter if it's small changes or big changes. Any action taken will get you moving in the direction towards your goals. Many small changes over time can and do add up to big success.
Do you have a weight loss story to share? Send us an email at CanadaLiving@huffingtonpost.com to be featured on our Lost It series.
Note: This interview has been edited and condensed for clarity.