The dust hasn't started settling on Brexit yet, and Europe is already facing its next unity crisis. And this time, it's about a trade deal with Canada.
A war of words has broken out in Europe over the Comprehensive Economic and Trade Agreement (CETA), as the Canada-Europe deal is officially known.
It centres around whether or not the European Union's executive leadership in Brussels can force ratification of a trade deal without the consent of the 28 member states (or is it 27 now?).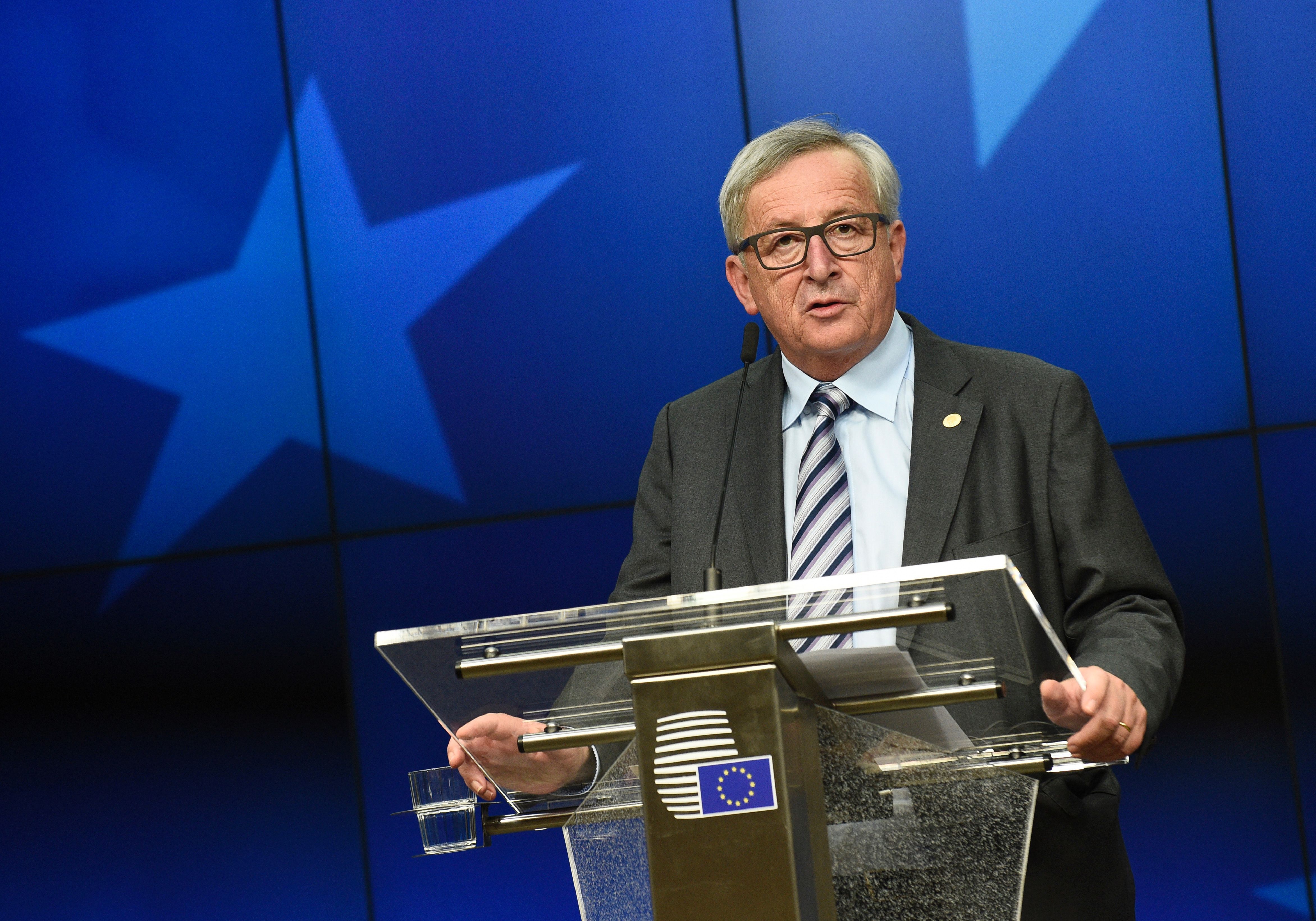 EU Commission President Jean-Claude Juncker gives a press conference during a EU Summit meeting at the EU headquarters in Brussels on June 29, 2016. Juncker says his commission can sign a free trade deal with Canada without the consent of member states. (John Thys/AFP/Getty Images)
The EU has never before signed a major overseas trade pact of this sort, and it's become clear no one knows what actually has to happen for it to be ratified.
And because the Canadian trade deal is seen as a test run for a much larger U.S.-EU trade pact, the talks have become a flashpoint in determining just how much independence EU member states retain.
Jean-Claude Juncker, the president of the European Commission, declared this week that the EU executive alone has the power to ratify the deal.
According to German news network Deutsche Welle, Juncker is worried that allowing 28 different parliaments to vote on the deal would paralyze the process and harm the EU's credibility even more than it has been harmed by Brexit.
His position was met with scorn by parliamentarians in Germany, the Netherlands and elsewhere.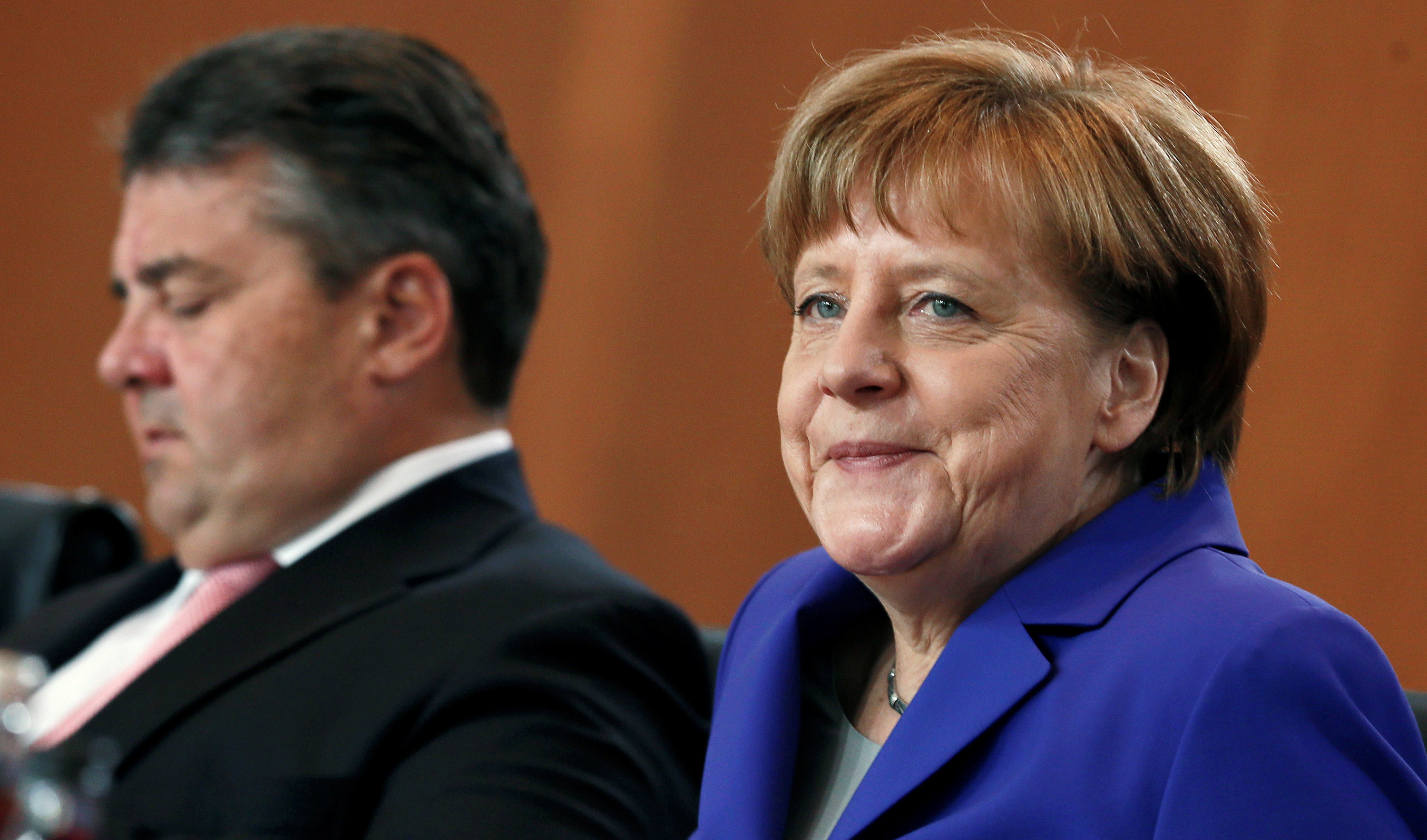 German Chancellor Angela Merkel (right) and German Economic Affairs Minister Sigmar Gabriel (left) attend the weekly cabinet meeting at the chancellery in Berlin, Germany, April 20, 2016. (Photo: Reuters/Hannibal Hanschke)
"To decide that national parliaments have nothing to say on this trade deal is incredibly foolish," said Sigmar Gabriel, economic affairs minister for Germany, the EU's largest economy, echoing criticisms by German Chancellor Angela Merkel.
The spat stands in stark contrast to what Canada's trade minister, Chrystia Freeland, said earlier this week, when she declared to the CBC that there is not even a "whisper" of discontent in Europe over the proposed trade deal between the EU and Canada. In the wake of Britain's vote to leave the EU, she said, Europe is more determined than ever to sign a free trade deal with Canada.
But that sentiment lasted barely a few days.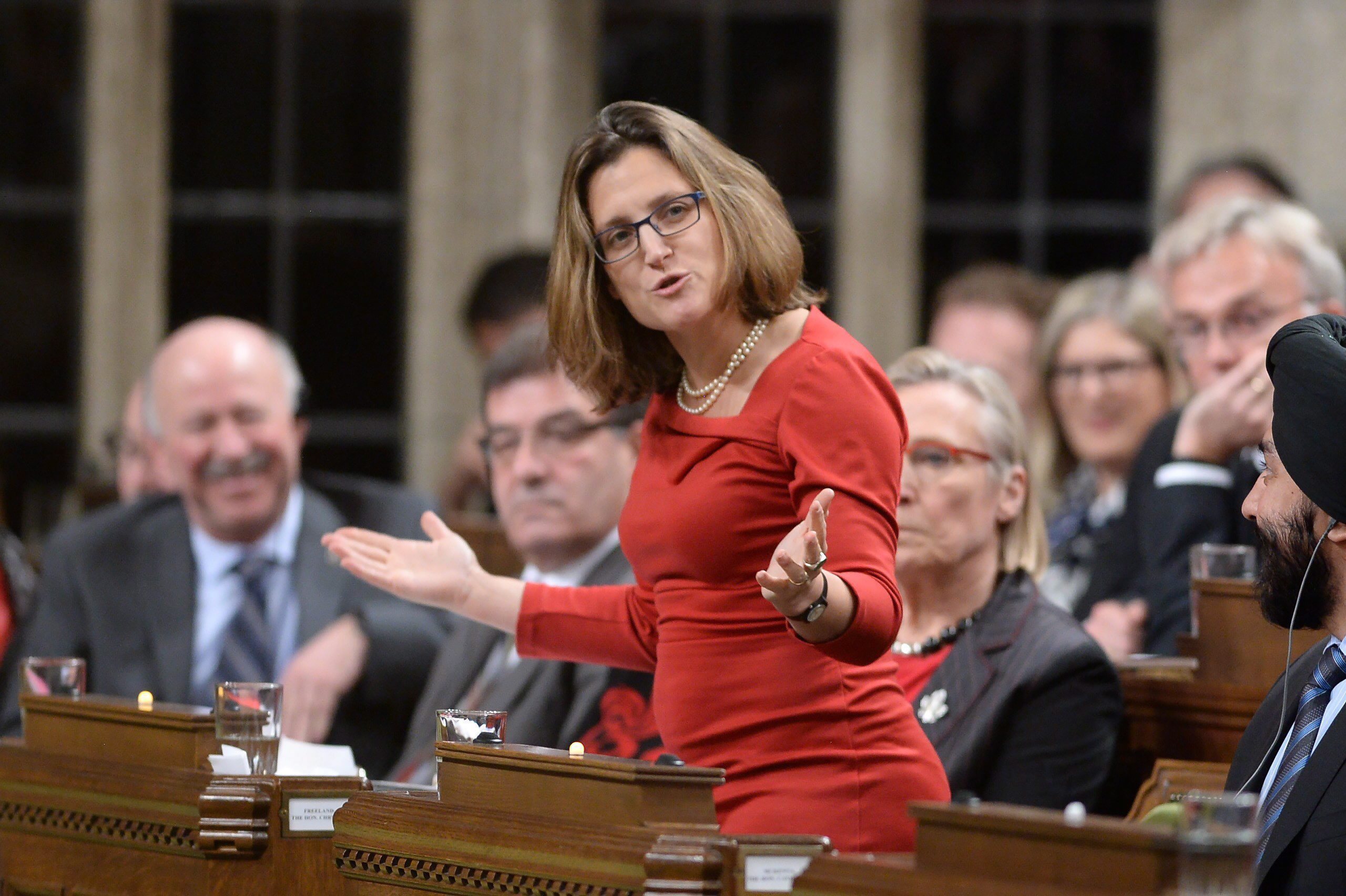 Canadian International Trade Minister Chrystia Freeland is optimistic about the chances of a Canada-EU free trade deal being ratified this year, but significant political obstacles remain in Europe. (Photo: Canadian Press)
Gabriel noted that Germany is a "a proponent of good free trade agreements" but argued that forcing the Canadian deal on all European countries would backfire.
"The stupid forcing through of CETA will make conspiracy theories explode" about free trade deals, including the proposed larger free trade deal between the EU and the United States, Gabriel said, as quoted at Handelsblatt.
Many legislators in Europe are wary of the free trade deal with Canada, and the one with the U.S., because they contain an "investor-state dispute settlement (ISDS) mechanism." It creates a special tribunal where foreign corporations from the free-trade area can sue governments if they feel they haven't been treated equally to local corporations.
Critics argue this undermines the power of national governments to legislate on issues such as the environment and labour laws.
There was some talk earlier this year about removing the ISDS from the Canada-EU trade deal, but it was still in place in the final version of the text released earlier this year. In fact, according to some sources, Canadian negotiators worked to make the ISDS chapter stronger, so that governments would have less leeway to fight back in ISDS lawsuits.
Canada certainly seems to be counting on a forcing-through of the deal without parliamentary ratification in Europe. Freeland said she expects that Prime Minister Justin Trudeau will sign CETA officially during a trip to Brussels in October — a timeline that is only possible if national parliaments don't vote on the deal.
"If anything it has strengthened [Europe's] resolve about going forward with CETA," she said.
That may be true for the EU's executive leadership in Brussels, but outside of Brussels, the trade deal's fate remains anyone's guess.
Also on HuffPost
World's Most Competitive Countries, 2015