Her Majesty is all about the jokes lately.
Queen Elizabeth II made her first public appearance since Britain voted to leave the European Union last week and spoke to Northern Irish politician Martin McGuiness in Belfast, People reports.
"Hello! Are you well?," McGuiness asked the 90-year-old Royal. "I'm still alive!," the Queen replied.
While Kensington Palace has not made an official announcement following the June 23 vote, it has been quite a few busy days in the U.K.
"There's been quite a lot going on," the Queen told McGuiness. "I've had two birthdays, so we've been quite busy,"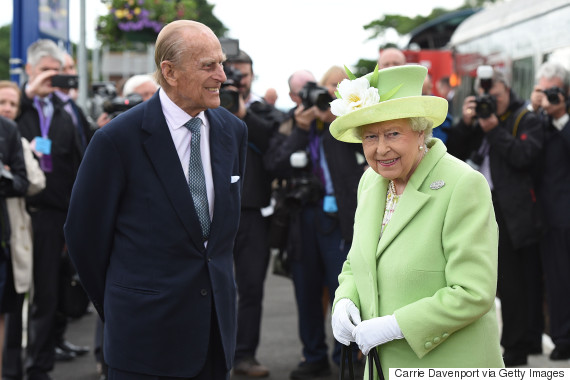 And of course, while we don't have an audio version of their meet-and greet, it's safe to say most of us are reading the Queen's quotes in a sarcastic and charming British accent.
People magazine says both the Queen and Prince Philip were in Northern Ireland on Monday to continue the celebrations for her 90th birthday.
Last Thursday, the day of the historic vote, the Queen met with former soccer player David Beckham at Buckingham Palace. With a big smile on her face, the Queen greeted the athlete during the The Queen's Young Leaders Awards.
And although we usually see only one side of the Queen, we've been seeing more of her fun side in the past couple of years.
In April she teamed up with her grandson Prince Harry to make an adorable video promoting the 2016 Invictus Games. And who could forget that time she made a joke to former U.S. president George Bush after he implied she visited the U.S. over 200 years ago?
Oh that Queen! We're just here waiting patiently for her first joke book.
Also on HuffPost
The Queen Celebrated 90 In Style