As The Tragically Hip embark on what may be their last tour with singer Gord Downie, the band can rejoice in one fact: they are Canada's most successful musical group, ever.
That's according to The 10 and 3, a data visualization website that crunched numbers to find out that the Hip outplay competitors like Nickelback and The Barenaked Ladies by numerous measures.
Writers Zack Gallinger and Arik Motskin drew their conclusions by looking at the Billboard Top Canadian Albums chart. It helped them determine how long the Hip's albums had topped the list, how many of their albums had hit number one, and how many years had passed since their first and last number ones.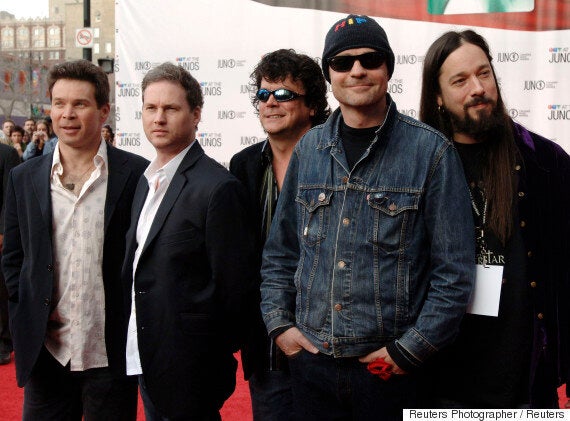 Taken together, the Hip came out on top.
The group was the unquestionable number one band when it came to total albums topping Canadian charts.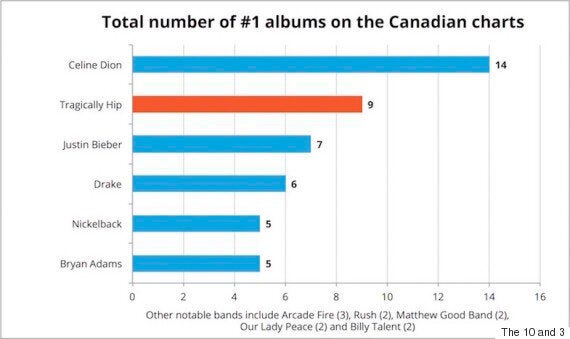 The Hip's first release to hit number one was their sophomore album "Road Apples."
It was followed by releases such as "Fully Completely," "Day for Night," "Trouble at the Henhouse" and "Phantom Power."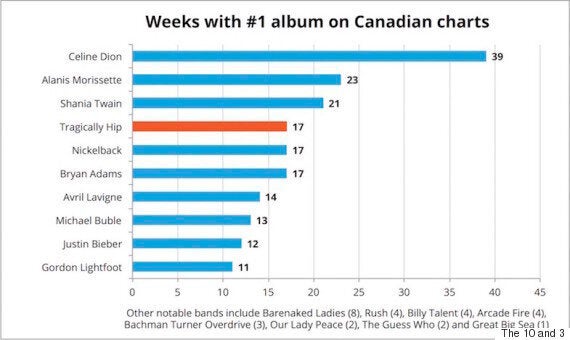 The Tragically Hip tied with Nickelback in the category of "Weeks with Number One Album on Canadian Charts," with 17.
Not a single other Canadian band makes that list until The Barenaked Ladies, with eight weeks, followed by Rush, Billy Talent and Arcade Fire with four weeks each.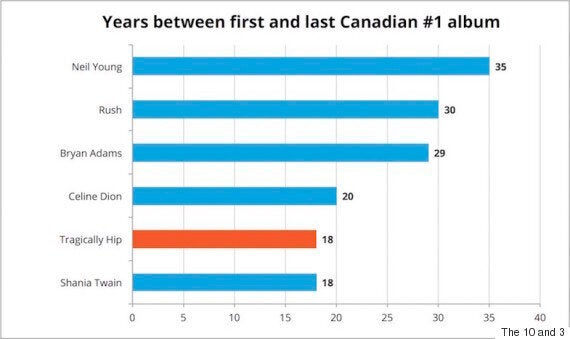 "Years Between First and Last Number 1s" is one category where the Hip finds itself beaten by prog-rock outfit Rush.
The Geddy Lee-led outfit managed to see three decades go by between number one albums. But the Hip only saw 18 years separate their first and last chart-toppers.
Nevertheless, The 10 and 3 argues that The Hip top all Canadian bands when you take all the metrics together — "chart dominance, album breadth and longevity."
The Tragically Hip released their 13th album "Man Machine Poem" earlier this month.
The band is also embarking on a tour that begins in Victoria on July 22.
But anyone who didn't obtain tickets can watch the Hip's Kingston show live on CBC on Aug. 20.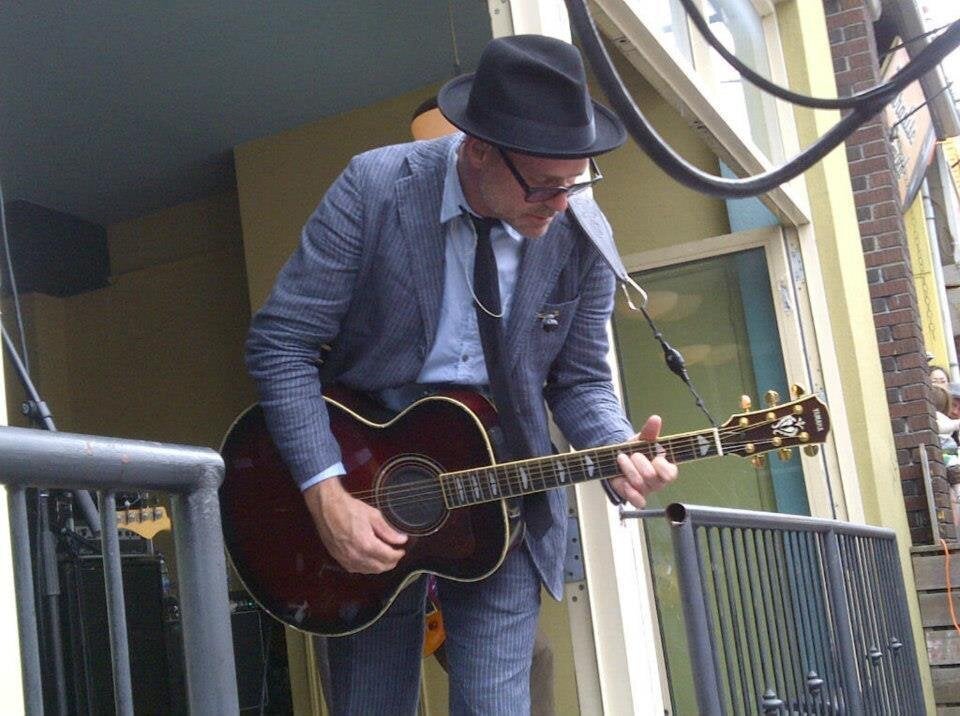 Tragically Hip Kensington Market Takeover