The U.K.'s looming departure from the European Union (EU) is creating economic uncertainty in countries around the world — including Canada.
But if you ask Capital Economics, the Great White North has bigger things to worry about.
To borrow a "Game of Thrones" reference, Brexit is like the Mormont army, only 62 strong.
But Donald Trump? He's this guy.
In an economic outlook released this week, Capital Economics called Brexit "the least of Canada's worries," saying the country's exports to the U.K. only amount to about one per cent of its GDP. Only 1.6 per cent of its imports come from there.
The firm predicted even if the U.K.'s economy shrinks by five per cent, and the EU's by two per cent (which is "well beyond even the most bearish forecasts," it said), then Canada is likely to see its GDP fall by about 0.1 per cent.
"Unless the Brexit decision somehow drives the U.S. economy into recession, Canada should be OK," it said.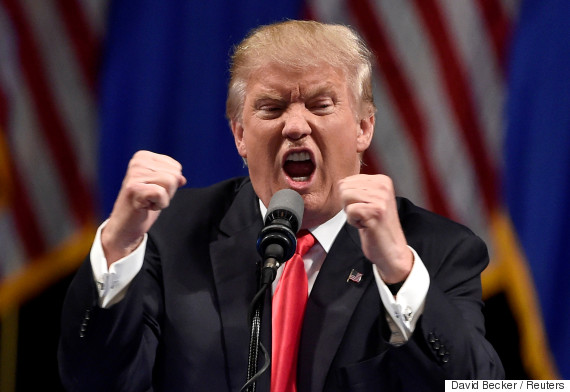 Republican U.S. presidential candidate Donald Trump speaks during a campaign rally at the Treasure Island Hotel & Casino in Las Vegas, Nev. on June 18, 2016. (David Becker/Reuters)
The real threat, according to Capital Economics, comes in the form of the presumptive U.S. Republican nominee, who has publicly mused about renegotiating NAFTA.
"We would view a Trump win as very bad for Canada's economy," the report said.
"If he doesn't push the U.S. economy into recession by slashing public spending, Canada's exports might end up as collateral damage in his push to increase protectionism."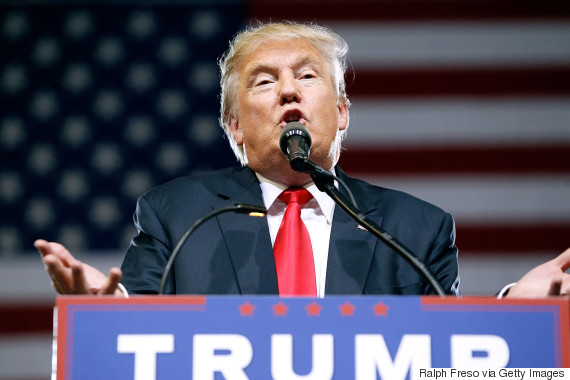 Republican presidential candidate Donald Trump speaks to a crowd of supporters during a campaign rally on June 18, 2016 in Phoenix, Arizona. (Photo: Ralph Freso/Getty Images)
But if you ask TD Bank, the tough rhetoric on protectionism might have more bark than bite.
The bank reported last week that presidents tend to take a softer tone on free trade once they end up in office.
"Protectionist policies are like trying to put the toothpaste back in the tube — it's difficult to do, messy, and can be wasteful," TD Bank said.
But Capital Economics wasn't exactly optimistic about Canada's economy should Hillary Clinton win the White House, either.
The firm said a Clinton presidency would be "neutral for Canada's economic outlook."
Also on HuffPost:
11 Donald Trump Protest Signs