Let's go back. Back to allowances, back to "Titanic," back to our evenings and weekends spent walking up and down the length of the mall, comparing deals between Beanie Babies.
Our formative years were a cornucopia of bargains and deals and stores gone too soon — and I'm here to help you remember them today.
That's right: in the spirit of nostalgia, memories, and a celebration of loon-adorned sweatshirts, I'm here to take us down memory lane to remember the retailers we once cherished and no longer frequent. I'm here to be your tour guide of sentiment — of places you once exchanged folded-up five dollar bills for bargain discount bracelets (or whatever). I'm here to remind you that once, we were all equals, vying for those dancing pop cans at the It Store or standing bored next to our grandmothers at Marks & Spencer (which is still very much alive in the UK — so yes, I know it's not technically Canadian).
So let's do this. Because once upon a time, we were all young once.
You started here — you, the burgeoning fashion icon. You loaded up on floral print, Canadiana, and cartoon mice, and then you matched said pieces with everything you possibly could — up to and including tights, scrunchies, and work socks that perfectly contrasted the rest of your vibe.
It was peak elementary and middle school — and an indicator of style awareness amongst the bourgeois. Because here's a sad truth: Northern Getaway was also super expensive, so some of us had to make those Spice Mice tops last (and last and last, man alive).
I know it's Bluenotes now, and I don't care. Thrifty's was cool — it was for big kids, cool kids, and kids who listened to rock and/or roll and would rather burn at the stake than spend a minute perusing the shelves of a Northern™ subsidiary.
They stocked flannel and button-ups and everything that comes to mind when you think of an alt teen in 1998, approximately. Which is why some of us were absolutely terrified to go in there — we knew we belonged in Mariposa (previously written about, naturally) where Vengaboys played and prom dresses were abundant.
Admittedly, I did not shop here. And to be honest, the only people I knew who did shop here listened to Korn and wore those metallic bead necklaces that inferred their allegiance to Korn (I am 100 per cent basing this on four people I went to school with, by the way).
But I digress: for button-ups with flame prints on them, Randy River was for you. It was ripe with (knock-off) comic book references, graphics, and baggy-ish pants, often worn by guys in bands some of us (hi) ended up having huge crushes on and going to see "Spider-Man" with. I am making this very personal. I do not care.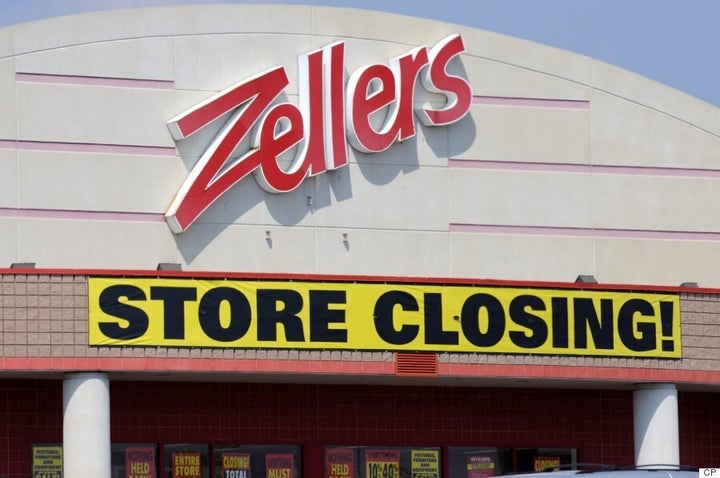 Gone too soon. Gone way too soon. Home of everything you'd find in Target, but under slightly worse lighting but who cares it was ours. Here marks the place many of us experimented with discount nail polish, Bonne Bell, and peel-off masks for the first time. Here was the location some of us went for it and just bought a Cover Girl compact even though our parents said we couldn't wear makeup. Here's where some of us (hello again) spent nearly an hour comparing between rum raisin lip tint and mocha lip tint. Here's where it all began — and then it got taken away.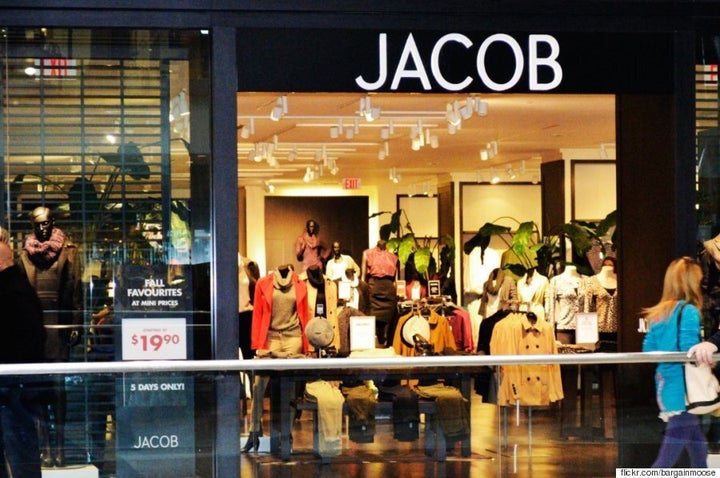 There are no words for how cool we felt in the early 2000s, draping ourselves in long, oversize cardigans we paired with perfectly-tailored bootcut pants and a corresponding blouse. Jacob (and it's cheaper affiliate, Jacob Connexion) was clothing for women. It was grown up. It was business casual. It was a go-to for the first day of school or a co-op job placement interview or family functions or Christmas. It was the reason a few of my friends sang Neil Diamond's "Girl, You'll Be A Woman Soon" whenever I approached them. It was the definition of Businesswoman Special™. And I miss it.
It was a treasure trove of "going out clothes." It was the one-stop shop for fancy tank tops and embellished dresses and any piece you'd need for first holiday parties, school dances, or bar attire. It was dressy, but not pretentious; over-the-top but totally wearable. Most importantly, it was affordable, explaining why so many of us owned the same one-shoulder tank/dress in different colours. The only thing better? Those Triple 5 Soul tops we all wore in first year of college. (But never on the same night, are you kidding me?)
Yes, I know there are still a few locations kicking around. Yes, I know it's about to be absorbed by Reitman's. No, I definitely do not want to talk about it.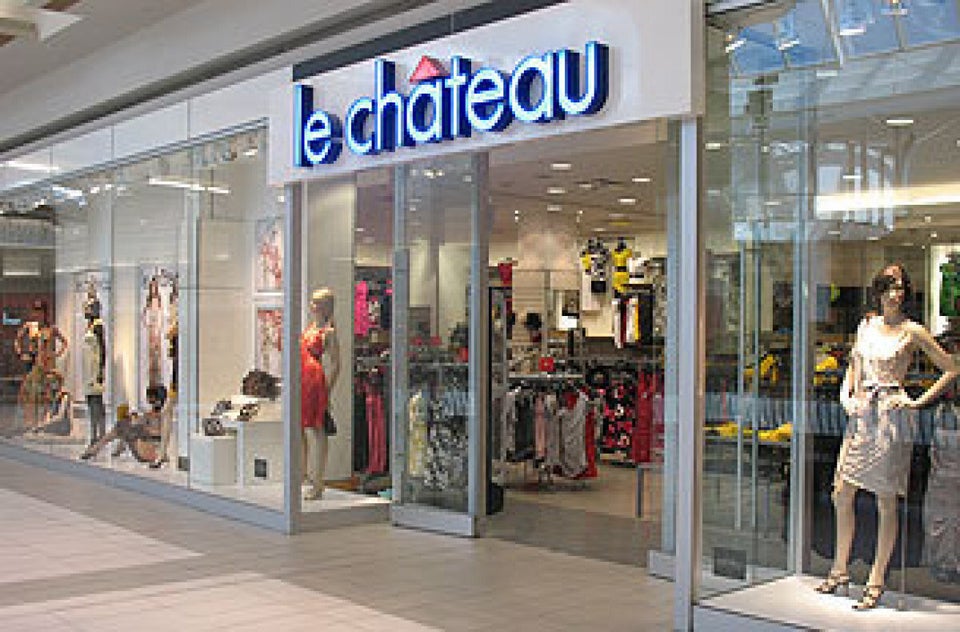 Canadian Stores That Didn't Survive American Expansion