The rainbow flag has long been a symbol of hope for the LGBT community. Those six colours representing life, healing, sun, nature, harmony and spirit are concepts celebrated at Pride celebrations around the world.
But what became a symbol of hope began with the meeting of two men: flag maker Gilbert Baker and U.S. politician Harvey Milk.
"A true flag cannot be designed — it has to be torn from the soul of the people," Baker once said.
Baker and Milk met in 1974 in San Francisco, where the first iteration of the rainbow flag came together with the help of volunteers.
But it wasn't until 1978, following the assassination of Milk, that the flag became what we know it as today. To learn more about its history, watch the video above.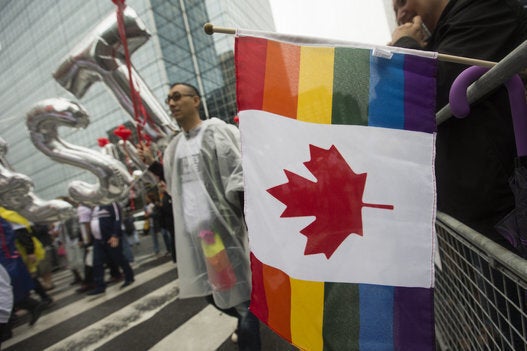 What You Should Know About Attending Pride