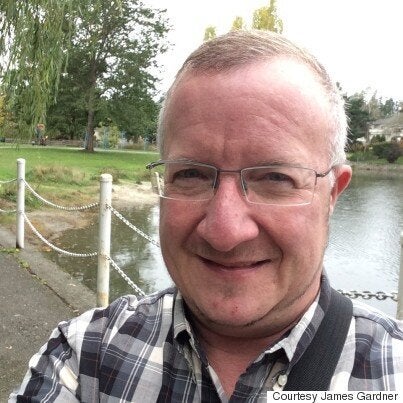 Four years ago, James Gardner was playing road hockey with some male co-workers. They put him in as goalkeeper — what they considered the safest place for a woman.
Gardner was born biologically female and had been living as a woman under his birth name, Sheila. But at the end of the game, he had a sudden realization.
"It hit me like a bolt of lightning," said Gardner. Tears of joy started streaming down his face. "It just came together for me — I'm a guy inside."
Gardner started the process of transitioning to his male gender right away. He found a new doctor and started hormones to begin masculinizing his appearance. Gardner found that process fairly easy and was pleased with his care — until he got deeper into the medical system.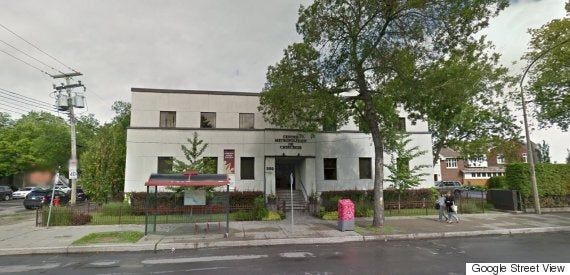 An arson attack damaged the Centre Métropolitain de Chirurgie in Montreal in May.
The fire delayed a handful of operations at the Centre Métropolitain de Chirurgie. It may sound like a small inconvenience, but for people who wait years for such life-changing procedures, any setback has huge implications.
Gardner's journey is typical of British Columbians — and indeed, many Canadians — striving to find peace between their gender identity and their physical being.
Alberta isn't much better. Only three physicians can provide the necessary referral for such surgeries. Wait times for double mastectomies, or "top" surgery, can be as long as three years for transgender men. Surgery can be an important step to fulfill their gender identity.
"[Hormones] are only a drop in the bucket," said Gardner. "For trans guys, there's a dysphoria around having breasts. Some guys have a full beard before they get rid of their breasts. It screws with your head, you know."
"I didn't really want to part with it but you get down to the point where you have to make some pretty harsh decisions. About money, your body, dysphoria, depression."
After hormone treatment gave Gardner some facial hair and other masculine features, he wanted top surgery. He said no one knew exactly how long the waitlist was in B.C., but word on the street was two years.
"I had some money in my savings, but it was for retirement," said Gardner, 57, a radio announcer at CFAX radio station in Victoria. "I didn't really want to part with it but you get down to the point where you have to make some pretty harsh decisions. About money, your body, dysphoria, depression. What's this worth for me?"
In May 2013, Gardner decided he couldn't wait any longer. He travelled to Florida and paid US $7,000 for top surgery out of his own money.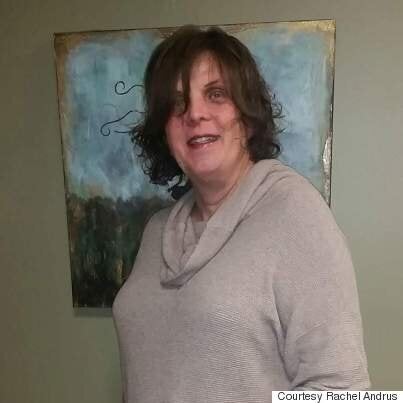 Personally funding surgery is a common theme for people in transition.
Rachel Andrus paid for her own breast augmentation in Vancouver in 2010. For the B.C. Medical Services Plan (MSP) to fund transgender women's top surgeries, it requires them to live as female for a year, and be smaller than an AA bra cup size.
Andrus had been living as female for a while, and had been on the waitlist for two years. She couldn't wait any longer.
"I was in-between [cup sizes]. I just want it done. I want to present as I am, as a female. So I just gave in," said Andrus. "It's a life-saving surgery."
"There is no good say from transgender people, where the gaps are. It's really hard to get information now."
Andrus sat on Vancouver Coastal Health's transgender advisory board for over three years, and worked with the trans community in providing support groups, and helping people navigate the medical system.
But that kind of background in transgender health made no difference in reducing her wait time. With the advisory board's dissolution in 2012, communication between the trans community and the ministry has gotten worse, she believes.
"There is no good say from transgender people, where the gaps are," Andrus said. "It's really hard to get information now. And that's a shame. The more information we get, we can push for better programs."
"We had access [to the ministry] before, we could raise our concerns. We knew where they were and what was going on because we'd get information back from the advisory board," Andrus explained. "We could go back to [transgender] groups and say, this is what they're not doing, we need to focus on this and push for more money, or push the provincial government because the waitlists are way too long. And we don't have as much access to that information anymore."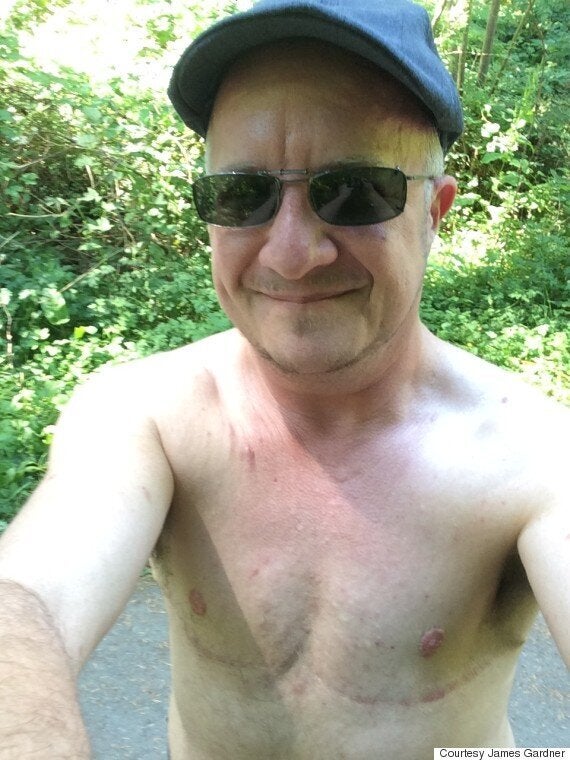 Gardner also had difficulty in obtaining clear information. In January 2013, he went to his doctor to start the process for a phalloplasty, or "lower" surgery, which constructs a phallus for transgender men.
His doctor wrote to MSP for a referral to Gail Knudsen, the chief assessor in B.C. MSP requires a psychiatric evaluation from a certified assessor before surgery is funded.
But he didn't hear back. Gardner started an intense game of phone tag. He phoned Knudsen — she hadn't received the referral. He phoned his doctor — the referral had been sent to MSP. He phoned MSP — they didn't know.
Two years later, in December 2014, Gardner finally received his assessment. MSP apologized, saying his referral had been "lost in the system."
The Times Colonist reported that the Ministry of Health didn't fund any phalloplasties from 2012 to 2014. Kristy Anderson, a ministry spokeswoman, said that's because no one came forward for the procedure — something Gardner and others in the trans community found hard to believe.
"It was utter bullshit. We came forward. What guy wouldn't?" Gardner said. "If he'd been waiting how many years? And gone through the assessment and the hormones and the chest surgery, why wouldn't he come forward?"
Now, a new program out of the Provincial Health Services Authority (PHSA), called TransCare BC, helps to streamline the process.
There are now around 40 assessors in the province, according to Libby Brown at TransCare BC. And a new pilot program in Vancouver is training a small group of therapists, nurse practitioners, and a general practitioner to become assessors.
"They will be working through the waitlist at Knudsen's office and should be able to reduce wait times by the end of summer," said Brown.
This September, Gardner is scheduled to receive his phalloplasty. But there's a catch. There is only one clinic in Canada that performs them — and it's the one in Montreal.
Provincial health ministries don't pay for travel out of the province, yet B.C. doesn't offer the operations that Gardner requires.
"We're lucky that this surgery is paid for, but what are you saying? How are we gonna get there?" said a frustrated Gardner.
So far, he's paid $1,000 himself for flights and accommodations — and that's just for his initial consultation. He'll need four more visits to complete the phalloplasty and after-care.
He also paid $2,000 for electrolysis, which isn't funded by MSP even though it is required to prep the skin for surgery.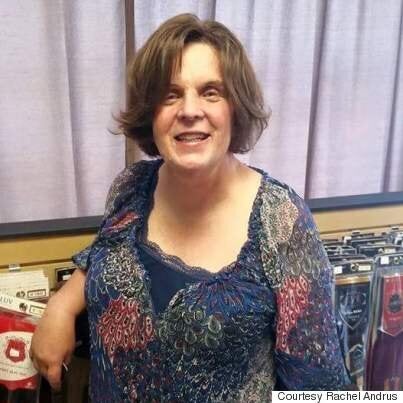 Andrus also paid over $1,000 for her nine days in after-care after getting her lower surgery in Montreal. The clinic requires patients to stay in their separate after-care facility to monitor for any complications in patients.
MSP approved funding for after-care in fall of 2015, so for Gardner, it's one cost he doesn't have to worry about. Surgical follow-up once he's back at home? That's a different story.
Complex and invasive surgeries
Lower surgeries take a long time to heal. While the Montreal after-care facility monitors for any immediate concerns, once patients are back home, there is often no specialized care for them.
Vancouver-based Bowman said the current system for lower surgeries leads to a whole set of new problems that could be avoided if patients had proper follow-up. Any complications from surgery, such as serious infection, could be immediately rectified if the surgeon were nearby. Without one, general practitioners are left to guess what the healing body is supposed to look like.
"The model isn't a good model," said Bowman. "Their GPs are trying to follow them up, but they're not surgeons and they don't recognize some of the issues. It's a no-brainer, right?"
Inconvenient, unsafe, and unethical
So why isn't there more than one clinic that can perform these surgeries and provide localized care?
The B.C. Ministry of Health considered this in 2004. It paid for $10,000 of a $25,000 fellowship in Belgium to train Bowman in vaginoplasties and phalloplasties.
When he came back, the ministry had changed its mind. In 2008, after a time with "virtually no response," Bowman discovered the B.C. government wasn't going to offer the surgeries.
"People felt like the rug had almost been pulled out from under them," Bowman said. "This is a life-changing surgery for these patients. It enables them to get on with their lives and just do what the rest of us take for granted."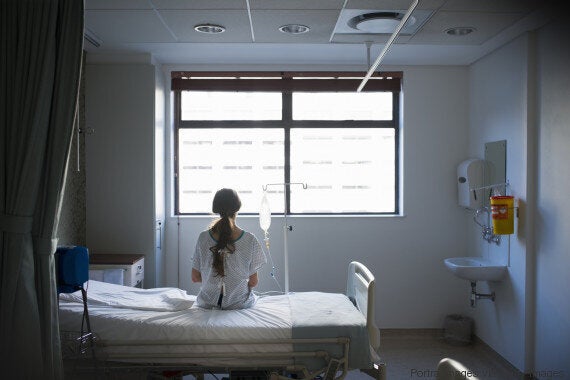 (Photo: Portra Images via Getty)
But a ministry official said the decision had to do with infrastructure. Vancouver Coastal Health, which would have hosted the program, did not have enough to cover the "operating room time, inpatient care, clinic costs, and other hospital costs."
"The ministry undertook a literature review," said Anderson from the ministry. "Female to male gender reassignment surgery complication rates were very high, and a number of patients who received the surgery were not satisfied with the outcomes."
Bowman disagrees with the program's cancellation in Vancouver.
"My feeling is, it's not just inconvenient, it's unsafe. And I think it's unethical."
The ministry hasn't made any more efforts to recreate the program in Vancouver. Bowman said even if the B.C. government was to pursue it, he doesn't have any more time. He has 200 people waiting for top surgeries alone.
He also pointed out that an entire program needs to be established, including a dedicated nurse, specially trained urologist, clinical co-ordinator, and operating room time.
"This is the kind of program that needs more than one surgeon," Bowman said. "It's complex and challenging work. So it's not just, 'Let's do some of these surgeries.' There really has to be a program in place."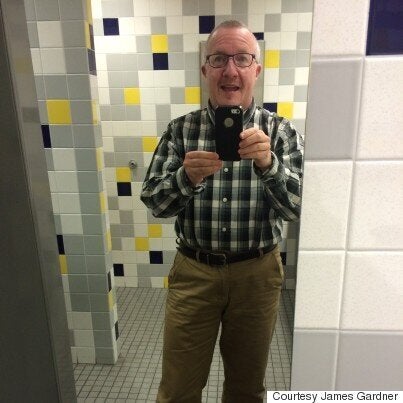 For now, B.C. patients like Gardner and Andrus — who waited years to get approved and could afford the many extra costs — will continue to travel to Montreal.
Gardner understands the complicated process of staffing another surgical centre but thinks Canada still needs more than one. Yet despite all the waiting, he's optimistic.
"I think it's probably gonna take at least another five to 10 years before we see another doctor [trained]," Gardner said. "I'm not happy with it yet but we're getting there. I think 10 years from now, we're probably going to be rolling our eyes, saying 'Wow, we've come a long way.'"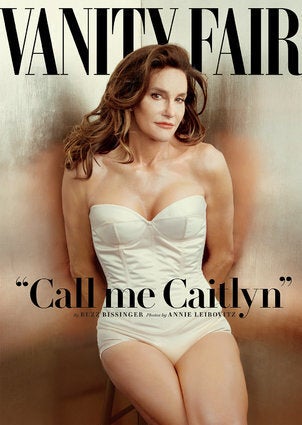 Iconic Transgender Moments