ASSOCIATED PRESS
Happy Fourth of July to all our American readers! As we scrolled through Reddit today, we ran across this adorable throwback photo of your president with his mom taken way back in the 1960s. Our first thought was: "Barack Obama looks so much like his mom!"
View post on imgur.com
In the photo, the future leader of the United States is wearing an adorable pirate costume (the moustache is our favourite), with his mom kneeling beside him. The caption says the picture was taken in Hawaii in 1963. If so, Obama would have been just two years old.
Obama was born in Honolulu, to his mom, Ann Durham, and dad, Barack Obama Sr. His parents separated shortly after his birth.
June 18, 1936: Barack Obama Sr, father of President Barack Obama, was born in Nyang'oma Kogelo, Kenya pic.twitter.com/ECjdBesqjo

— Dudette (@Dudette9t9) June 18, 2016
He is his mother's son RT "@deray: Barack Obama, Sr. & Ann Dunham. 1961. pic.twitter.com/VBljMUvGBO"

— Lamo's Adjutant (@kay_sesen) February 15, 2015
Dunham later remarried and the whole family moved to Indonesia in 1967. That's where Dunham gave birth to her daughter, Maya.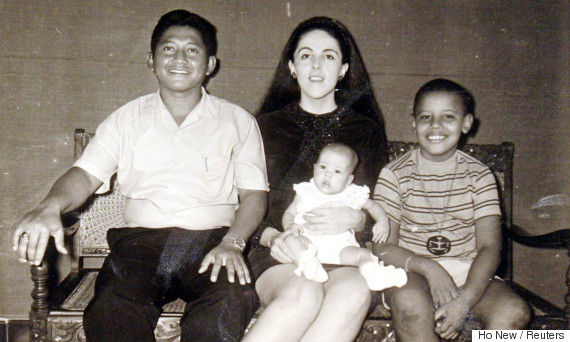 Barack Obama is seen with his step-father Lolo Soetoro, his sister Maya Soetoro and his mother Ann Dunham in an undated family snapshot. (Reuters)
Of course, Obama takes after both parents, but the resemblance to his mom is remarkable.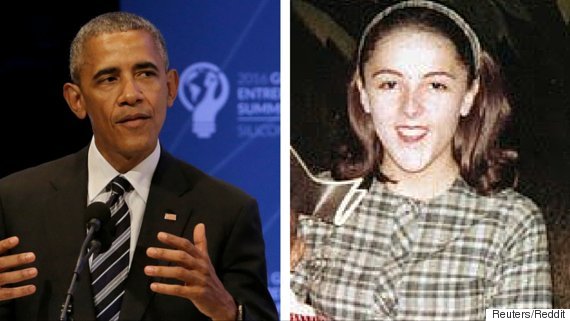 Sadly, Dunham didn't get to see her son become the 44th president when he was elected in 2008. She died suddenly of uterine cancer in 1995.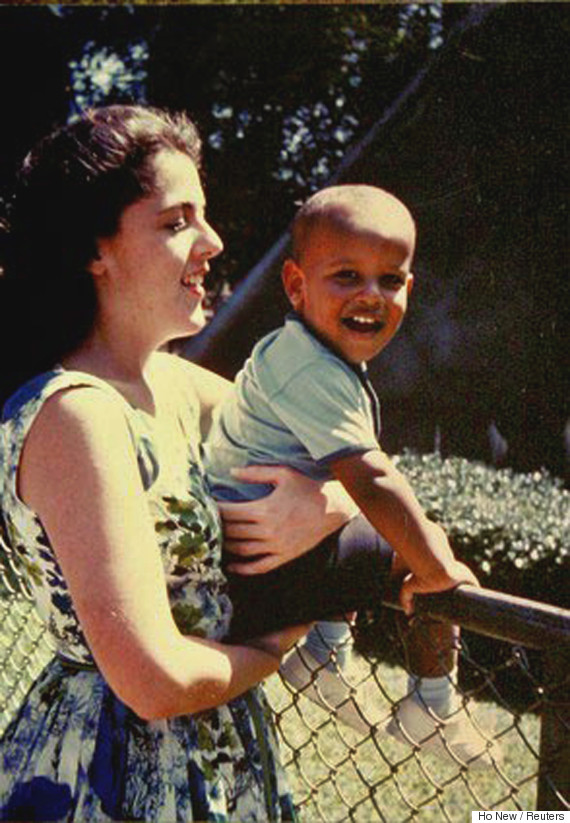 When asked by a 13-year-old student who the biggest influence has been in his life, Obama said his mom. "My mom, like a lot of single moms had to struggle to work then she went to school and raised me and raised my sister."
He said he was most proud of her when she finally finished her PhD: "It was a victory of her spirit."
In his book "Dreams From My Father," Obama calls his mom "the single constant in my life" and he sees Dunham in his daughters every day, specifically "her joy, her capacity for wonder."
Obama beautifully describes Dunham as "the kindest, most generous spirit I have ever known. And what is best in me, I owe to her."
ALSO ON HUFFPOST: