Ever since giving birth to Saint West, Kim Kardashian West has been open about getting back to her pre-baby weight.
And she's succeeded.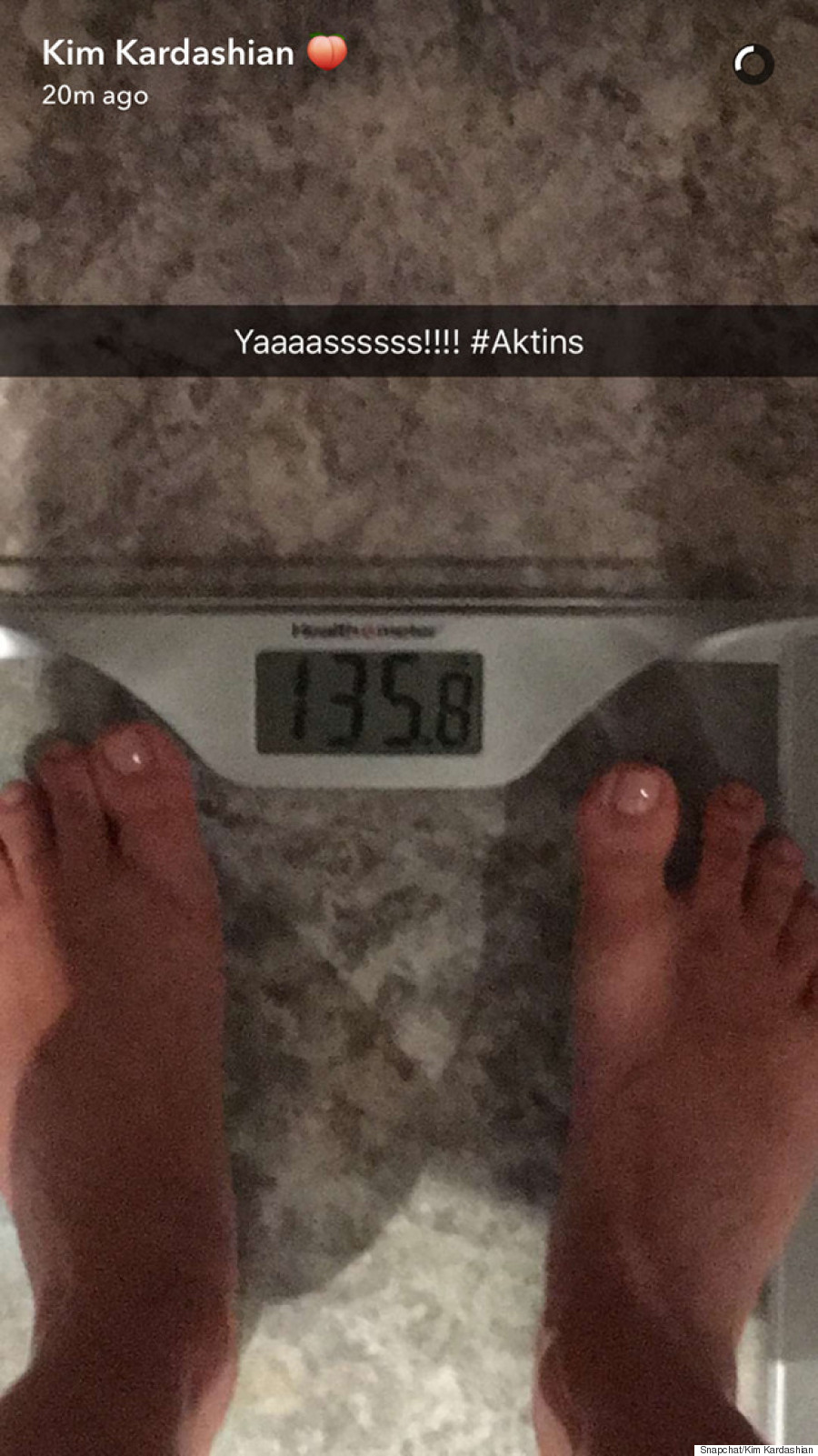 However, people are questioning the 35-year-old reality TV star's super tiny waist, as seen in Fergie's new 'M.I.L.F. $' music video.

In a screengrab posted to Kardashian's Instagram, the mother of two appears to have an exaggerated hip to waist ratio, at least according to Twitter.
Sorry but, no one has a natural waist like this @KimKardashian #photoshop pic.twitter.com/KoWwqkJbXH

— Miona Martic (@MionaMartic) July 2, 2016
Wtf this photoshop is ridiculous @KimKardashian ??! pic.twitter.com/KJM9QM2DRh

— Jenna Saines (@jenna_saines) July 2, 2016
@KimKardashian @Fergie if this isn't photoshop then I don't know what is...

— Abby Roberts (@abbyr1910) July 2, 2016

Some even pointed out the poor photo editing:
@KimKardashian @Fergie that photoshop FAIL SMH pic.twitter.com/jJpAmc1UdU

— wolf (@itamewolf) July 3, 2016

However, Kim was quick to respond, posting a clip of the behind-the-scenes footage from the video shoot on Snapchat.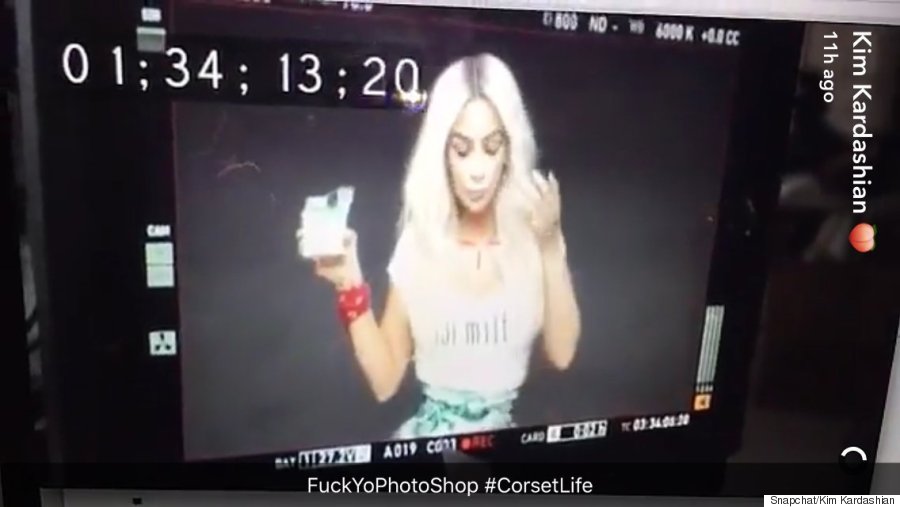 "FuckYoPhotoShop #CorsetLife," she captioned the video, which you can watch in full below.

This isn't the first time Kardashian has been criticized for altering her looks — she was recently accused of wearing butt pads while attending sister Khloe Kardashian's 32nd birthday party last week.
She later posted an explanation on her official website/app in a subscription-only post, writing, "Here's what really happened: A couple years ago, I wore a skirt in Miami that was totally sheer. I had no idea it was SO see-through on my butt. I definitely never want that to happen again, so now I always wear shapewear."
And honestly, we've seen Kim naked enough at this point to know that she does, indeed, have a shapely figure.

We say, case closed on this controversy.
Follow Huffington Post Canada Style on Pinterest, Facebook and Twitter!
Also on HuffPost
The Year In Kim Kardashian Selfies