Robert Munsch often takes inspiration from his personal life and people he has met to create his stories, and Murmel, Murmel, Murmel is no exception.
The book, which was published in 1982, is about a girl named Robin who finds a baby in a hole in her sandbox. Because she's too young to take care for an infant, she sets out to find someone who can. Many of the adults Robin approaches wouldn't be suitable parents. In the end, a truck driver is delighted with the baby saying "murmel, murmel, murmel" and takes him home.
On Munsch's website, he explains that the story is actually about adoption. The Canadian author came up with the idea while he and his wife Ann were adopting their first son Andrew.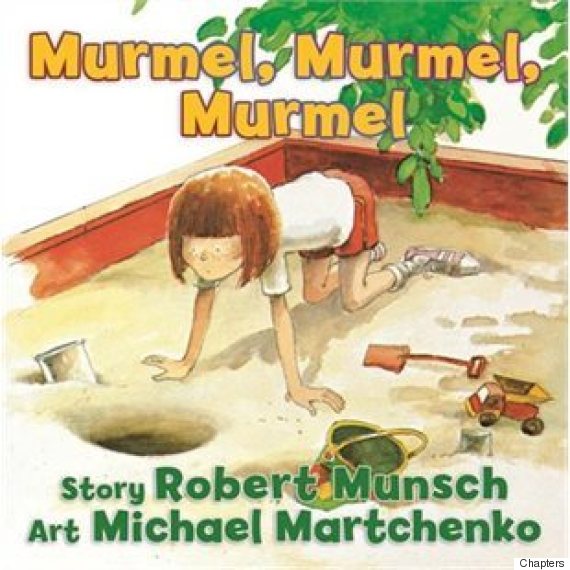 In Murmel, the truck driver is supposed to be Munsch. "I liked the idea of a man getting a baby, because just after we adopted Andrew I was staying home with him, but nobody would believe that I was actually staying at home and taking care of a baby," the 71-year-old explained on his site.
"They would say 'Oh no, you are actually working on your writing. We know men don't stay home and take care of babies.' That's why I wanted the truck driver to get the baby at the end of the book."
Additionally, the girl in the book, Robin, was based on his neighbour, who was also adopted.
Andrew is one of Munsch's three kids. He and his wife also have two adopted daughters, Julie and Tyya. During his career, the author wrote his family into many of his published stories, including these books: David's Father, Something Good, Andrew's Loose Tooth, Finding Christmas and Pyjama Day.
While Murmel, Murmel, Murmel was inspired by Munsch's journey into parenthood, it wasn't the first. Before adopting his kids, the author actually wrote his best-selling book Love You Forever after the loss of his two kids, Sam and Gilly, who were both stillborn.
Clearly Munsch's stories are very personal because of the influence of his family. Speaking of Love You Forever, the author told CTV in 2014: "That still gets to me. I can perform it without thinking about it, which is best because I'm reacting to the audience. But then if I think about it, I tear up, I have to stop."
ALSO ON HUFFPOST:
10 Robert Munsch Books You Might Have Missed