Universal Pictures
Hollywood has introduced us to a number of incredible child stars, but one of the most underrated is Henry Thomas of "E.T. the Extra-Terrestrial" fame. Thomas was just nine years old when he landed the lead role as Elliott in the Steven Spielberg film.
Recently, the former child star's audition tape for the 1982 film made the rounds on Facebook, proving that he not only deserved the role, but that he is incredibly talented.
Facebook page In The Moment posted the three-minute clip and wrote: "This kid blew our minds. Forget best child audition. Best audition ever."
In the video, Spielberg, who is off camera, explains a scenario in the film to Thomas.
A man from NASA has come searching for a creature that Thomas' character Elliott has been keeping in his closet, he explains. "He's come with a search warrant and he's come with permission to take the creature away and you're not going to let him."
Playing off another actor, Thomas gives a brilliantly convincing performance, impressing everyone with his subtle expressions, soft lines and ability to cry on cue.
In the end, Spielberg simply says, "Okay kid, you got the job."
Watch Thomas' impressive audition above.
The same year the film was released, Spielberg explained why he decided to cast Thomas on the spot.
"The improvisation was so heartfelt and honest that I gave him the part right there," the director told Premiere magazine. "I was blown away by this nine-year-old. Then I came to realize he's an adult actor, not a nine-year-old. He's a very controlled, methodical performer who measures what he does and feels what he does and yet broadcasts it in a totally subtle way. He's just a 'once-in-a-lifetime' kid."
On Facebook, users were equally impressed with Thomas' acting ability at such a young age. "Wow, got me in tears just like when I first watched ET!" one said.
The actor's audition tape has now been shared over 4,000 times.
It's no surprise that Thomas continued acting after starring in "E.T." Now 44 years old, the actor has gone on to star in big films like "Legends of the Fall," "Gangs of New York" and "Dear John."
Here's what the actor looks like today: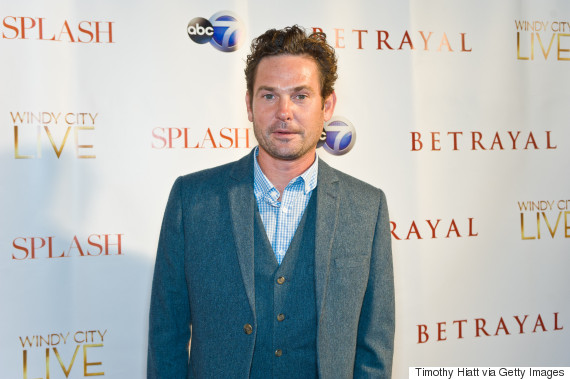 In 2012, on the 30th anniversary of "E.T.," Thomas reflected on how his career evolved from being a child star. "It's nice because over the years the attitude in people who recognize you changes," he told Radar Online. "It was invasive when I was a kid, but now it's much more polite. It is so unimportant that it doesn't interrupt your day anymore because they've filed you under '1982' and moved on."
Besides being a successful actor, Thomas is also now a dad. The former child star shares a daughter named Hazel with his second wife, German actress Marie Zielcke.
Also on HuffPost
Child Stars Who Don't Age