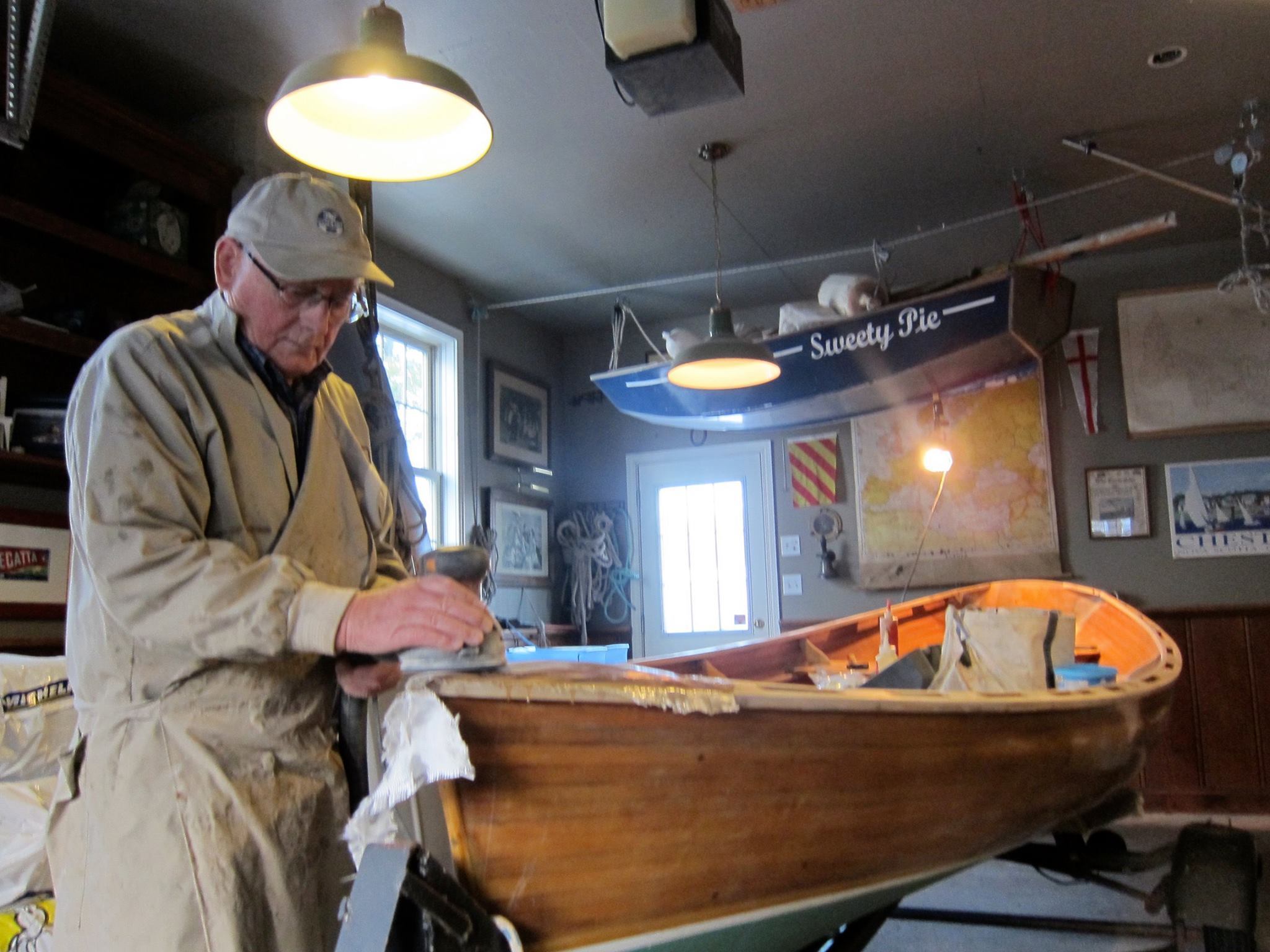 Gus Hillstrom's father, Bruce, spent more than 500 hours handcrafting a rowboat for his son. (Photo: Gus Hillstrom/Facebook)
On Canada Day, Gus Hillstrom went up to his shed in Hope River, P.E.I. where he keeps his four boats.
Only one remained.
Among the three that were stolen was a wooden rowboat with an incredibly personal connection: it took Hillstrom's father more than 500 hours over two years to craft it.
Hillstrom hoped to pass it down to his daughter, he told The Huffington Post Canada in an interview on Tuesday.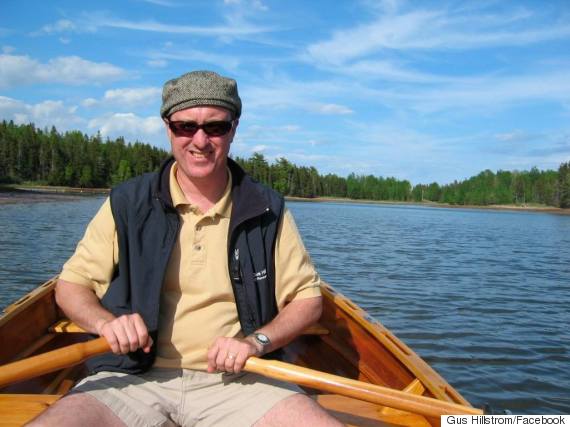 Gus Hillstrom says one of the boats that were stolen was built by his father.
The shed that housed the boats was unlocked, the Charlottetown man said, because he didn't think it would be an issue: "In Prince Edward Island nobody locks their doors, it's just that kind of a place."
After he discovered the theft, he took to Facebook to ask for help in retrieving his father's handcrafted gift.
"Needless to say, both my and my Dad's Hearts are broken, yet I feel sad [for] those who stole it, because of the bad Karma they have brought upon themselves," Hillstrom wrote in the post.
"They did not steal something that can be replaced," explaining that Bruce no longer has his workshop and will not be building another.
He asked the person or people who took the boat to choose from one of three options:
Return it
Leave it somewhere for him
If they've sold it, donate the money to charity.
As of Tuesday, Hillstrom's post has been shared more than 120,000 times. Legions of people have reached out to assist him in his quest to find it. People from the Maritimes, the U.S., Saudi Arabia and Thailand have sent messages of support.
So many people have added him on Facebook that he hit the limit for the maximum number of friends an account can have (5,000). There is a Facebook group dedicated to his search with more than 4,000 members. He's gotten tips and some sightings of the boats have been reported. The RCMP is investigating.
"I'd just like them to find it in their hearts to do the right thing."
Despite the massive outreach, the boats are still missing and Hillstrom now says there's a new option: letting go.
After talking to a friend about the story, he said he looked back at his post and did not like the fact that "hunting" the culprits was one of his options.
But he hasn't lost all hope.
'It's just going to hurt'
"The definition of letting go is not giving up. It's just not hanging on to attachments, just letting it be," he said. "I figured if I get too wound up about this it's not going to help me. It's just going to hurt."
For now, he's keeping up with his new followers on Facebook and letting the police do their job.
Asked what he would tell the people who took the boats, Hillstrom paused for a bit.
"I'd just like them to find it in their hearts to do the right thing."
Also On HuffPost:
Best Camping Sites In Atlantic Canada