OTTAWA — Prime Minister Justin Trudeau has invited Prince William and Kate Middleton to visit Canada with their children.
The visit has not been confirmed by Kensington Palace but the Prime Minister's Office said a formal invitation had been extended to the Duke and Duchess of Cambridge.
"The PM has invited them to come to Canada whenever their schedule permits it," Trudeau's press secretary Andrée-Lyne Hallé told The Huffington Post Canada in an email.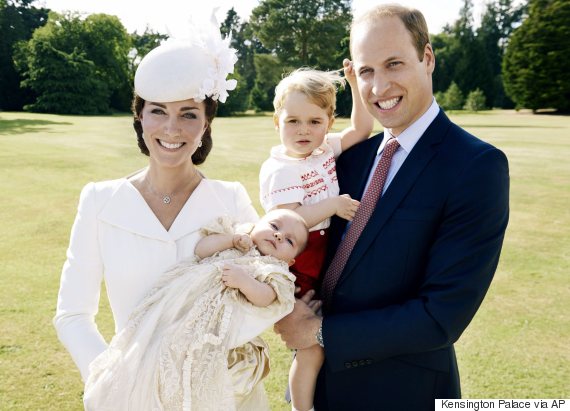 Prince William and Kate Duchess of Cambridge hold their children, Prince George and Princess Charlotte in the grounds of Sandingham House in England after the christening of the princess in July 2015. (Photo: Kensington Palace via AP)
Hallé said there are no confirmed dates for the moment, but the Prime Minister's Office suggested to The Globe and Mail that a visit could come as early as the fall.
Will and Kate last visited Canada in the summer of 2011 for a honeymoon of sorts. It was their first official visit as a couple after their wedding two months earlier.
The nine-day visit saw the couple partake in Canada Day celebrations in Ottawa and walk in the Calgary Stampede parade. They also stopped in Montreal, Quebec City, Charlottetown and Summerside, P.E.I., the Yukon, and Slave Lake in Alberta.
9-day visit in 2011 cost more than $1M
The visit was seen as widely successful with hundreds of thousands of Canadians coming out to greet the royals. In Quebec, however, their tour attracted some small protests, with Quebec MNA Amir Khadir calling the couple "parasites" ahead of their visit.
Sun Media reported the cost of the visit to be at least $1.4 million.
It was one of several visits organized by the previous Conservative government.
In 2010, Queen Elizabeth II and the Duke of Edinburgh joined festivities on Parliament Hill for Canada Day.
In May 2014, former prime minister Stephen Harper welcomed the Prince of Wales and the Duchess of Cornwall. Prince Charles and Camilla made stops in Manitoba, Nova Scotia, and Prince Edward Island. They had also visited in 2009 and 2012.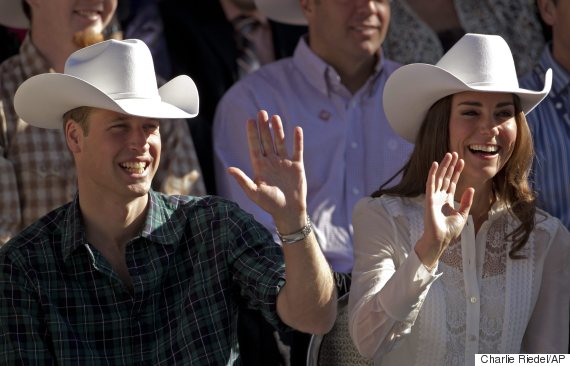 Prince William and Kate, the Duke and Duchess of Cambridge, watch the Calgary Stampede parade in Calgary on Friday, July 8, 2011. (AP Photo/Charlie Riedel)
Next year marks Canada's 150th anniversary and big celebrations are planned throughout 2017.
A visit by the Duke and Duchess of Cambridge would add glamour and excitement to the celebrations and offer Trudeau and his wife, Sophie, a chance to bond with the couple and their children.
Will and Kate are parents to two-year-old Prince George and one-year-old Princess Charlotte.
The Trudeaus have three children: Xavier, 8, Ella-Grace, 7, and Hadrien, 2.
ALSO ON HUFFPOST:
Kate Middleton's And Prince William's Cutest Moments