SAN FRANCISCO — A Northern California man who said Google was "watching him" faces federal charges in three late-night attacks on the company's Silicon Valley headquarters, including accusations of tossing Molotov cocktails and opening fire on a building, authorities say. No one was hurt in the attacks that took place in May and June, though one of the Internet search giant's self-driving cars was destroyed by fire.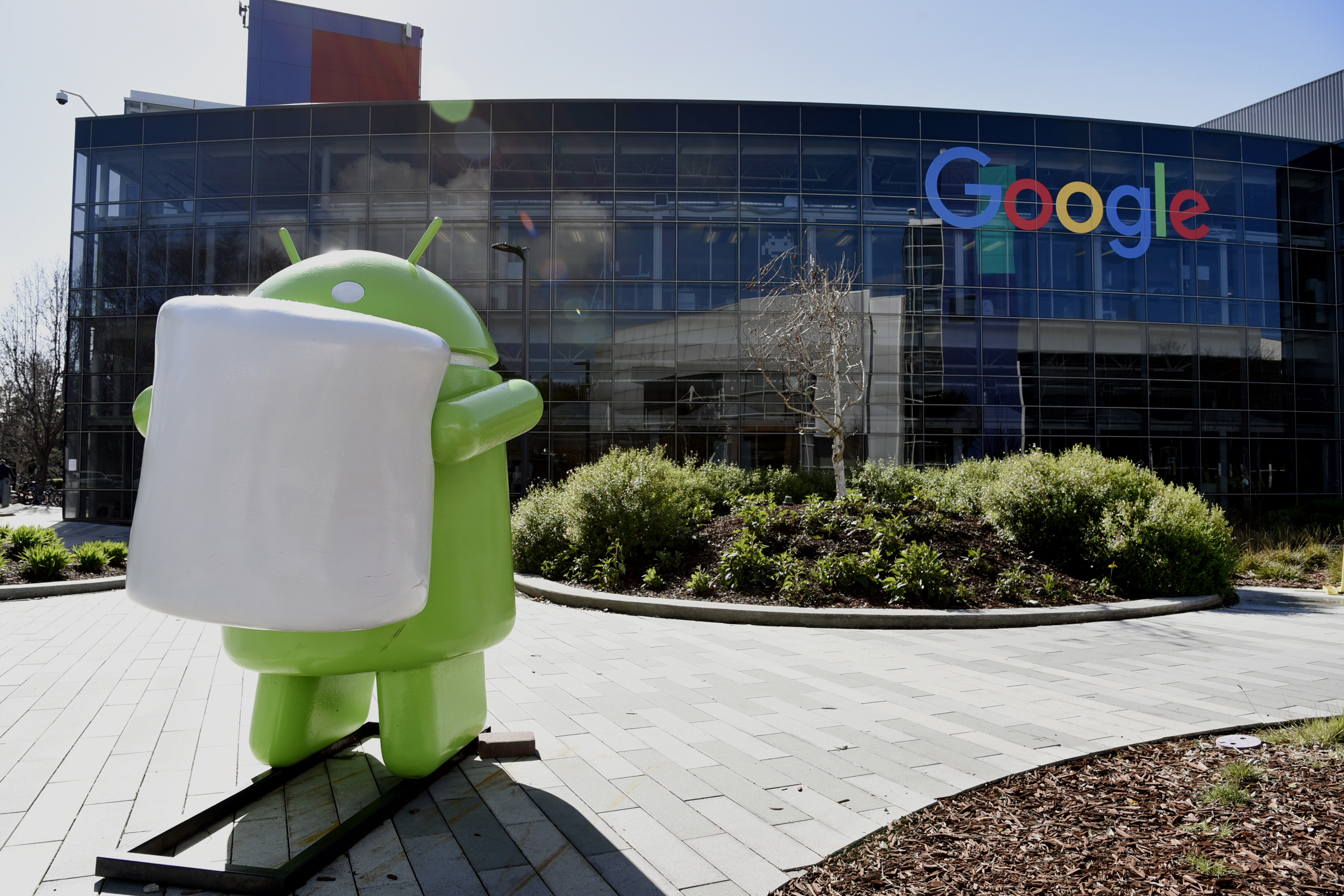 A sculpture of Google Inc.'s Android mobile operating system mascot sits in front of the Googleplex headquarters in Mountain View, California, U.S., on Thursday, Feb. 18, 2016. (Photo: Michael Short/Bloomberg via Getty Images)
Raul Diaz, 30, faces an arson charge in the first attack that began shortly before midnight May 19 at the company's massive campus in Mountain View, California, according to a federal complaint. An employee called police after seeing a man throw a beer bottle at a Google mapping car and then watching the area burst into flames. The fire bombs landed at the rear of the vehicle, which sustained minimal damage. Police say they recovered fragments from two bottles of Blue Moon beer. Charges in two later attacks are pending.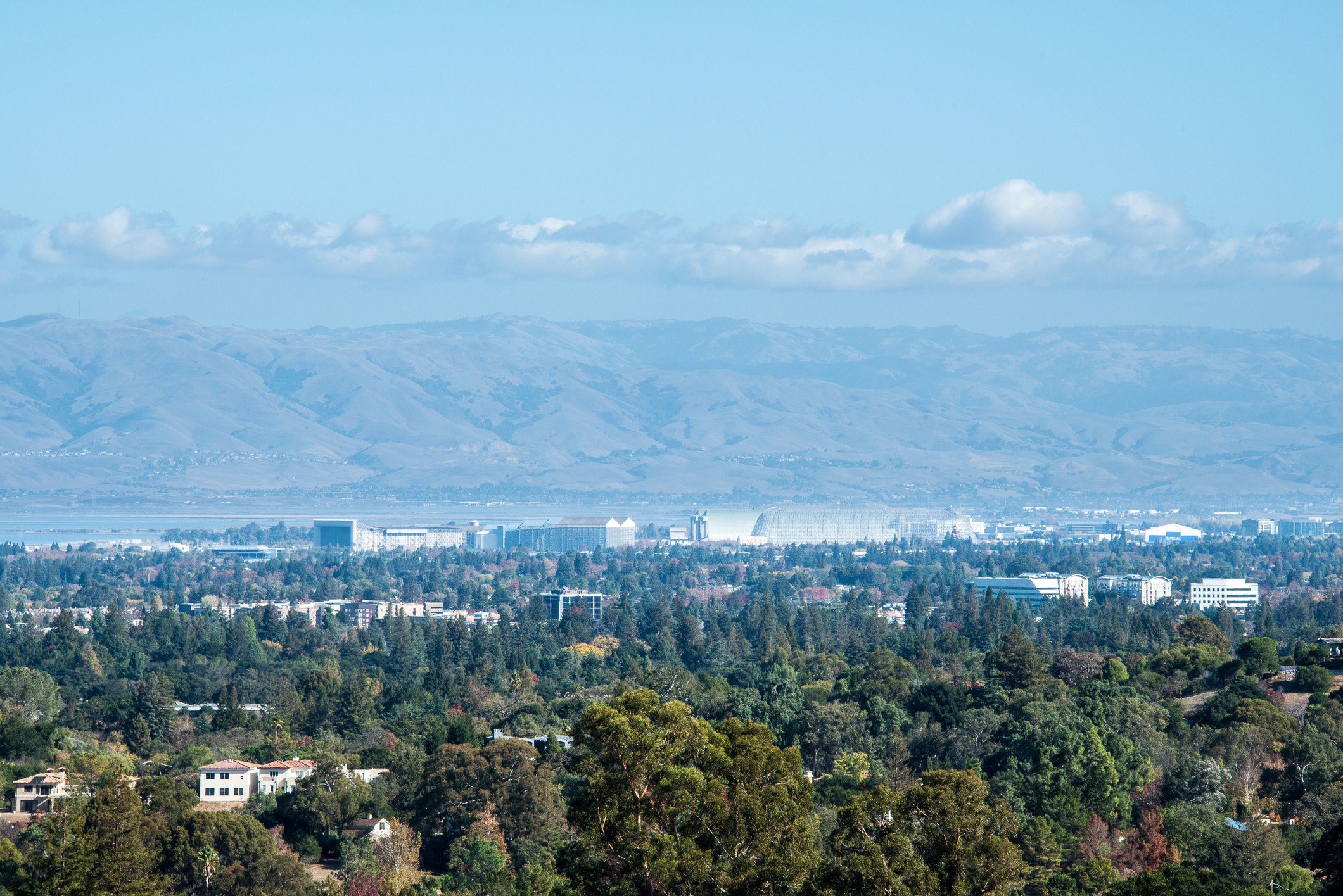 Google's headquarters can be seen in the distance in Mountain View, California. (Photo: Bill Dally via Getty Images)
The second incident happened June 4 at about 11:30 p.m., federal authorities said. Two witnesses reported hearing gunshots about half a mile away from where the fire broke out, and police arrived to find five bullet holes in Google office windows. Surveillance video captured what appears to be the same SUV captured on video May 19. Authorities believe a .22
calibre
handgun was used during the attack. Police were called a third time about 2 a.m. June 10 after a Google self-driving car was destroyed by fire. Surveillance video captured a young Hispanic man approaching the car with what looked like a squirt gun with a long tube and then a bright flash of fire. The same SUV was also recorded on the surveillance video. On June 30, shortly after midnight, Mountain View police pulled over a 2004 Volkswagen Touareg they said Diaz was driving on the Google campus. The arresting officer said he could see a gun case and a cylinder with wires coming out of it that was later determined to be a pipe bomb, according to a search warrant affidavit filed with a federal court. Johnny Luu, a Google spokesman, said a self-driving car was not involved in any of the incidents and said he had no other details about what happened. A Google self-driving car goes on a test drive near the Computer History Museum in Mountain View, Calif., May 14, 2014. (Photo: Eric Risberg/Associated Press)
According to the affidavit, Diaz told investigators he was responsible for all three attacks and was planning another before he was stopped and arrested. "Diaz told officers that his motivation behind the attacks was that he felt Google was watching him and that made him upset," the affidavit stated. Agents from the Bureau of Alcohol, Tobacco, Firearms and Explosives were called to investigate the bombs and met with Google security and local police on June 15 to review surveillance video, according to court documents. Diaz made a brief appearance in a San Jose federal court Friday, but didn't enter a plea. He remains jailed and is represented by federal public defender Varrel Fuller, who didn't return a phone call Tuesday.
Also on HuffPost
10 Creepiest Pictures Captured By Google Street View