Miramax Films
Volume two of Quentin Tarantino's martial arts film "Kill Bill" was released 12 years ago, and now little B.B. is all grown up.
In the 2004 film, Uma Thurman's character The Bride, also known as Beatrix "Black Mamba" Kiddo, had a daughter named B.B. with the ever infamous Bill. B.B. was played by Perla Haney-Jardine when she was just seven years old, and the role was her very first acting gig.
Here's what the actress looked like back then:
After "Kill Bill: Vol. 2," the young star went on to appear as Natasha and young Dahlia in the horror film "Dark Water," as well as the Sandman's daughter, Penny Marko, in "Spider-Man 3."
Here's a screenshot of the actress in the latter: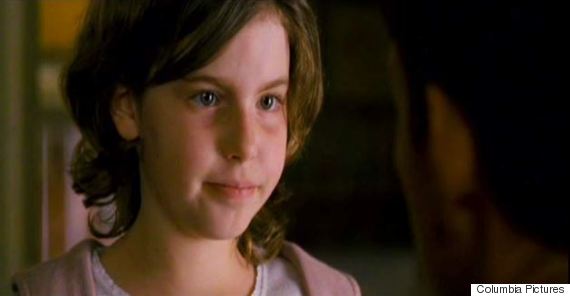 Today, 19-year-old Haney-Jardine is still acting and has become one to watch in Hollywood.
In 2015, the teen was cast in the biopic "Steve Jobs," in which she plays the Apple CEO's daughter Lisa Brennan-Jobs opposite Michael Fassbender, and was named an "up-and-coming actress" by The Hollywood Reporter.
Here's what Haney-Jardine looks like today, all grown up:
According to IMDB, the actress is set to star in a thriller called "Revelers" later this year.
With such an array of film credits under her belt already, we have no doubt that Haney-Jardine has a stellar career ahead of her.
ALSO ON HUFFPOST:
Child Stars: Then And Now