If you have young children, you're probably familiar with the booster seat struggle. They're too young to sit with just a seat belt, but they think that booster seats are for babies. Mifold might be the solution.
Mifold is a new kind of booster seat. Rather than lifting the child up, it pulls the seat belt down to the correct height.
It's also compact – 10 times smaller than an average booster seat – and three can easily fit across the backseat of a car. It weighs less than a kilogram, and your kid can carry it in their backpack so they're always prepared for carpooling.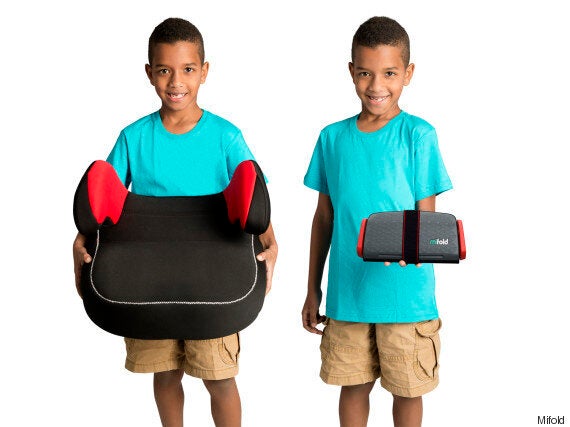 Mifold is ten times smaller than the average booster seat. (Photo: Mifold)
Inventor Jon Sumroy told Co.Exist that kids love Mifold and think it's "like a gadget."
"In research, they compare it to their iPads," he said.
The seat is designed for ages four to 12, and for kids weighing 18 to 45 kilograms (40 to 100 pounds). Often older kids feel embarrassed when they have to use a booster seat, but Mifold is nearly undetectable when in use.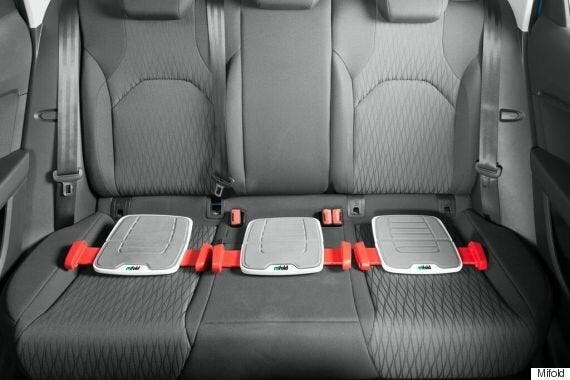 Three Mifolds fit comfortably across the backseat of a car. (Photo: Mifold)
It unfolds into a small cushion with an aircraft aluminum base. Located on either side is an extendable slot to feed the lap belt through. The slots hold the lap belt down over the hip bones and off the stomach area.
On the back is another strap that clips onto the seat belt and pulls it down so that it sits on the child's shoulder and away from the neck.
Although Mifold hasn't obtained regulatory approval for the seat in Canada yet, they expect to in the near future. The seats are currently available for pre-order on Indiegogo at $49 USD each, and will be shipped out to Canadians after approval is obtained.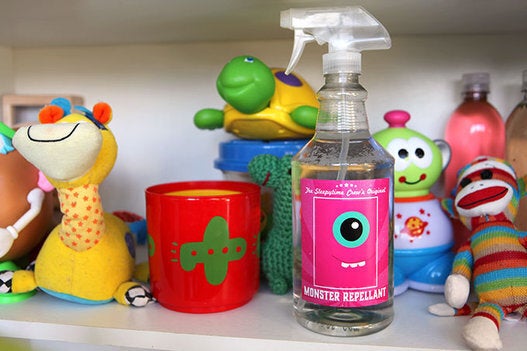 Parenting Hacks To Make Life Easier