CP
An Ottawa officer will be temporarily demoted after he was caught playing with Canadian Tire price tags while on duty earlier this year.
Const. Todd Sheppard attended a Professional Standards section hearing on Tuesday, where he was found guilty of discreditable conduct.
"As serious and grave as these proceedings are, they are a result of my neglect," Sheppard told a hearing officer, according to Metro Ottawa.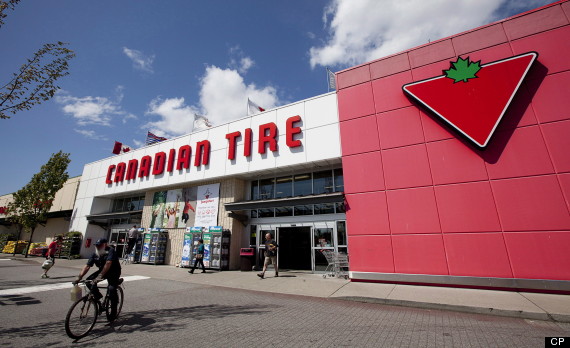 A loss prevention officer at the store noticed what Const. Sheppard was doing. (Photo: The Canadian Press)
The 18-year veteran was demoted for 12 months after he admitted to switching the price tag on a hiking bag in February, according to the Ottawa Sun.
The bag Sheppard brought to the cashier was valued at around $150 but it came up as $20, according to CFRA.
He was on duty and wearing plain clothes at the time.
Vigilance at Canadian Tire
Metro Ottawa reports a loss prevention officer at the store noticed what was happening and told the cashier on the phone to halt the sale. The officer could hear Sheppard say he would not switch the tag "because he is a police officer."
Security footage showed Sheppard standing in the luggage aisle for around three minutes, according to the Sun.
He was out of the store by the time the guard got to the cashier. After the guard contacted Ottawa police's fraud unit, Sheppard came clean.
Also On HuffPost:
The Most Outrageous Stories Of Police Misconduct