UPDATE: Since this article was published actor Jim Carrey released a statement addressing White's suicide note and autopsy report. "When I came to Hollywood to make it as a comedian, I soon learned that the details of my private life would be handed out to the media like free dinner vouchers. I never dreamed that the people I love most in the world would also be on the menu. What a shame."
Jim Carrey's ex-girlfriend Cathriona White was inconsolable after their breakup, according to a suicide note released by a coroner months after her death.
The 30-year-old died in her Los Angeles home last September after overdosing on prescription drugs, and an L.A. county coroner's report, obtained by ITV, revealed she left two notes addressed to Carrey.
The two had broken up a week beforehand, and in one message, she said she couldn't bear to live any more.
"I've spent three days now in disbelief that you're not here," she wrote.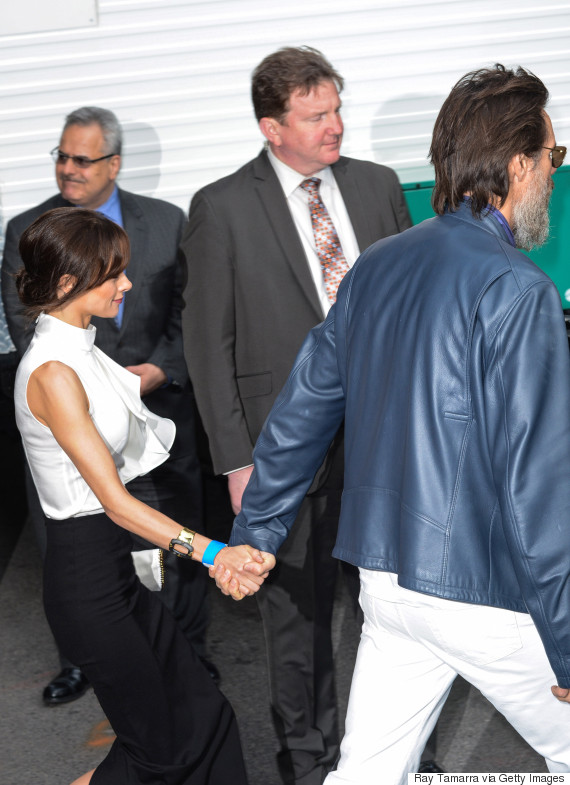 NEW YORK, NY - MAY 20: Actor Jim Carrey (R) and Cathriona White leave the 'Late Show With David Letterman' taping at Ed Sullivan Theater on May 20, 2015 in New York City. (Photo: Ray Tamarra/WireImage)
"I can go on broken-hearted and try to put the pieces back. I could, I just don't have the will this time. I'm sorry you felt I wasn't there for you. I tried to give you my best part."
In the other note, she asked Carrey's "people" to sell her possessions and give the money to her family.
"Please forgive me. I'm just not for this world," she wrote.
In a cryptic tweet sent a few days before her death, she said she hoped she had "been a light" to her "nearest and dearest."
Signing off Twitter, I hope I have been a light to my nearest and dearest. ✌🏼️❤️ to yo all

— Cathriona white (@littleirishcat) September 24, 2015
According to the coroner's report, which People.com also obtained, White died of suicide and had several different prescription pills in her body, including painkillers, a sleep aid and a drug used to treat high blood pressure. Carrey had also sent White texts asking about the location of his painkillers.
One of White's friends, Dennis Bradshaw, told police that the Irish stylist often got "really down" emotionally and spoke of her and Carrey's tumultuous relationship, which was on and off since they met on a film set in 2012.
About two weeks after her death, Carrey tweeted a moving tribute.
Love cannot be lost. 🌹 pic.twitter.com/XxPYOhkdzc

— Jim Carrey (@JimCarrey) October 10, 2015
He also carried her casket at her funeral.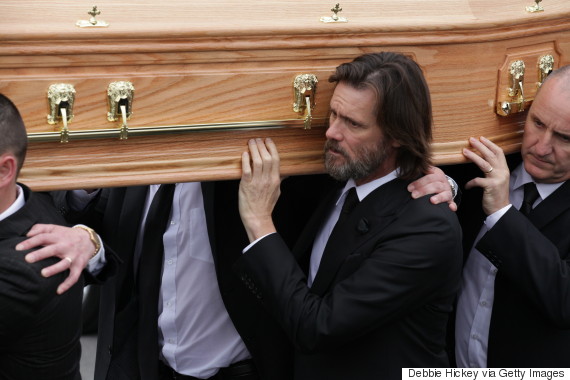 TIPPERARY, IRELAND - OCTOBER 10: Jim Carrey attends the funeral of Cathriona White on October 10, 2015 in Cappawhite, Tipperary, Ireland. (Photo: Debbie Hickey/Getty Images)
In a statement Carrey released last year, he said he was "shocked and deeply saddened by the passing of my sweet Cathriona."
"She was a truly kind and delicate Irish flower, too sensitive for this soil, to whom loving and being loved was all that sparkled."