A project to build one of the world's greenest communities in Edmonton could be one step closer to reality.
On Wednesday, a representative of Axiom Group told the city's executive committee his company would be able to use waste heat from sewage to heat buildings in the proposed Blatchford development.
'Not science fiction?'
"So it's not science fiction?" asked Mayor Don Iveson, according to the Edmonton Journal. "Because it's been suggested this is flight of fancy to use this kind of technology. But you're a real live company that does this for a living?"
The Blatchford development would see Edmonton's former City Centre Airport turned into an entirely eco-friendly, mixed-use community for 30,000 residents.
The project began as the result of an international competition in 2010 to find a design that would turn what was once the first licensed airfield in Canada into a sustainable community.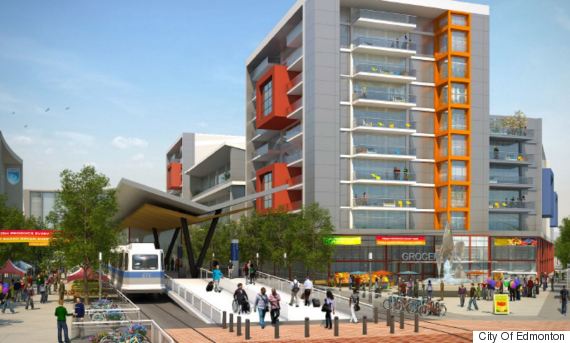 A rendering shows what the Blatchford development will look like once complete. (Photo: City of Edmonton)

The winning design was ambitious, featuring stormwater lakes, carbon-neutral development and a focus on economic and social sustainability.
Using sewage for heat might seem strange but waste heat is already used to warm several communities around the world, including Vancouver's Olympic Village.
In March, council voted to delay the project another year as some councillors were concerned aspects of the development, like the sewage heat initiative, might be too risky for taxpayers.
"This makes me really uncomfortable," Coun. Michael Oshry told CBC News.
Now, the fact that companies are willing to build the technology is a positive sign for the project's future.
"This is a transformational agenda for the city," Gary Klassen, the general manager of the City of Edmonton's development branch, told The Globe and Mail.
Also on HuffPost:
Ways To Live More Sustainably