Sophia Popalyar, age 2, gets what she wants.
And if that means a meeting with the country's defence minister, then it shall be done.
Popalyar had been devastated that she couldn't meet Harjit Sajjan on Canada Day. (Naturally, the toddler thought all MPs lived on Parliament Hill.)
But after her heartbreak was captured in a video, Sajjan followed through on a promise to meet her.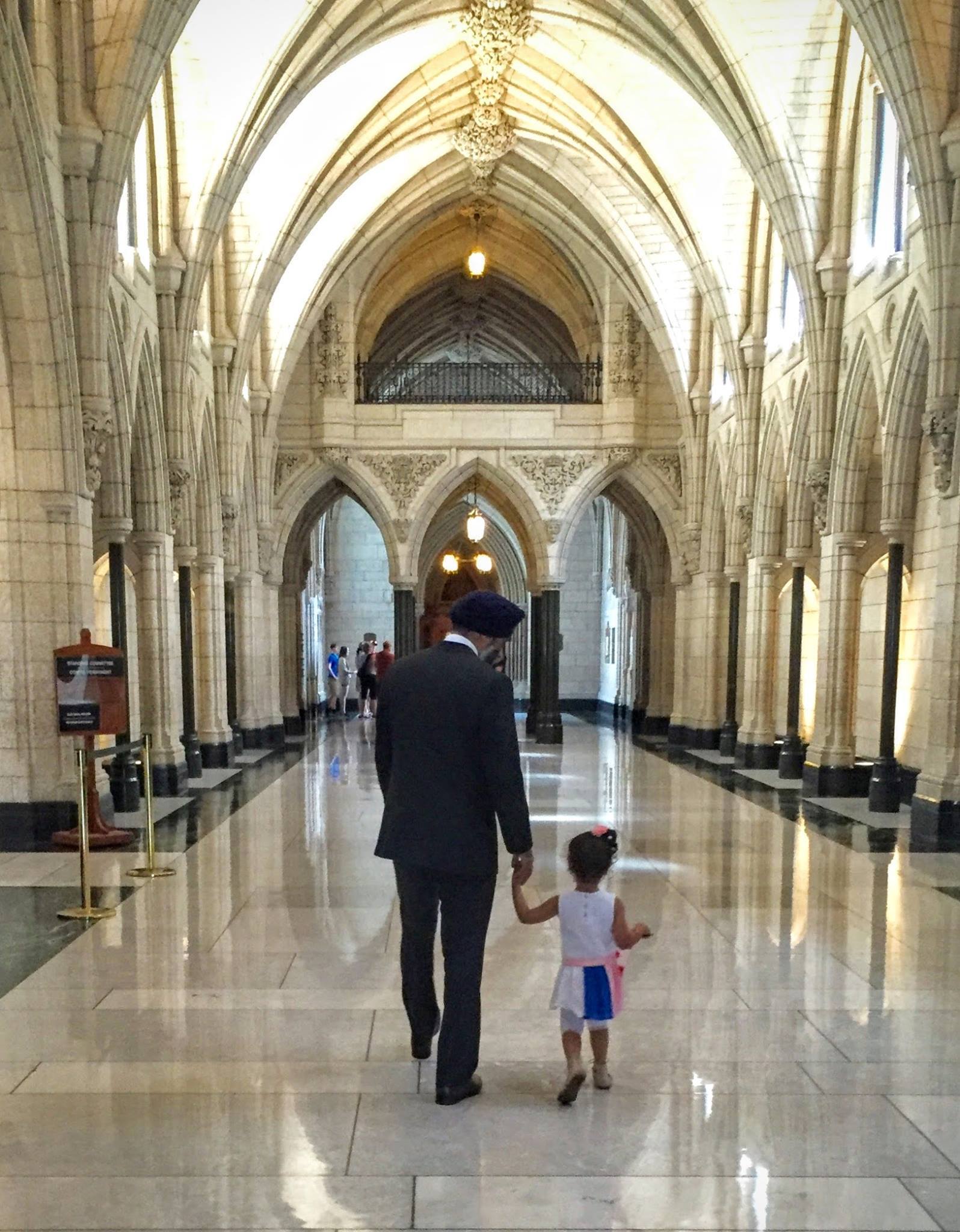 "I met my new friend Sophia today. When she grows up, she wants to be Prime Minister. I bet she will," Sajjan wrote in a Facebook post, along with a photo of the two of them.
Her meeting with Sajjan included a tour of the House of Commons, where she got to try out the seat of House Speaker Geoff Regan:
When you get to meet your hero and sit in the chair of the speaker of the house! pic.twitter.com/FYIiRWZcLi

— Fawad Popalyar (@popalyar) July 7, 2016
Popalyar has long been a fan of Sajjan's, and recognizes the defence minister immediately on TV, her dad told The Huffington Post Canada on Monday.
"We've talked about him a lot and Sophia's taken an interest in him," her father said.
This is the second cabinet minister the little politico has met so far. In December, she hung out with Democratic Institutions Minister Maryam Monsef, who is originally from Afghanistan, like Popalyar's parents.
"We're going to be voting for [Sophia] someday, I should probably get to know her," Monsef told the Peterborough Examiner at the time.
With files from Maham Abedi
Also on HuffPost