It's no secret that buying a home in Vancouver is proving a near-impossible task for local residents.
But renting isn't much easier in all but two neighbourhoods.
So says a report by Vancity credit union, which found that average millennial renter households making a median income of $40,300 can only afford to rent in the city's Marpole and East Hastings areas, and certain suburbs.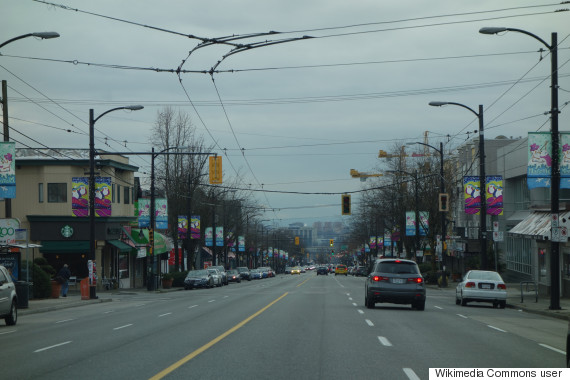 Vancouver's Granville Street, running through the Marpole neighbourhood. (Photo: Hinto/Wikimedia Commons)
The report, released Thursday, noted that B.C.'s weekly median wages grew by 6.6 per cent between 2011 and 2015 — while at the same time rents nearly grew nearly twice as fast, going up by 11.4 per cent in Metro Vancouver.
William Azaroff, Vancity's vice-president of community investment, said the trend is pushing millennials into the suburbs. And renting, he added, can't really be considered an alternative to buying a home anymore.
"Business owners (have) to be able to attract workers," he said. "And if the people who would consider working there can't get rental within a decent commute to those jobs, then you don't have that kind of labour fluidity or labour mobility [needed so that] people can move to where the jobs are within our region."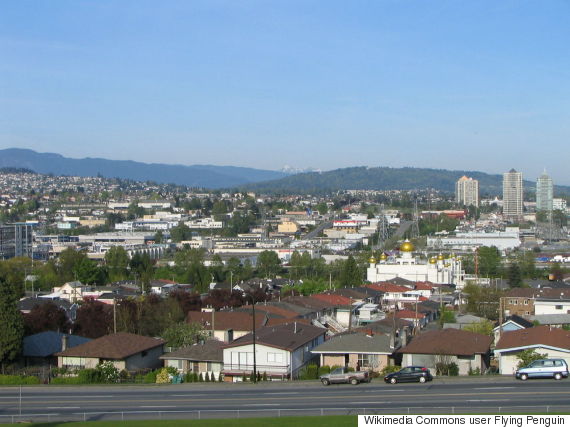 Vancouver's Hastings-Sunrise area. (Photo: Flying Penguin/Wikimedia Commons)
Vancity said that renters make up one-third of households in the Metro Vancouver region, and a majority of people who live in the city proper (51 per cent). And they're not exactly working as line cooks at McDonald's — they have jobs in all kinds of sectors including education, health, finance and construction.
They could very well be "priced out of the communities they call home," Vancity noted.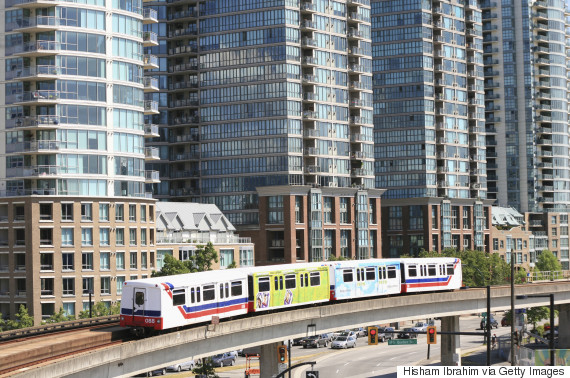 Apartments overlooking the SkyTrain near Vancouver's Olympic Village neighbourhood. (Photo: Hisham Ibraham/Getty Images)
Rental apartments could only become more expensive if bidding wars keep driving up monthly rates.
Vancouver's Georgia Straight newspaper reported Wednesday on a Craigslist post advertising a 780 sq.-ft. apartment that was available for $799 per month.
That's an incredible steal in Vancouver. The only catch was that the eventual occupant would have to win a bidding war.
The post was later flagged for removal.
With files from The Canadian Press/Roundhouse Radio
Also on HuffPost:
Craziest Vancouver Real Estate Stories Of 2015