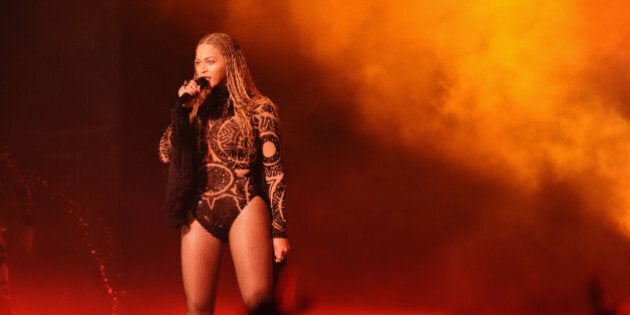 The 34-year-old "Freedom" singer's response on Thursday follows two recent tragic deaths of two black men, Alton Sterling and Philando Castile, who were both killed by police officers just days apart.
"We are sick and tired of the killings of young men and women in our communities," the Houston-born singer wrote on her site. "It is up to us to take a stand and demand that they 'stop killing us.'"
Beyonce's statement not only touched on the tragic losses, but also included a call to action.
"This is a human fight. No matter your race, gender or sexual orientation. This is a fight for anyone who feels marginalized, who is struggling for freedom and human rights."
She continued, "This is not a plea to all police officers but toward any human being who fails to value life. The war on people of colo[u]r and all minorities needs to be over."
Read Beyonce's full statement below: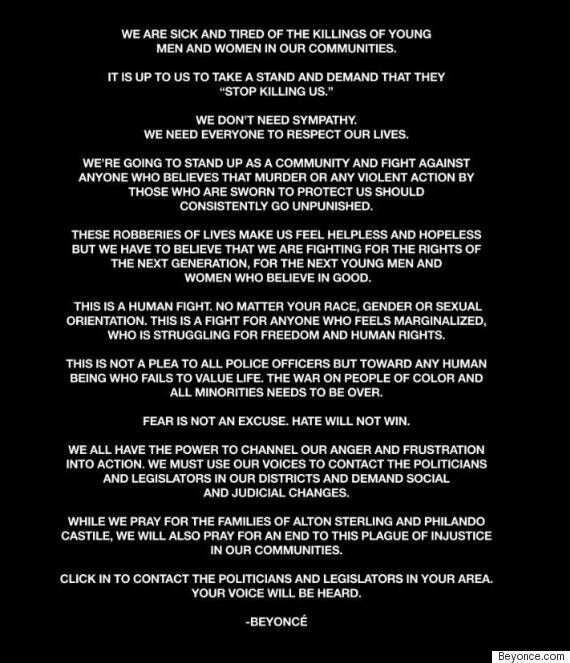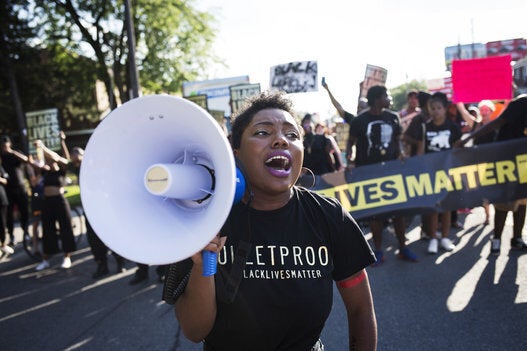 Black Lives Matter Toronto